Bison set to play all Division I Dakota schools in December men's basketball event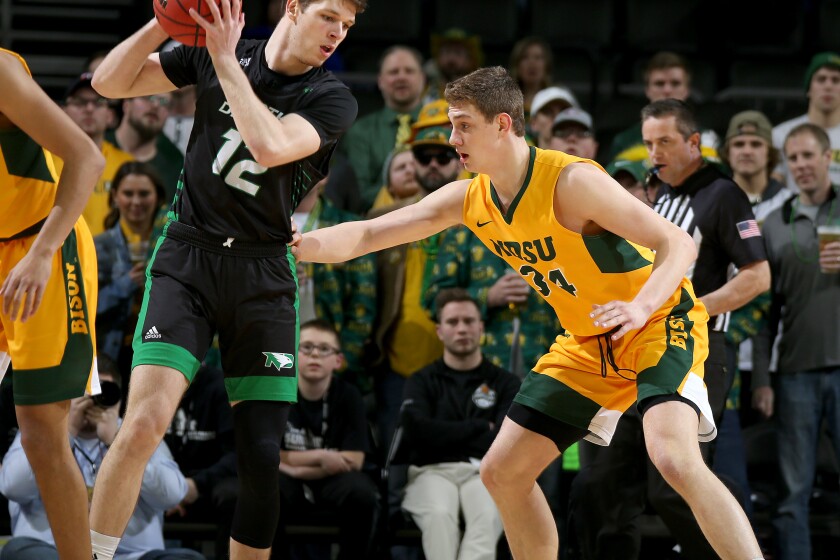 FARGO — North Dakota State will face off against the other three NCAA Division I men's basketball team in the Dakotas in mid-December for nonconference games.
The Bison will take part in a three-day, round-robin event against North Dakota, South Dakota and South Dakota State from Dec. 10-12 at the Sanford Pentagon in Sioux Falls, S.D. All four teams are Summit League members.
A limited number of tickets are set to go on sale at 10 a.m. on Nov. 23 at ticketmaster.com. Midco Sports Network is set to broadcast and stream all six games. Masks are required for all spectators and will be available free at the door.
Schedule
Dec. 10
5:30 p.m.: South Dakota vs. North Dakota
8 p.m.: South Dakota State vs. North Dakota State
Dec. 11
5:30 p.m.: North Dakota vs. South Dakota State
8 p.m.: North Dakota State vs. South Dakota
Dec. 12
5:30 p.m.: North Dakota State vs. North Dakota
8 p.m.: South Dakota State vs. South Dakota