After a tough year for tubers, K&K Tubing hopes to make a comeback
It's an old pastime for many of us, tubing. And thanks to the weather, that pastime is posed to make a big comeback.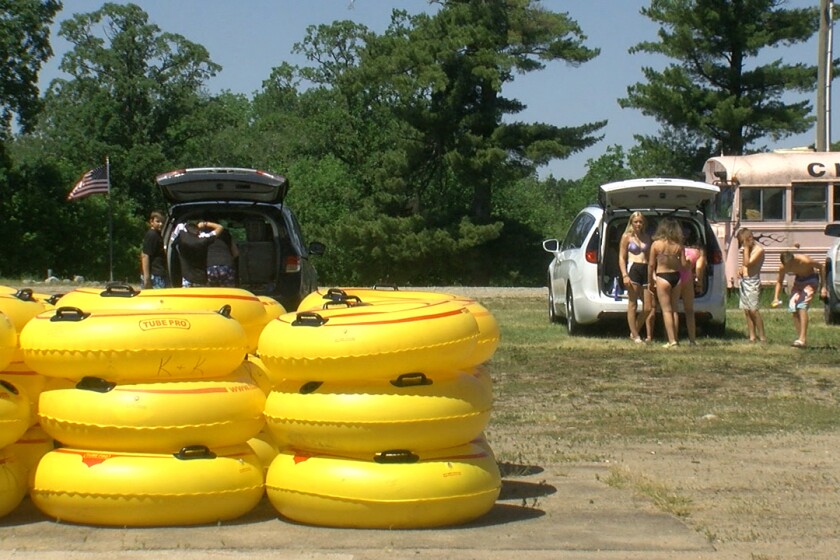 DETROIT LAKES, Minn. — Tubing down the Ottertail River is making a big comeback in lakes country, after low river levels and COVID-19 shut it down in 2021.
K&K Tubing has been seeing big business in their first weeks of being open for the summer. Kari Koons, who's been working at K&K since she was 16, says It's a welcome change from last year's season.
"There was a little bit of a drought," Koons said. "So there was no water to go tubing last year, and you know, COVID was so going on."
Last year was the first time they closed for the summer in the company's 38 years of business. It was a tough summer for everyone at K&K tubing, but thanks to higher river levels and a couple of rainy days, they've been making a big comeback this year, with lots of old faces showing up again.
"We have a lot of people come back in and they're just like, 'oh, we're so happy that you guys are open, and we've been waiting since last year to go,'" Koons said.
Alaska resident Mike Lamb is on vacation with the whole family, something he tries to do every year. He says the weather is ideal for a trip on the tube.
"I'm enjoying the nice sunshine here, no wind today," Lamb said. "So (I'm) trying to get a tan and enjoying the time with the family."
Customers get picked up on a bus from K&K, where they make a short trip to the Ottertail river. From there they gear up and float off.
Koons said they'll need to keep tabs on the river levels throughout the summer, but as long as they get a few more rain showers, she thinks they'll be able to stay open all season.