Bell Bank to acquire 12-story building in downtown Fargo
Complete remodel planned for what will be Bell Bank's new headquarters in building currently occupied by Bank of the West
We are part of The Trust Project.
FARGO — Bell Bank has entered into an agreement to buy the 12-story building that stands at 520 Main Ave., in Fargo, which is currently home to Bank of the West.
Located at the south end of Broadway, the building overlooks downtown Fargo and Island Park.
Built in 1973, the 105,000-square-foot property includes two levels of parking below the building, as well as a drive-up banking structure.
The price of the deal was not disclosed.
Michael Solberg, Bell Bank president and CEO, said Bell Bank plans to remodel the building beginning in 2022 and reopen it in late 2023.
The tower project will become Bell Bank's new corporate headquarters and house approximately 300 employees, including many customer-facing professionals, plus the bank's executive team and some administrative functions.
Don Barnes, executive vice president and head of retail banking for Bank of the West, said the bank is a proud member of the Fargo business community and it remains committed to the area.
"We review and optimize our real estate footprint on an ongoing basis," Barnes said. "As a result, we have sold our building located at 520 Main in Fargo.
"Bank of the West will continue to operate out of the space until December 2021," Barnes said, adding: "After that time, we will relocate our business partners to our new Fargo home."
Barnes said Bank of the West will continue to operate its Village West branch at 4001 13th Ave. SW, in Fargo.
Solberg said he and Bell Bank's leadership team envision a growing Bell Bank footprint in the downtown area, while Bell's support teams will continue to fill other locations, including the bank's current headquarters at 3100 13th Ave. S., in Fargo.
"We remain committed to keeping our headquarters here in Fargo and our purchase of this major downtown space reflects that," Solberg said.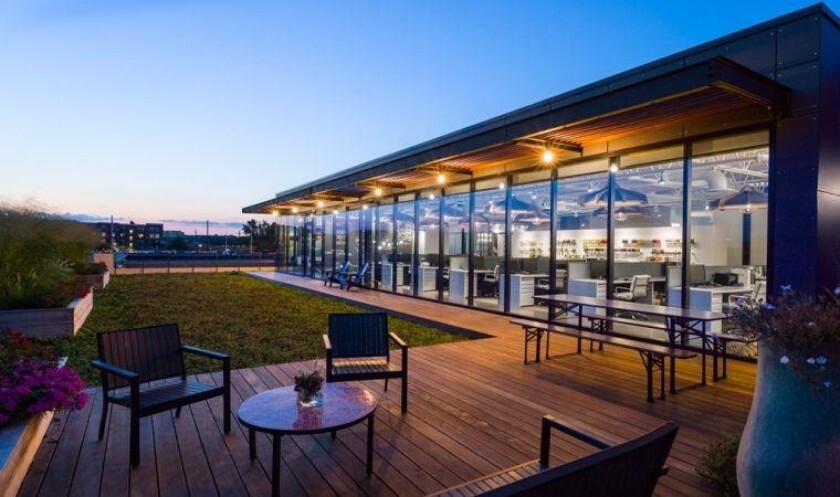 "As we open new bank branches and mortgage offices in regions across the country, we are hiring people to support all of our teams and customers. This local expansion helps sustain our continued growth," Solberg added.
Bell Bank plans to completely renovate the interior and exterior of the building it is purchasing, with a new lobby, teller line and customer and office areas anticipated.
The exterior work will include reflective surface and window cladding, a main entrance canopy and outdoor patios.
Additional meeting and hospitality spaces are also planned.
Bell Bank was founded in 1966 as a single location in north Fargo.
It has since grown to become one of the nation's largest family- and employee-owned banks, with more than $10 billion in assets.
Bank of the West set up shop in the building at 520 Main Avenue in 2004, after Bank of the West acquired Community First Bankshares for $1.2 billion in a stock-for-cash deal.