Five Below to replace Dress Barn in West Fargo's Westgate Commons plaza
The former Dress Barn has sat empty ever since the company decided to shift exclusively to e-commerce. The Five Below taking its place will primarily offer items for $5 or less.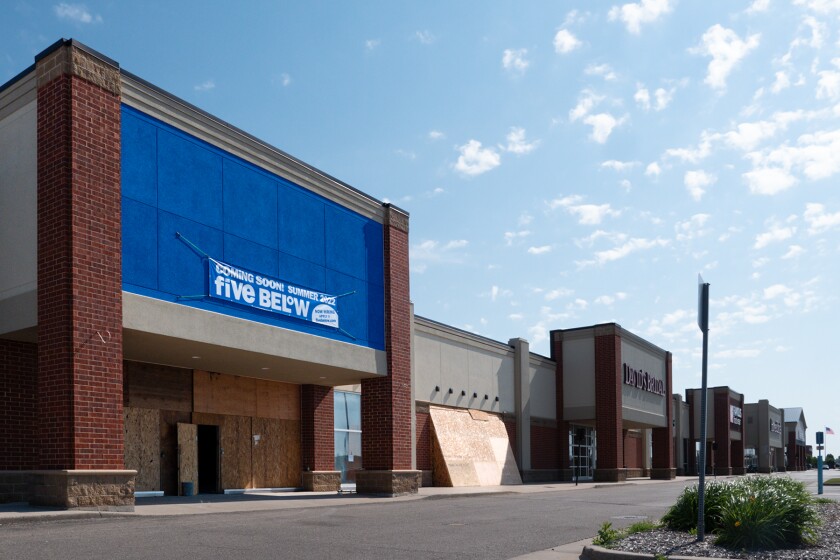 We are part of The Trust Project.
WEST FARGO — A Five Below is in the works to fill in the space vacated by Dress Barn at 1500 13th Ave. E. in West Fargo.
Signage hung on the front of the building indicated the store would be opening in the summer, though a corporate spokesperson said the store would open in the fall. The spokesperson did not provide further information regarding the store.
Vision Construction, the contractor working on the store, also confirmed that a Five Below was under construction.
Scheel's tenure with the company saw the sporting goods retailer expand beyond North Dakota into 13 different states.
Five Below is a discount store which carries items priced at $5 or less. Press materials provided by the retailer bill the company as "a leading high-growth value retailer for tweens, teens and beyond offering trend-right, high-quality products, with extreme $1 to $5 value, plus some incredible finds that go beyond $5."
Five Below was founded in 2002 in Wayne, Penn. Since then they've expanded to 1,100 stores in 40 states and promise 1,500 more stores to come. The company has reported a gross income of nearly $1 billion in 2022, according to MarketWatch .
In 2019, Dress Barn announced it would be winding down its retail operations , closing all 650 of their stores. Since then, Dress Barn has become an exclusively online retailer.