Forum Communications releases photo gallery app for the iPad
FARGO - Forum Communications Co.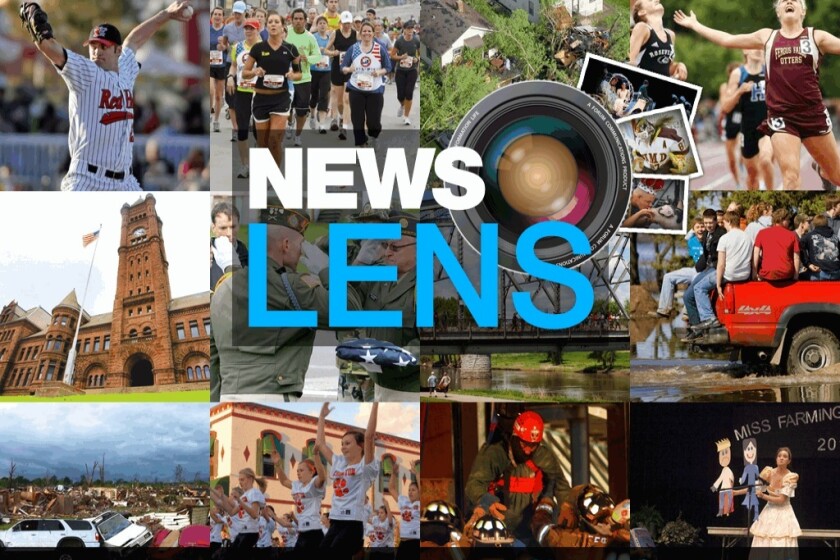 FARGO - Forum Communications Co. announced today that it has released a new iPad app designed to aggregate the work of its dozens of award-winning photojournalists from newspapers throughout the Upper Midwest.
The new FCC News Lens app contains more than 3,700 photo galleries, comprised of 44,000 photos taken by journalists in Wisconsin, Minnesota, North Dakota and South Dakota, aggregating the news photography of 30-plus Forum Communications newspapers. And the volume of content is always growing.
More and more readers who are looking for high-quality news and entertainment content are turning to the iPad, which is a fantastic way to view the work FCC's photojournalists are producing in hundreds of communities throughout your region. Now, when you're looking for photos about what's happening in your community or photos from the big game or even photos of your town's recent festival, they'll be immediately accessible at your fingertips on your iPad.
"This iPad app gives Forum Communications an exciting new platform to display the prize-winning photojournalism that takes place in our communities every day," said Steve McLister, FCC vice president for print. "We're proud of the work that our photographers do, and now we've found a way to share with you the work that all of our company's fine photojournalists do, not just the work of your local newspaper professionals."
The new app is designed to reward the consumer with a memorable experience, offering easy-to-use menus, touch screen navigation, key word searches and large, bold, high-resolution images of the day's most telling news photos, engaging feature photos and breathtaking special photo projects. You can find the new app and directions on how to download it in the Apple store.
In addition to being a great way to stay in touch with the news generated by FCC's hundreds of professional journalists, the News Lens also offers advertisers a new way to gain exposure to the wide and diverse audience that views our digital products. This new product allows advertisers to use a geo-targeted approach in delivering their message to an audience they know is mobile and tech savvy, capturing for them the users that are most likely to use their services.
"We strive to give our clients the most unique opportunities to expose their businesses to our wide audience, and the News Lens app certainly is one our most unique," said Chris Dorsey, FCC digital sales director. "Contact us to learn about combining advertising in the new photo app with advertising on platforms such as the printed newspaper or the paper's website to deliver the results you're looking for."
For more information about using this new content app to promote your business throughout the Upper Midwest, contact FCC Digital Sales Director Chris Dorsey at 701.451.5740 or at cdorsey@forumcomm.com .
For more information about the News Lens , or other FCC digital products in general, contact Digital Content Operations Manager Devlyn Brooks at 701.241.5545 or at .
The FCC News Lens app is owned by Forum Communications Co., a multimedia information company based in Fargo. In addition to digital content apps, Forum Communications offers opportunities to market your business through dozens of newspapers, websites and television and radio stations across the Upper Midwest.