How rising gas prices might impact drivers daily commute
WDAY's Nick Broadway crunched the numbers on how rising gas prices may affect your commute.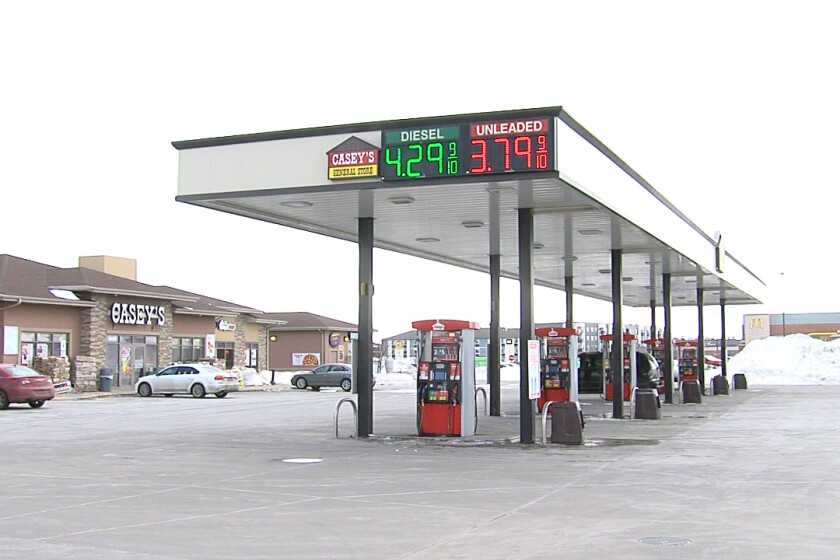 We are part of The Trust Project.
FARGO — As of Tuesday, March 8, North Dakota has yet to reach its record for highest average gas price. The average was recorded at $3.81 per gallon. Gene Laducer said the state pushed past $4 a gallon on average in 2014.
Laducer thinks we have a good chance of breaking that state record in the coming weeks.
"(Gas prices) are going to continue moving higher, and we don't see that changing any time in the near future," Laducer said.
So how will this impact your commute?
WDAY News got numbers from Kent Satrang, the CEO of Petro Serve USA in Fargo.
He said gas was $1.39 a gallon in May of 2020, and $2.79 in May 2021.
This will vary from person to person, but let's assume you have a seven-mile commute and get 26 miles per gallon. That week of driving to work would cost $3.74 in May of 2020, $7.50 in May 2021, and $10.25 with Tuesday's average prices. If you live 30 miles away from work, the week of driving would cost $16.04 in May 2020, $32.20 the year after, and $43.97 on Tuesday.
This is just for standard unleaded. It gets worse for diesel. Prices per gallon were well over $4 at gas stations in Fargo.
Laducer said drivers can cut back on gas use by planning their trips during low traffic hours, driving conservatively, and taking extra weight off the vehicle. He also recommends avoiding premium unleaded unless your car absolutely needs it.
"Because really it's just a waste of money and it does not provide any benefit to you, other than to empty your wallet," Laducer said.
Satrang believes the average family in our area will spend about $2,500 dollars more on gas this year — based on how the price trends look.