Label 4 Company boutique opens in Fargo's West Acres mall
Owner Jeanie Anderson-Murrey says the shop carries a wide range of sizes and aims to cater to women of all ages.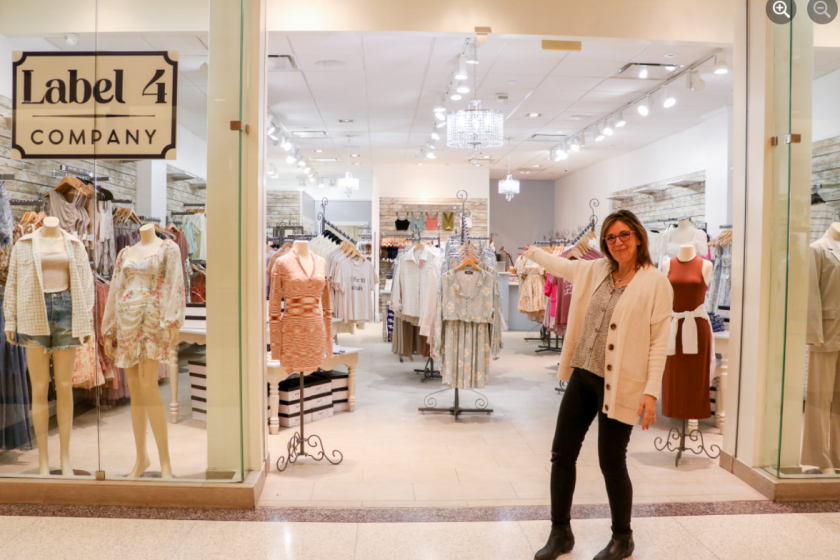 FARGO - Label 4 Company has opened in the former Apricot Lane boutique space in the JCPenney wing of West Acres mall.
The women's clothing and accessories boutique opened late Tuesday, March 1, owner Jeanie Anderson-Murrey said. Wednesday was the shop's first full day of business.
"Very excited to be open," Anderson-Murrey said.
Anderson-Murrey has been a West Acres store owner since summer 2010. She said she wanted to create an independent brand when the franchise term ended for the former concept.
"We love the Fargo-Moorhead area and our customers have been absolutely fabulous with us. We just had so much fun and wanted to continue on. I have just such a great customer base," Anderson-Murrey said. "We're trying to really focus on all age groups and bringing in the full line of sizes."
Clothing sizes start at small and go up to 3X. Providing that size range has become easier as vendors have added more size runs to their production, she said.
"We're trying to cater to all ages of women," Anderson-Murrey said.
The store has gotten a full makeover since the former concept closed in mid-February. She said she's glad for the help of friends and family to get it turned around so quickly.
"It looks a lot different in here," Anderson-Murrey said. "We're very happy with it. We're all excited to welcome everybody back."