Maxwells is already making good on offer to cash O'Leary's employees' bounced checks
WEST FARGO - An unnamed person has donated money to honor paychecks of O'Leary's Irish Pub and Grill employees who've found they haven't been able to cash their final checks.
Maxwells Restaurant & Bar at 1380 9th St. E., West Fargo, started spreading the word just after 9 a.m. Friday, Jan. 24, with a post on its Facebook page.
"Please help spread the word, A local community member offers to honor paychecks for the O'Leary's restaurant employees whose checks were not covered at the bank. Yesterday afternoon we received a check from a local community member, who wishes to remain anonymous, and has requested that we use the monies to issue new checks to the O'Leary's employees whose last paycheck did not go through at the bank," the Facebook post said. "Any employee who is owed money can stop over to Maxwell's with their returned check after 2 p.m. and we will issue them a new one. We encourage the community to contact any of those employees and share this post so the word gets out to them. Thank You!"
Maxwells owner Ramon Sosa had already written two checks from his firm's account by 2:15 p.m. Friday, one of them for $404.34.
"It's working," Sosa said with a big grin. Then he became more earnest.
He knows the money is important to the O'Leary's employees.
"It's groceries, rent, school supplies, gas," Sosa said.
O'Leary's at 808 30th Ave. S. in Moorhead's Southmoore mall announced Monday, Jan. 20, that it was closing immediately and indefinitely. Not long after, O'Leary's employees started saying their final checks were being rejected.
Sosa said he got a phone call early Friday morning from the donor, who insisted on remaining anonymous.
"I want to give you a check. And I want you to get ahold of these people," Sosa said the donor told him. "The only thing I'm asking is they bring me their paycheck."
Sosa declined to say how much money he had received to reimburse the O'Leary's employees, but if the first check isn't enough, the donor told him if he needed more, "let me know."
The donation is representative of the spirit of the Fargo, Moorhead, West Fargo, Dilworth area, Sosa said. When people are facing hardships, "there's always someone in this metro who steps up. There's always one angel.
"This is a great community and we have great people," Sosa said. "This is a great example that we come through rough moments."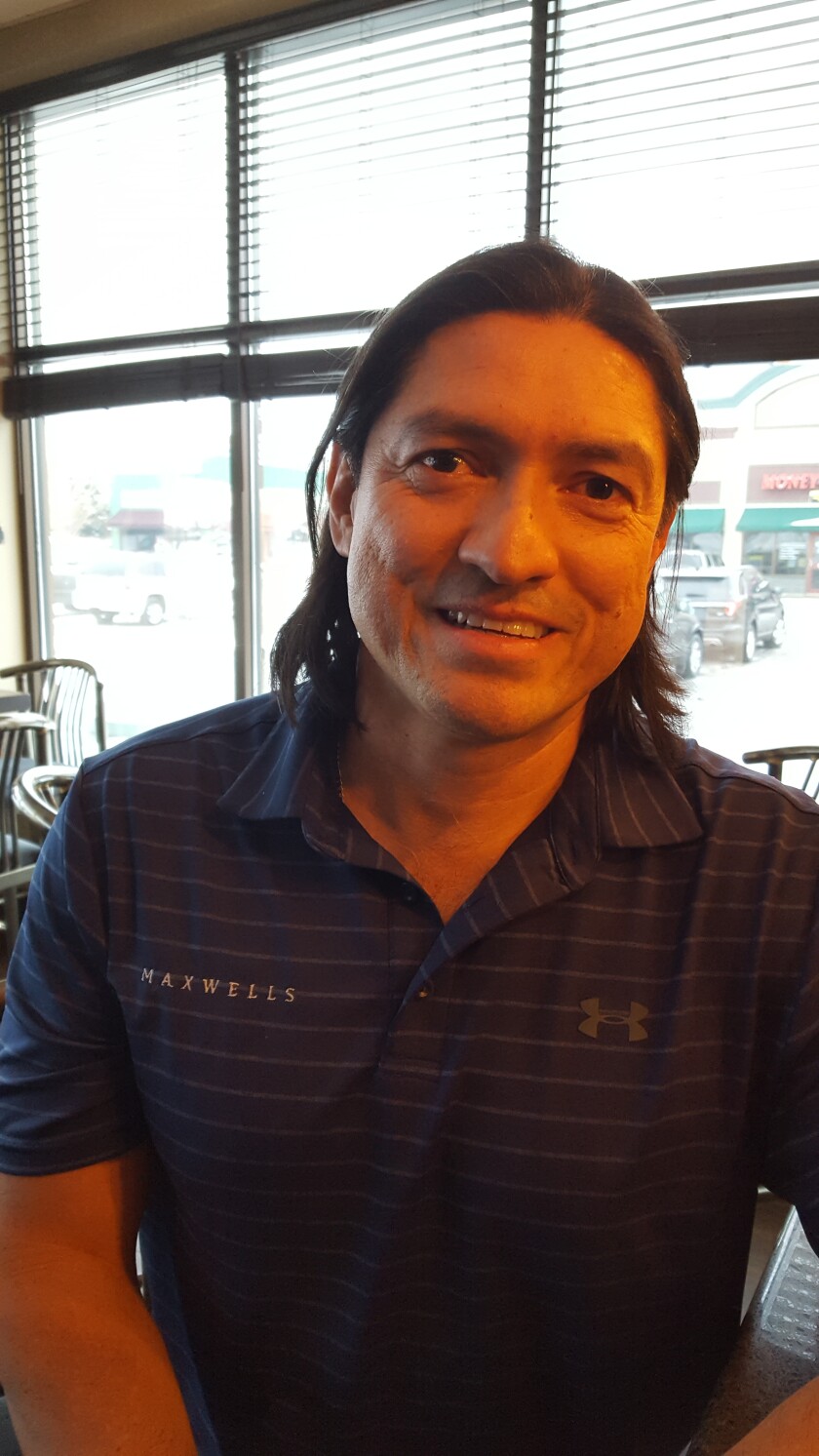 Kassie Brorby, who was working part-time as a bartender at O'Leary's when it closed, says she was surprised by the Maxwells announcement, calling it "crazy" in a good way.
"I'm going to let the other employees do it first," Brorby said Friday.
RELATED:
"I was kind of working here and there just to help them out. My paycheck is only $100," Brorby said. She added that she was going to wait and let other O'Leary's employees "get their money first."
"The cooks, that was their only job. They needed that money to pay the rent and feed their families. I'm fortunate to have another job," Brorby said.
Brorby said O'Leary's owner Barrett Prody had also charged customers a 5% labor surcharge on their tabs, "and it just went right back into his pocket. He just did a lot of things to benefit himself. He never cared for his employees at all."
The closure of O'Leary's had also been announced with a Facebook post.
"As of today, O'Leary's is taking on a new internal and management team. We are working hard behind the scenes to move in a new, positive direction. In order to do this process properly, we feel that closing indefinitely is our only option at this time," the Facebook post said Monday.
"The name will not be changing, and you can expect some new and old faces when reopening with the same great service and atmosphere," the post said. "Please follow us on social media for information as we get closer to reopening."
In fall 2018, the former owner of the Southmoore Mall, Ken Martin, had filed a complaint to evict O'Leary's Irish Pub, as well as to evict O'Leary's Liquors and the (by-then) closed Craic House Coffee and Deli from the nearby Bridgeview Mall, saying that $300,000 in rent, late charges and other fees, including attorney's fees, had been unpaid to Martin's MIG Properties.
The pub, liquor store and coffee house had a common owner, Prody, the complaint said. Prody told The Forum in late September of 2018 that he was owed at least $100,000 beyond the rent because he paid to fit up the properties, and had not been reimbursed.
Not long after, Southmoore was foreclosed upon by Dougherty Funding LLC. The foreclosure notice said that about $2.9 million was owed on the property by October 2018.
Martin told The Forum on Monday, Jan. 20, that he no longer owns Southmoore.
1
/
2:
Maxwells in West Fargo is handling the distribution of donated funds to former employees of O'Leary's Irish Pub and Grill who have seen their paychecks bounce since the south Moorhead bar and restaurant closed abruptly Monday, Jan. 20, 2020. Maxwells owner Ramon Sosa said Friday, Jan. 24, that former O'Leary's employees only have to show their bounced check and he'll write a check from his company's account to cover that amount. Sosa said the donor wishes to remain anonymous. (Helmut Schmidt / The Forum)
2
/
2:
Ramon Sosa, owner of Maxwells Restaurant & Bar in West Fargo., pictured Friday, Jan. 24, 2020. (Helmut Schmidt / The Forum)