NDSU area's Bully Brew Coffee House, hit hard by the pandemic, won't reopen
Owner Sandi Luck said she's looking to sublet the shop on the south side of the campus. "I'm not going to call it a failure. The pandemic was hard on us," she said.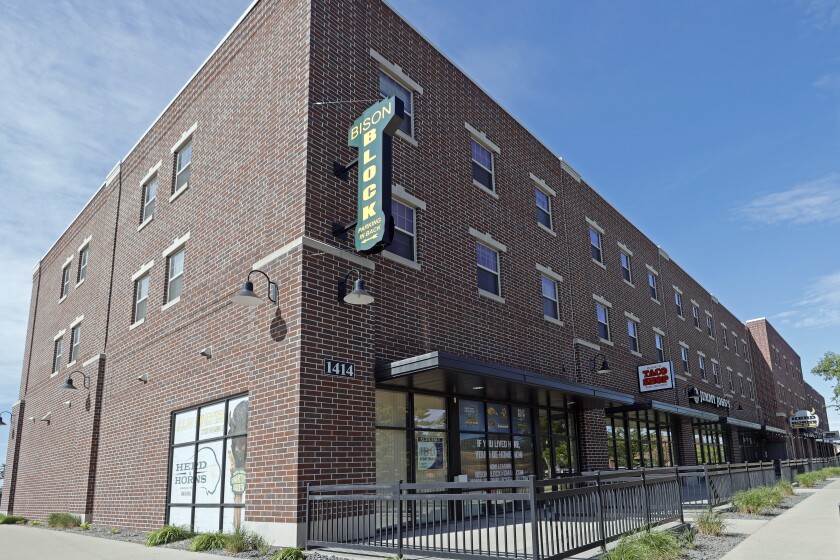 FARGO — Bully Brew Coffee House on the south side of the North Dakota State University campus won't be opening again.
Owner Sandi Luck said the pandemic hit the business at 1414 12th Ave. N. hard, as students and staff largely stayed away from the campus, or limited their movements even if they lived or worked in the area.
She said the location, which had opened in spring of 2019, might have also been wrong for a coffee shop, given that a Starbucks had also closed in that bay of the Bison Block.
"Sadly, the students, even if they had classes, they weren't leaving their homes," Luck said Tuesday, June 1.
"We did try to reopen, but we pulled in about $100 a day in sales. … A business can't make it on $100 a day," she said. "I'm not going to call it a failure. The pandemic was hard on us."
Luck wants to sublet the shop for the remaining 18 months of her lease. She said it might be a perfect spot for another restaurant to join the nearby Jimmy Johns or Herd and Horns. Or perhaps a retailer of some sort.
Overall, Bully Brew's other locations have survived the pandemic well, Luck said, thanks to plenty of community support. That includes the Bully Brew Coffee at 3216 Veterans Blvd. S., which opened in June 2020 in the Capitol Credit Union building.
RELATED:
"That's growing and getting better every single day. It's beautiful. You have to check that one out," Luck said. "I see that one being a huge asset."
The Veterans Boulevard location replaced a previous south Fargo shop at 4150 40th Ave. S., which closed in late May 2020 after five years.
Luck said she'll consider other locations in the Fargo-Moorhead area.
"Fargo is a great city. I don't see it ending there. I just see a little pause," she said.
Bully Brew was started 12 years ago by Luck in Grand Forks.
There are two coffee shops and a separate roastery in Grand Forks, and coffee shops in East Grand Forks and Hallock, Minn.
In addition, Luck recently announced on Facebook that she's teaming up with Kathryn Gunderson of Grand Forks' Half Brothers Brewery Co. to create a new business venture called The Other Half Coffee & Taphouse. It will be located in what is now the Bully Brew at 4571 S. Washington St., Grand Forks.
Luck is aiming for a mid-June opening of the coffee and taps concept, though the drive-through will remain open during the transition.
"Changing my business model a little bit. … We'll see how it goes," Luck said.