Twin Peaks sports bar, restaurant opens in Fargo
The "sports lodge" is the first of the chain in North Dakota and boasts more than 80 TVs.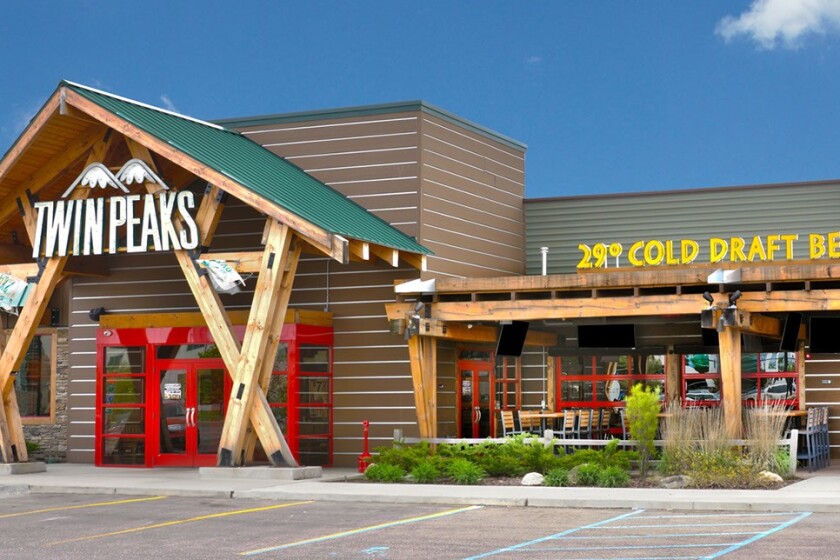 FARGO - Twin Peaks, a sports bar and restaurant, is now open in Fargo at 1515 42nd St. S.
The "sports lodge" is the first of the chain in North Dakota. The 10,000-square-foot space includes more than 80 TVs. In a nod to North Dakota State University Bison fans, the chains iconic elk statue has been replaced with a bison statue.
Similar to a Hooters, the "breastaurant" chain features female staff who are skimpily dressed. Twin Peaks replaces Shotgun Sally's at the same site.
The restaurant offers up favorites such as loaded fries, spicy meatballs and chicken wings, along with 32 beers on tap.
The local Twin Peaks has two Top Golf Swing Suites. The suites offer a golf simulator screen and a selection of virtual games from Zombie Dodgeball to simulations of iconic PGA tour courses.. Suites also include food and beverage service. Charges are $30 per hour on weekdays and $50 per hour on weekends.
"There's no better place to make Twin Peaks' North Dakota debut than in Fargo, creating a go-to destination for locals to cheer on the Bisons," said Sam Barnett, chief operating officer of Seven Valleys Management, a Twin Peaks franchisee.
Twin Peaks will be open from 5 p.m. to midnight during its opening week. Normal business hours will begin the following week. For more information on hours, events and store updates, visit twinpeaksrestaurant.com/locations/fargo .
RELATED:
Seven Valleys Management now operates four Twin Peaks restaurants, with other locations in Arkansas and Oklahoma.
Twin Peaks was founded in 2005 in the Dallas suburb of Lewisville. It has 84 locations in the U.S. and Mexico.
Check back for our full story with photos later this week.