First News Extra: One hurt in Moorhead parking lot shooting
Follow the InForum Minute podcast wherever you listen to podcasts.
WDAY's First News anchors Drew Trafton and Se Kwon get you caught up on everything you need to know for Thursday, Sept. 2.
Headline story: BISMARCK — Police officers are investigating a shooting that sent one person to the hospital late Wednesday, Sept. 1.
Red River Regional Dispatch received several calls at approximately 10:30 p.m. reporting the sound of gunfire near a parking lot in the 1100 block of 19th St. South. When officers arrived they found a person nearby who had a gunshot wound. Click here to read more.
Featured stories:
WEST FARGO — In an effort to keep equity among the schools of the West Fargo School District, the School Board approved plans to invest in upgrading the bleachers at West Fargo High School.
Board member Patti Stedman said the renovation has a been a district goal for many years and was once included in a bond referendum. It was eventually left off the project list as the district had more pressing needs, such as new elementary schools to accommodate the fast-growing student population.
WADENA — With staff required COVID-19 vaccinations at several health care organizations in Minnesota and for state employees, Tri-County Health Care and Lakewood Health System said staff vaccinations are not required.
Both hospitals encourage the vaccines for all who are eligible as protection against COVID-19. The vaccines help prevent hospitalizations and death from the illness.
GRAND FORKS — Grand Forks city officials are set to decide on a pair of high-level administrative posts this fall.
City Council members agreed informally on Aug. 23 to install Ryan Brooks as city planner, a position he's held on an interim basis since former planner Brad Gengler left in June. They're set to vote definitively on Brooks' hire on Tuesday, Sept. 7.
Meanwhile, city administrators are interviewing replacements for LeahRae Amundson, the former head of the city's public works department who retired in April.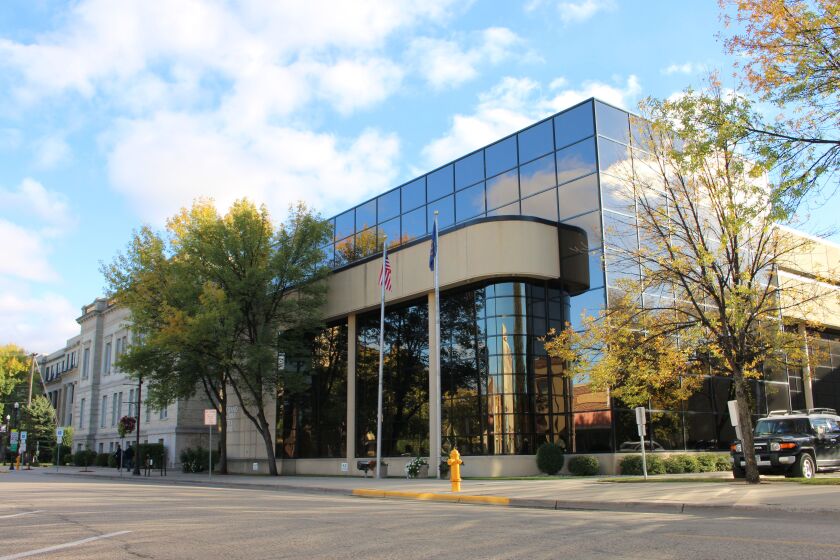 NEW YORK, Sept 2 (Reuters) - Flooding killed at least nine people, swept away cars, submerged subway lines and temporarily grounded flights in New York and New Jersey as the remnants of Hurricane Ida brought torrential rains to the area.
New York City Mayor Bill de Blasio described the flooding and weather on Wednesday night as a "historic weather event," and the National Weather Service issued a flash flood emergency in New York City for the first time.