Financial Planning Day offers free advice to locals
FARGO-Taxes have been filed so we can all let out a sigh of relief, right?Hardly.The weeks after Tax Day rattle our inner accountant: Is that how much I really make? Am I making enough? Am I investing my money where I should? Am I on track for re...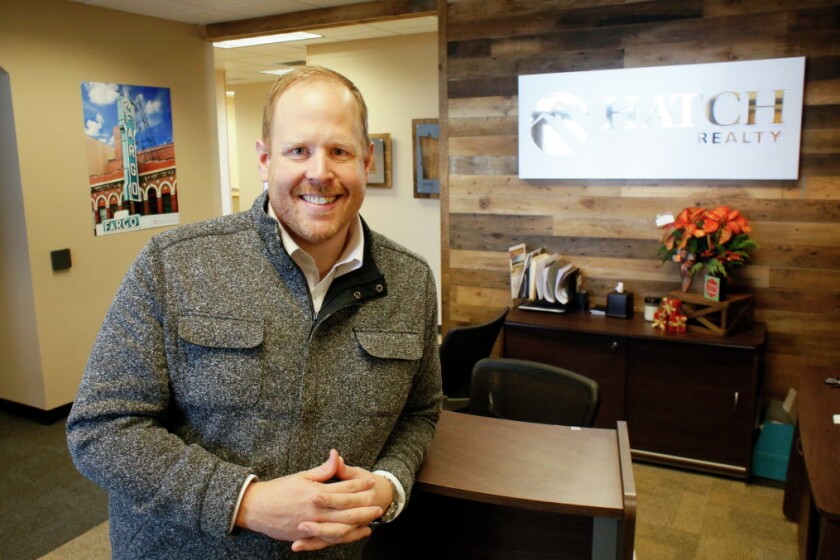 FARGO-Taxes have been filed so we can all let out a sigh of relief, right?
Hardly.
The weeks after Tax Day rattle our inner accountant: Is that how much I really make? Am I making enough? Am I investing my money where I should? Am I on track for retirement? Will my family have enough once I am gone?
Many struggle with questions like these as most Americans carry an average household debt of $134,643 with mortgages, credit cards and personal loans, according to a 2016 Nerdwallet report .
If you're lucky and have extra funds, a certified financial planner will listen to concerns and offer solutions. Although sadly, most who are either new to the workforce or earn a low-to-moderate income do not have the time or capital to obtain that priceless knowledge.
"There's so many people in the community that really need good financial advice," says Paul Jarvis, managing director at United Capital Financial Life Management. "Many times it's really unaccesible, especially for someone in a financial crisis."
Jarvis says a financial planner helps to improve a person's decision-making process surrounding money. A certified financial planner can assist during any stage of life: from paying off student debt to developing an investment portfolio and ensuring adequate retirement income.
Now, a new community change initiative project with the Fargo-Moorhead and West Fargo Chamber's leadership program aims to expand the accessibility of these resources through Financial Planning Day, a free event on Saturday, April 29 at the Fargodome.
"You just think of someone who is just entering the workforce and they start to hear about workplace disability plans, insurance and 410k plans - all this stuff is new to them," Jarvis says. "Planners come and help people decide what route to take when it comes to his or her financial life."
Starting at 9 a.m., local experts will present for 30 to 45 minutes during interactive breakout sessions that include topics like estate planning, budgeting, home buying, retirement planning, insurance buying and the basics of investing.
Some sessions like "Budgeting 101: Life's Balancing Act," taught by family finance specialist and North Dakota State University assistant professor Carrie Johnson, will include a take-home worksheet.
"We have been very purposeful on the selection of topics because we want to make an impact on a person's entire financial life," Jarvis says.
Anyone can register for a 30-minute one-on-one session with one of the six certified financial planners at Getaplannow.com. True to the event's spirit, certified financial planners will leave their business cards at home and offer their services free of charge without any expectations to gain new clients. Most certified financial planners - like Jarvis - grabbed this opportunity to practice their skillsets pro bono.
"This event is something that we are really creating out of thin air with the help of community partners," Jarvis says. "Everyone that I asked to be a part of this event said yes and is excited to help."
Fargo local shares wealth of knowledge
Erik Hatch, local realtor and owner of Hatch Realty, will take a deep dive into defining "Wealth
vs. Riches" during his keynote presentation.
"Wealth is an abundance of resources - money, stuff, time, etc. - and the engrainment in the right culture with the right people," he says.
Conversely Hatch defines riches as an abundance of money, while also admitting that others can count their "riches" in other areas of their life besides their bank account. Everyday he works to define his line between wealth and riches. Hatch worked to discover what made him feel "wealthy" as he considered their differences between money and other values.
"I didn't have much in the 'riches' department so I learned the importance of the other things that made me wealthy," he says. "We all have our opportunities to experience wealth I just discovered mine early on."
Hatch warns against the pursuit of only money and instead advocates for the "the pursuit of wealth" as it can be life-altering in the way he has experienced it.
If you go:
What: Financial Planning Day
When: Saturday, April 29 from 9 a.m. to 2 p.m.
Where: Fargodome, 1800 N. University Drive
Info: Event is free, but attendees need to register at getaplannow.com
1
/
3:
Paul Jarvis managing director at United Capital Financial Life Managment has advised families for over 10 years. / Special to The Forum
2
/
3:
According to a 2016 Nerdwallet report Household income has grown by 28 percent in the past 13 years, but the cost of living has gone up 30 percent. Thinkstock/ Special to The Forum
3
/
3:
Certified financial planners help people find an efficient route to financial freedom. Thickstock/Special to The Forum.