'New life ' in Colgate: New building, pastor renew interest in tiny church
Colgate, N.D. When Ray Mewes walks into the century-old Colgate Presbyterian Church, he enters through doors that he installed himself, doors that were donated in memory of his father. The old white-sided building was the only church Mewes had ev...
Colgate, N.D.
When Ray Mewes walks into the century-old Colgate Presbyterian Church, he enters through doors that he installed himself, doors that were donated in memory of his father.
The old white-sided building was the only church Mewes had ever been part of. He still has an emotional attachment to it. But visiting the church, from which the pews and pulpit have now been removed, brings with it less nostalgia than it used to.
"There's memories here, but it's an empty building now," said Mewes, a 62-year-old farmer with the John Deere belt buckle to prove it.
The building stands as a testament to the church's past. The church's future is next door - right next door.
It comes in the form of a brand-new, more than 5,000-square-foot church building that stands so close to the old one that it's easy to mistake the two for one structure. The new facility is more than double the size of the old church.
As the congregation celebrates the season of the resurrection today, Mewes, who served on the building committee, believes the new church building and a new pastor are breathing "new life" into the congregation of 34 active members.
They've had a "surprising number" of people express interest in coming to the church, Mewes said.
Colgate is classic rural eastern North Dakota. The township in Steele County has 93 residents, according to 2000 U.S. Census numbers. And there are miles and miles of flat farmland cut by long stretches of straight road in the hour-and-a-few-minutes drive from Fargo to Colgate.
But as some congregations in rural America struggle to find pastors or to keep their doors open, what's going on at this little church looks like a bright sign of life.
The new building was funded by a gift from member Ethel Rosenius, who died in 2007. Rosenius, who graduated as the Colgate High School's valedictorian in 1938, left the majority of her estate to the church.
While people associated with the church didn't say how much that gift was, Ray Mewes did say, "It was enough to build this church" and to have "a considerable amount left over."
Quick turnaround
At least part of the impetus for constructing Colgate's new church was the need for a handicap-accessible facility. To get someone in a wheelchair down to the basement area was "almost impossible," Mewes said.
But to make it handicap accessible and to do certain repairs would probably cost as much as building a whole new church, said Barb Mewes, Ray's wife.
"And we'd still have an old church," she said.
Plus, there was talk of the need for a community center in Colgate, which became part of the consideration to build a new church.
Construction on the new building began in November 2009, and the church's congregation held worship in the new sanctuary for the first time last month.
"I don't know if I've ever seen a project put together as quickly as this one," the Rev. Mark Flaten said. It was "just remarkable how fast they worked."
Emotional transition
It was two weeks ago today that congregants sang "Jesus Loves Me" as items from the old building were carried into the new one.
More than 100 people attended the service, which is a strong turnout for a church with 24 people on the Sunday School rolls.
Al Johnson, who's served as clerk of the church since 1975, said a number of men in the congregation told him they had trouble singing on the way over to the new sanctuary.
It's "pretty hard to sing that song with a big, old lump in your throat," he said.
"It was a little sad," Barb Mewes said. "But it turned into joy when we walked in here."
The timing of the transition was pretty striking.
"It wasn't planned that way, but the old church is 100 years old this year," Ray Mewes said.
What's more, the move to the new facility came just a day after the official decision to make Flaten pastor. He'd been preaching at the church since December.
Adding to the intrigue is that Flaten is leading a Presbyterian church even though he's credentialed with the Assemblies of God denomination and also serves as pastor of the Finley (N.D.) Assembly of God.
But neither Flaten nor the Meweses seem concerned about that.
"I think it's important to keep the main things the main things," said the
56-year-old pastor. As he sees it, it's the churches job to build the kingdom of God, not a "particular denomination."
"The bottom line is, are we following Jesus; do we love him; do we serve him?" he said.
Besides, Barb Mewes, who believes "Pastor Mark was definitely a gift from God," can only think of two Presbyterian pastors who've served the Colgate congregation in its 100-plus years.
Flaten came to Colgate after the church had done a great deal of searching. But no one had seemed to fit. Someone suggested they check out this guy in Finley, Barb Mewes said.
She said they did, "and we loved him."
Building on faith
If the new congregation seems to have a fresh start, the same might be true of the old church. There's been a lot of talk of donating it to another Christian community.
"Our biggest worry was that it was going to be demolished just to get it out of the way," Johnson said.
"I would think it would be hard for anyone to see their lifelong church be torn down to bits and pieces," he said.
As for the new building, the hope is that it will see the congregation grow and expand.
Barb Mewes said the contractors advised them to build the new building larger than what they currently need. They said they've never built a church after which the congregation didn't get new members.
"So," said Barb Mewes, "we're hoping they're right."
If you go
What: Colgate Presbyterian Church Sunday service
When: 9 a.m. worship and 10 a.m. Sunday School
Where: Colgate, N.D.
Readers can reach Forum reporter Shane Mercer at (701) 451-5734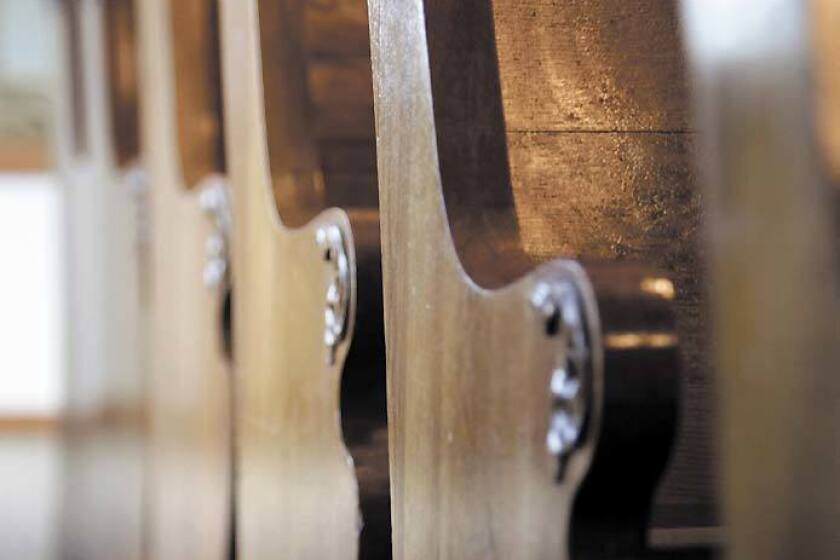 1
/
9:
The pews were brought over from the old church and refinished. David Samson / The Forum
2
/
9:
Mark Flaten is the pastor of Colgate Presbyterian Church in Colgate, N.D. David Samson / The Forum
3
/
9:
The interior of the new Colgate church. David Samson / The Forum
4
/
9:
Well-wishers' signatures acknowledge both buildings as they congratulate members of the Colgate church. David Samson / The Forum
5
/
9:
The interior of the Colgate church. David Samson / The Forum
6
/
9:
The new and old Colgate Presbyterian churches are right next to each other. David Samson / The Forum
7
/
9:
The new and old Colgate Presbyterian churches are right next to each other. David Samson / The Forum
8
/
9:
The new and old Colgate Presbyterian churches are right next to each other. David Samson / The Forum
9
/
9:
The new and old Colgate Presbyterian churches are right next to each other. David Samson / The Forum