Unfriended: Why today's grownups are finding it harder to make friends
Despite social media, more adults report feeling lonelier than ever. Columnist Tammy Swift unpacks her own theories as to why friendship is so challenging as we grow older.
We are part of The Trust Project.
I figured there would be much to worry about in my 50s.
Like whether my knees will last another 30 years. Of if I'm basically turning into a clone of my mother. Or if they'll cancel Social Security after I've spent a lifetime paying into it, leaving me to become the world's oldest Arby's employee.
But there's one thing I definitely didn't count on.
The difficulty in making friends.
It's true. I long assumed that after over half a century on this planet, I would have a deep bench of friends with whom to attend movies, go out for coffee, and kvetch about the high price of eggs and butter.
After all, my 20s and 30s were filled with road trips, impromptu coffees, shopping excursions and parties with a circle of amusing, reliable, same-age friends.
Scroll forward a couple decades, and I find myself spending Saturdays on the couch while searching for a new true crime documentary on Hulu and talking to the dog.
Let me be clear: I am not completely friendless. I have a friend whom I meet regularly for coffee or dinner, but she is married, works full time, and has a side gig grooming dogs. In other words, she can't drop everything just because I want someone to binge-watch "The Patient" with me.
I'd like to hang out more with one of my oldest friends, but she has kids and grandkids and a demanding career. I love my partner's sister and mom, but they are busy with their own lives, families and interests, too.
I am not alone in this loneliness. Last winter, I wrote about a woman who posted that she needed to make friends on the Nextdoor app, prompting a circle of F-M coffee groups in which people met for connection and friendship. The New York Times has written countless articles about the loneliness of the midlife grownup in today's world. The author of one such article wrote: "In 1990, only 3 percent of Americans said they had no close friends; in 2021, nearly 12 percent said the same. The United States is in the grips of a loneliness crisis that predates the COVID pandemic."
Personally, I have a few theories as to why midlife friendship has become so difficult.

I don't have kids. Place a bunch of strange men in a room, and they will soon find a common icebreaker, like hunting, fishing or sports. For women — especially women 30 and older — they can always bond over kids. They meet other parents at school functions, and they can commiserate with each other over shared milestones — from the time when their little ones are teething to the joy of their first grandkids.
I am missing that language. I have ample empathy and observational skills, so I can make intelligent conversation with a new mom or a proud grandma on the challenges of those roles. But I am still missing that essential experience — that feeling that you love someone more than yourself — that parents share.
I'm not a joiner. A decade ago, I had a huge circle of girlfriends — courtesy of a 12-step group I attended. Over time, I became less involved in the group and stopped going. In doing so, I lost touch with most of those women. I sometimes consider trying other groups, but, when you get down to it, I'm not really a joiner. You see, for all my wisecracks and bravado, I am innately shy and awkward. A big part of me is still the little farm kid who hid behind my mother when introduced to new people. As such, it's difficult for me to make the vulnerable first step to walk into a new group.
I like to cocoon. As I've grown older, I find more comfort in being at home. Few things make me happier than a crisp autumn afternoon spent baking or a Saturday consumed with binge-watching a new Hulu series or reading an un-put-downable book. How many people want to hang out with that person? I think of one good friend who is 20 years younger, has tons of energy, and is always on the go. Understandably, she does not want to spend a weekend watching "The Great British Bake Off" with me while I make snarky comments about Paul Hollywood.
I work remotely. When I worked at The Forum in the past, we routinely went out to lunch together or made afternoon coffee runs. Nowadays, we go into work one day a week. It is wonderful for connection, but isn't enough time to really find out what is going on in people's lives or to develop deeper friendships.
We're living in a dark and divided time. The political division caused by social media and "newspinion" has driven wedges between states, communities, friends and families. It is harder for us to trust each other and find common ground. We're making assumptions about whole groups of people based on propaganda campaigns, and, in the process, selecting only those who are most like us.
So how do we make friends at a time when so many personal and cultural factors make it difficult? Based on what I've read, we just keep trying. We realize that everyone feels awkward when they first try a new group — and push through and do it anyway. And we take the first step — even if that means sending a text to just check in with someone.From now on, I'm going to try harder.
And if all else fails, I'm making a coffee date with my dog.
---
READ MORE COLUMNS FROM TAMMY SWIFT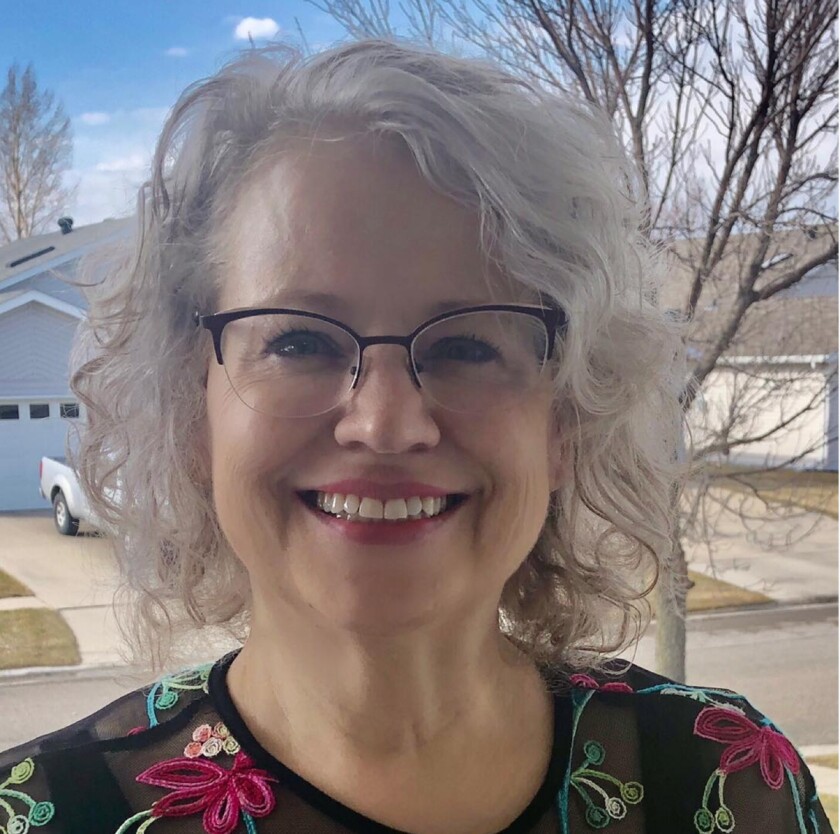 Hi, I'm Tammy Swift, a loooong-time columnist for The Forum. Over the years, I've written about everything from growing up on the farm and life as a single woman to marriage, divorce and the "joys" of menopause. I'm also slightly obsessed with my dog. Check out my latest columns below. Reach me at tswift@forumcomm.com.