Veeder: How to catch a 2-year-old in a lie
In today's "Coming Home" column, Jessie says we all need to give ourselves a pass right now — and maybe pick up some more doughnuts while we're at it.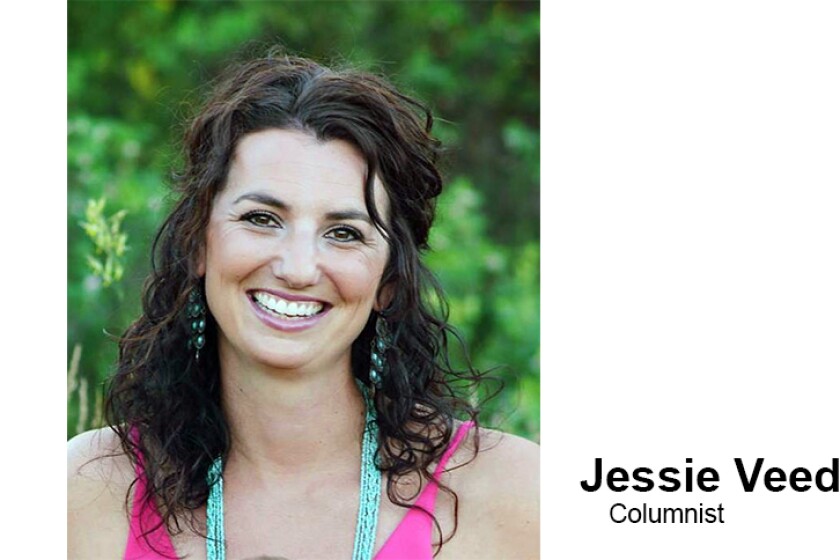 How to catch a 2-year-old in a lie:
Buy powdered sugar doughnuts.
Tell her she can have only one.
Watch as she tries to convince you that she needs one while insisting the powdered sugar around her mouth is a result of the pancake… no, the pizza… she just ate.
It wasn't a doughnut.
She did not already eat a doughnut.
She'll take it to the grave.
How to make a 4-year-old mad:
Tell her there are doughnuts. Ask her if she wants one.
Then, when she doesn't reply for hours, eat the last of them.
Guaranteed as soon as they're gone, she will immediately want one.
She'll never forgive you.
How to deal with a global pandemic:
Buy doughnuts.
Eat all the doughnuts.
Maybe this is terrible advice.
I'm pretty sure this is terrible advice, but man, are we all exhausted yet? And I wanted to sit down and dole out some sort of counsel, something to help guide you through this difficult time that keeps dragging on endlessly, testing our patience, our resiliency and our faith, but all I have today is doughnuts.
Oh, I don't know. Maybe it's relevant, because maybe that's all you have today as well. And that's OK. You don't have to know what to do, you just have to do your best, and if your best is turning on the Disney Channel and zoning out to episodes of "Bluey" with your kids instead of doing the laundry or working together to clean up the baby doll nursery they've created out of the living room, then I'm going to give you a pass.
I'm going to give myself a pass, too, especially if it keeps me from scrolling through the news feed on my phone. Because yes, I need to stay informed, and yes, staying informed, to me, feels urgent and important. But it also makes me feel helpless and filled with anxiety and maybe, now that I think of it, full of grief.
Which is what I think we're all experiencing, collectively, but in our own ways. On our own time. Grief at the loss of normalcy we once knew, for the experiences we've been robbed of and, most importantly, for those we've lost along the way.
And sometimes that grief looks like denial. Sometimes it looks like anger or sadness or fear or complete withdrawal.
Or picking fights with your husband for no real reason.
And sometimes it looks like a kitchen table full of arts and craft projects and a living room floor full of baby dolls and their strollers and diapers and three laundry baskets overflowing with unwashed clothes and an attention span of a gnat. Or a detour for doughnuts.
And that's OK. Tomorrow, you might feel like green beans, a run and getting to that laundry.
Or maybe not.
Just take care.
And also, Husband, if you're reading this, let's try not yelling at the TV so much. Because now, every time a commercial comes on during "Bluey," the 4-year-old tells the lady trying to sell us organic bread that she's lying.
All right. I think that's enough advice for the day.
If you need me, I probably won't be doing laundry.
Jessie Veeder is a musician and writer living with her husband and daughters on a ranch near Watford City, N.D. She blogs at https://veederranch.com. Readers can reach her at jessieveeder@gmail.com.