Women's Wisdom: YWCA's Prochnow shares how advocacy can be contagious
Wisdom is not just knowledge but the ability to apply that knowledge to the greater scheme of life.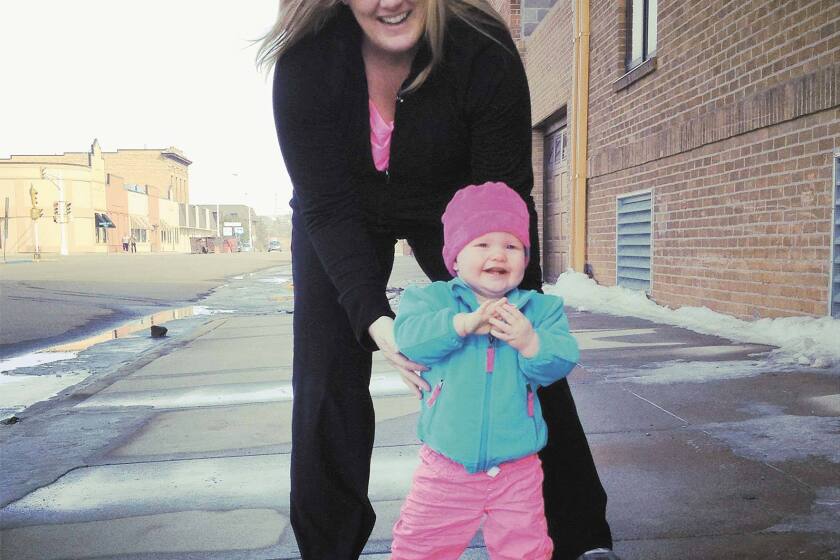 Wisdom is not just knowledge but the ability to apply that knowledge to the greater scheme of life.
One of the challenges of our generation is to effectively tap into women's wisdom in a way that can provoke empowerment and social change.
Michelle Bachelet, former executive director of UN Women, a United Nations group devoted to gender equality and the empowerment of women, said, "Women's strength, women's industry, women's wisdom are humankind's greatest untapped resource."
Coming from Brazil, a country where the word "empowerment" doesn't exist in the language, I became fascinated at a young age by the impact of the American Women's Rights Movement. I saw that a relatively small group of women had the ability to change the course of history by standing up for the equality of all.
After college, my first job as a psychologist was to give a workshop about self-esteem for women from abusive relationships in the slums. After my first talk, where I shared the meaning of the word "empowerment," one of the volunteers said:
"You are not in America, girl! Your job is to help these women to get along with their husbands so they can survive, not giving them the false hope that they can have the power to do it on their own."
More than a decade later, I am glad that women's empowerment in Brazil and in other countries is improving, but we still have a long road ahead of us. Now, more than ever, women's wisdom is necessary to create a more just and peaceful world.
My intention in this new weekly column is to express my deepest gratitude for every woman who shared her wisdom and bravely paved the way so we could express our voice today.
In a selfish way, I hope my daughters will read these wise women's stories and feel empowered to sit in the drivers' seat of history and make a difference in the world.
I am honored to have Erin Prochnow, executive director of the YWCA of Cass-Clay since 2008, as the first inspiring woman to share her story.
I met Erin a few years ago when I started connecting with the powerful mission of the YWCA. Her unwavering passion for human rights is simply contagious.
But, please, think twice before reading my conversation with Erin because after you've been touched by her wisdom, you will feel empowered to refuse any excuses. There will be no more "Next Monday..." or "After my kids go to college..." There is just now.
Like Prochnow wisely said, "Advocacy can be contagious. It needs to start with you."
Q: In the story of your life, what was the most challenging chapter you needed to overcome?
A: The most challenging decision I've ever made was whether or not to become a mother. For years, I told myself and my family that I just didn't see children in my future.
However, as my life progressed, my personal life intersected with my professional life. I became involved with advocacy on behalf of women and children, and I began to understand that these areas of crisis I see will not be solved in my lifetime; there would be more work than my generation can complete.
Q: What empowered you to overcome those challenging moments?
A: When we did decide to become parents, it was because we wanted to share our lives and were in a position to do so in the midst of our hectic professional careers. We could financially afford to provide for a child and offer a loving and stable home. It was the best decision of our lives and we can't imagine our world without Sydney.
Q: In your autobiography to your teenage self, what lessons do you wish she'd learn from what you've accomplished?
A: I would encourage her to pay attention to what is happening in the world around her. Tell her to watch the news, read the paper and talk about issues with people in the community. I would challenge her to think about ways she could help by taking action and sharing her time and talents.
Q: What connection changed that changed your life story are you grateful for now and why?
A: The story of one particular woman we served at the YWCA was especially powerful.
She went out for a walk one day and just kept walking. She was eventually picked up on the side of the road and brought to the YWCA. In my conversation with her, she talked about her situation and revealed how she was too scared to trust people. It was difficult to open up and ask for help because she was never previously allowed to do so and she was ashamed.
It serves as a reminder to me about why I'm in the profession I am. Not only does the YWCA serve a very specific and necessary purpose, but it is part of my life's work to ensure there is a welcoming place for women and their children to find safe refuge and support.
Q: How can women best impact the world today?
Get involved in something you are passionate about.
It's easy to say, "Oh, I should volunteer there." Or "I would love to help with that." But the reality of our busy lives is that our thoughts and ambitions often fall flat at the idea stage. Taking the idea and passion to the next level by getting involved requires picking up the phone, sending an email or inquiring, "How can I help?"
There are so many worthy organizations and issues to join and become a part of in our community. I encourage women to think about what they are passionate about - or even something they just want to learn more about - and then take action and get involved.
Chris Linnares is international author, psychotherapist and founder of Diva Connection Foundation. Originally from Brazil, she has been living in Fargo with her daughter and husband, Bill Marcil Jr., publisher of The Forum. To refer an inspiring woman for Linnares' column, email chris@divaconnection.org