Fargo police seek answers after double homicide; chief says no immediate danger to public
Fargo police said Jaquan Gatewood, 28, and Kierre Davies, 27, both of Fargo, died at the scene of the shooting, which occurred in the 1000 block of 15th Street North and was reported about 3:17 a.m. Saturday.
We are part of The Trust Project.
FARGO — Police do not believe there's any immediate danger to the public after a double homicide involving a shooting over the weekend in north Fargo, according to Police Chief David Zibolski.
It's believed that everyone involved in the incident knew each other, but the motive remains uncertain, Zibolski said at a news conference Monday afternoon in City Hall.
Investigators are continuing to interview people regarding a gathering that took place at the home where the shooting occurred and police are still piecing together what led up to the incident, the chief said.
Zibolski was asked at the news conference whether it was possible the two men shot and killed each other, as some online commentary regarding the case has suggested.
Zibolski said that while that was a possibility he was withholding judgment on such a possibility until the investigation is completed.
Asked whether he expected an arrest to be made, Zibolski said one of the aims of any investigation is to make an arrest if the facts warrant it, but he declined to say whether he expected an arrest to be made in the double homicide, stating the investigation would determine that.
Zibolski declined to release specifics on what information police have obtained so far, such as whether any guns were found at the scene.
Police encouraged anyone with information about the double homicide to call the department's tip line at 701-451-7660. Anonymous tips can be submitted by texting keyword FARGOPD and the tip to 847411.
Police said Jaquan Gatewood, 28, and Kierre Davies, 27, both of Fargo, died at the scene of the shooting, which occurred in the 1000 block of 15th Street North and was reported about 3:17 a.m. Saturday, Nov. 19.
A city spokesperson said Saturday that officers arriving at the scene found two people, both with gunshot wounds.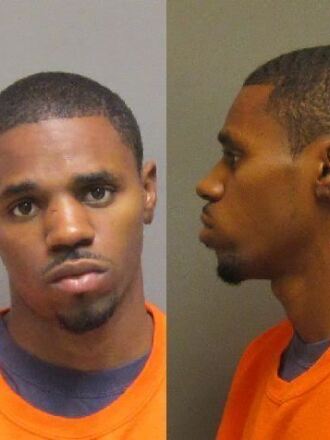 On Monday, Matisha Davies, mother of Kierre Davies, told The Forum the facts of the situation remain uncertain, but she is hopeful lessons may be learned that will help save lives in the future.
"Kierre was my oldest child and was the sweetest boy ever," Matisha Davies wrote in an email.
"Kierre was truly a good person and this is very sad and unfortunate for my self and my family, as well as Quan's family. I have given them my condolences and will extend them again to those I have yet to speak with," she wrote, adding:
"I am hoping and praying for strength for each and everyone affected by this horrible situation. My only hope is the lesson that needs to be learned by this situation will shine bright where it could possibly save lives in the future.
"I'm not sure what happened or why, but I am sure that knowing won't change the outcome. My concern is all the assumptions and false narratives that are going around and how it could have a negative impact on everything. I am a mother who is grieving the loss of a second son in seven years and would like to concentrate on the things that matters most."
Davies said her son was born and raised in Milwaukee. When he was 16, he moved to Fargo where he had lived since then, she said.
Cass County District Court records indicate that Gatewood was charged in September 2016 with reckless endangerment after a shooting in a north Fargo neighborhood.
According to court documents, Gatewood, who was 21 at the time, told police he and another man were involved in a fight at a Fargo park and later taunted one another during a phone conversation.
Gatewood said after the phone call, he got a handgun from his home in the 800 block of Oak Street North and waited on his front steps.
The man he had argued with over the phone pulled up in a vehicle and got out of the vehicle to engage in a verbal argument, Gatewood told police.
When the other man told Gatewood he was going to his vehicle to get a gun, Gatewood told police he pulled his own gun and began shooting at the man out of fear the man would start shooting at him.
Gatewood told police he quickly apologized to the other man and handed his gun over to the man, who then tried to hit Gatewood with the gun, court documents state.
The two men then fought in the street before Gatewood fled the area, according to court documents.
Gatewood ended up pleading guilty to the reckless endangerment charge in May of 2017 and he was sentenced to two years in prison. At his sentencing, he was given credit for having already served 252 days in jail.