Neighbors, social media posts by suspect help end 6-hour standoff in south Fargo
The suspect was posting on social media news coverage of the police activity outside the home.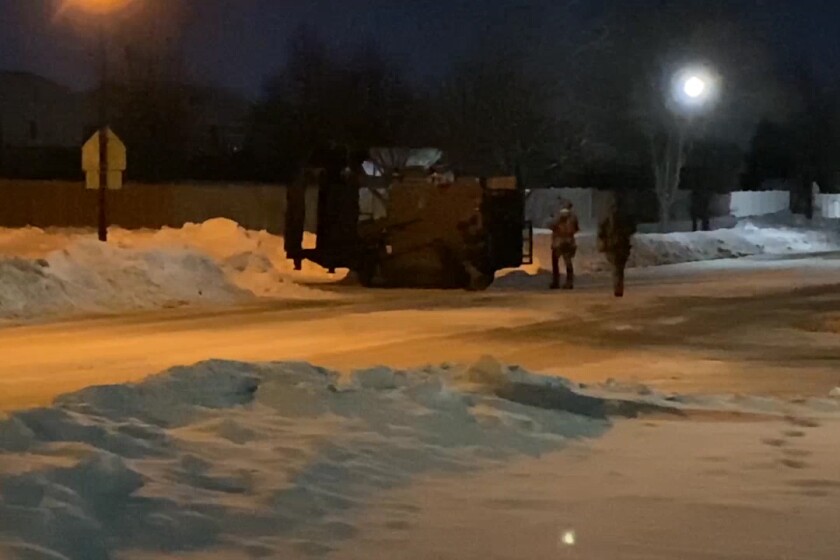 FARGO — Police work, social media and neighbors were all key factors in bringing a six-hour standoff in south Fargo to a peaceful end.
"It was quite a long incident," said Fargo police Sgt. Tyrell Fauske.
Police allege 23-year-old Patrick Opdahl fired three shots into the ceiling of his parent's home, and then pointed a laser at his father's head and neck. The family left, and their son barricaded himself inside for the next six hours.
A statement from police says he threatened to kill himself.
"It was kind of up and down," Fauske said. "We want to, obviously, resolve these situations as peacefully and quickly as we can, but this one, based on his reactions, how he was speaking with the officers on scene, we felt that we should get the SWAT Team involved."
That decision was based on what is referred to as the SWAT matrix.
The focus was to keep Opdahl inside his home in the densely-populated neighborhood.
"Each category has a numerical score to it, and once you've checked off if they're armed, they've made threats towards law enforcement, they're barricaded, maybe it's a hostage-type situation, that adds up the score to a point where it meets that threshold for a SWAT response," Fauske said.
Throughout the event, Opdahl was posting videos to social media, showing news articles about the police activity outside the home. He appeared excited about the police presence.
Police say those videos were a factor in getting Opdahl to surrender on his own.
"You can see that we have posted this information to keep the neighborhood safe," Fauske said. "We want this to be safely resolved as well, and you can contribute to that and (...) they use that as a negotiating tool."
The weather provided some additional challenges, as the temperature hovered around zero. Officers had to be rotated during the six-hour event for their safety.
"The neighbors were allowing the officers to come in and stay warm in their houses, so really just kind of a community effort," Fauske said.