Prosecutor takes rare step after Fargo officer kills van driver
Cass County State's Attorney Birch Burdick has requested that North Dakota Attorney General Drew Wrigley take over prosecutorial decisions in the case of the fatal shooting of Shane Netterville.
We are part of The Trust Project.
FARGO — After a Fargo police officer fatally shot a man on July 8 , the Cass County State's Attorney's Office took the unusual step of asking another agency to decide whether the officer should face criminal charges.
State's Attorney Birch Burdick, Cass County's chief prosecutor, has requested that North Dakota Attorney General Drew Wrigley take over prosecutorial decisions in the case of 28-year-old Shane Netterville's death. Fargo Police Officer Adam O'Brien, who's spent 11 years on the force, fatally shot Netterville at an apartment garage on the city's south side.
The move to hand over prosecutorial decisions to another agency for an officer-involved shooting is rare for the Cass County State's Attorney's Office. Burdick said he couldn't recall doing so since he was elected to the office in 1998.
In the Netterville case, Burdick said he did so to avoid any perception of a conflict of interest.
"My bottom line is that I want the public to feel confident in the outcome of the review of this investigation," Burdick said. "In this case, my staff is well-familiar with one or more officers present as the incident unfolded. Although I do not consider us to have an actual conflict in this case, in an abundance of caution, I believed the public would be best served by avoiding any perception of a conflict by having someone else handle the review."
Burdick did not consult Wrigley nor Fargo Police Chief David Zibolski before making the decision.
"It's his call, and I'm OK with it," Zibolski said.
According to court documents, a van drove at officers when they responded the morning of July 8 to a report of three men slumped over in the vehicle that was parked in an apartment garage at 3401 15th Ave. S. in Fargo. O'Brien, a white officer, fired his gun at the van and hit the driver, Nettervile.
Nettervile, a Native American man, died at a local hospital that afternoon. O'Brien is on administrative leave.
Netterville's family and protesters have questioned whether the shooting was justified. They have demanded that authorities release any video of the incident to the public.
Wrigley, however, has declined to make the video public at this point, saying there are practical, constitutional and legal reasons behind his decision. The video isn't expected to be released until after the case is closed.
The North Dakota Bureau of Criminal Investigation, which Wrigley oversees, is handling the investigation into the shooting. The BCI is responsible for investigating officer-involved shootings in Fargo, according to the Fargo Police Department.
Wrigley met with Netterville's family last week and said they had a "constructive" discussion. He assured the family the BCI investigation would be "thorough, fair and transparent," he said.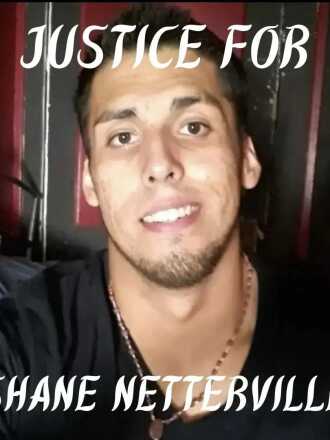 In all instances of officer-involved shootings over the last 10 years by Fargo officers, the Cass County State's Attorney's Office declined to press criminal charges against the officers involved.
It's not unheard of to let another state's attorney's office decide whether or not to pursue a criminal case against an officer, Burdick noted. His office has reviewed at least one officer-involved case for another jurisdiction, he said.
The office of Minnesota Attorney General Keith Ellison took over prosecuting former Minneapolis police officer Derek Chauvin, who last year was convicted of killing George Floyd.
That came after several state lawmakers said in a letter to Minnesota Gov. Tim Walz that constituents, particularly those of color, had "lost faith in the ability of Hennepin County Attorney Mike Freeman to fairly and impartially investigate and prosecute these cases." Floyd's family also asked that Ellison take over the case, according to news reports.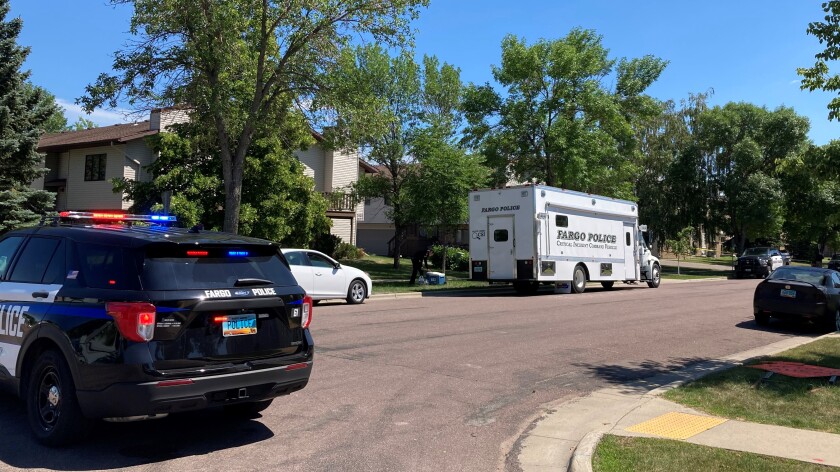 Burdick said he reached out to another state's attorney's office about taking over the case, but Wrigley agreed to take the case before the other state's attorney's office could determine if it could handle it.
"I don't believe the attorney general's staff regularly works with those officers," Burdick said.
The decision to let another entity decide whether to prosecute the Netterville case does not mean policy will change at the Cass County State's Attorney's Office in regard to officer-involved shootings, Burdick said. He said he believes each case should be decided based on its circumstances.
"As you know, I have several more months in office," he said. "I cannot tell you what the state's attorney who succeeds me may decide is appropriate under the circumstances that may arise for them."
Burdick announced in November that he would not seek reelection. His term ends at the end of this year.
Officer-involved shootings
Below is a list of six officer-involved shootings by Fargo police that The Forum compiled from the last 10 years. It may not be exhaustive, but sheds light on the instances when officers shot people.
June 4, 2015 — Fargo Officer Matt Niemeyer shot Eric Webb of Iowa twice after Webb robbed a downtown Fargo hotel and fired three rounds at responding officers. Webb survived and was sentenced to 30 years in prison.
Sept. 28, 2015 — Fargo Officer Patrick Thomas shot Karmen Redshirt, who was armed with a BB pistol. Redshirt, a Bismarck man who survived the shooting, led officers on a chase in a stolen vehicle before Thomas confronted Redshirt on foot, according to prosecutors. Authorities said Redshirt had a laser on the pistol and it looked like a real handgun. Prosecutors declined to press charges against Thomas because there was no way for Thomas to know the BB gun wasn't a real gun when Redshirt pointed it at him. Redshirt received a four-year prison sentence.
Feb. 10, 2016 — Fargo Officer Jerrod Wagner, a SWAT team sniper, shot 49-year-old Marcus Schumacher twice in the arm after Schumacher fatally shot Officer Jason Moszer during a standoff, prosecutors said. Schumacher hid in his home and fired multiple rounds during the eight-hour standoff, which came to an end after he killed himself.
March 12, 2018 — Fargo Police Sgts. Shane Aberle and Troy Hannig, Moorhead Police Officer Brandon Desautel and Clay County Deputy Kyle Diekmann fatally shot 32-year-old Justin Dietrich of Fargo during a traffic stop in West Fargo. Dietrich at first refused commands to get out of his pickup truck. After exiting his vehicle, he dropped a handgun, picked it up and pulled another gun out of his pants. Eventually, he pointed the guns at officers, who then shot Dietrich, prosecutors said.
March 21, 2018 — Fargo Officer Jacob Rued shot Orlando Estrada after officers responded to a south Fargo apartment for a domestic disturbance. Estrada had fought with his brother and father, and officers helped a woman and 5-year-old out of the apartment. Estrada then came out with a large knife and made stabbing motions toward officers. Rued fired two shots through the apartment door as Estrada closed it. Estrada survived the shooting and was sentenced to four years in prison.
Oct. 24, 2018 — Fargo Officer Cory Luckow shot at Richard Anthony Torres of Moorhead during a foot pursuit. Torres pulled out a handgun during the chase and pointed it at Luckow, who then shot at Torres. Torres was not hit by the gunfire but was apprehended when another officer used a stun gun on him. Torres was sentenced to two years in prison.
As officers tried to contact the men in the van, the van "began to flee directly towards officers," court documents said. One of the officers, Adam O'Brien, fired his gun at the van and hit the