South Fargo fire has many wondering: How close together can homes be?
Three homes in South Fargo are either scarred or destroyed after a massive fire on Monday.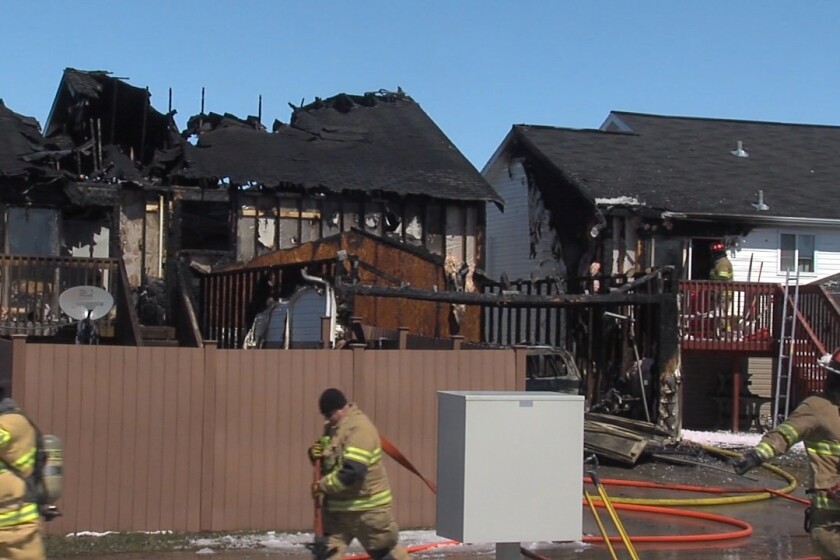 FARGO — The devastating damage at the center home where the fire started was extraordinarily clear on Tuesday, April 19. Two charred cars are in what is left of the garage, while the two houses next door took damage to their sides.
WDAY News looked through city zoning documents and confirmed with the inspections director — these particular homes have to be at least eight feet apart. Breaking out the measuring tape, we found they are right on eight feet, just meeting the requirement.
It is a complex set of rules that is different for each neighborhood, but the city spells it out with a map. The homes that burned are in what's called an SR-4 zone. Sides of SR-4 homes must be at least four feet from the property line, so two homes may be no closer than eight feet apart.
Inspections Director Shawn Ouradnik said these zoning rules are put in place to prevent fire damage from home to home. Any closer than eight feet and the damage from Monday's fire may have been worse.
"Well, if they were too close, we could have seen a total loss on both houses," Ouradnik said. "We could have maybe seen it spread to other houses."
The distance between these particular homes appear to be right at the minimum, but Ouradnik said this is common practice. He does not create these zoning rules — he just enforces them.
"Whether it's right or wrong, it's not for me to decide," he explained. "We do have other zoning that allows for zero side-yard setbacks between town houses and twin homes and stuff like that."
Fargo fire marshals are still investigating what caused the fire. Ouradnik said all three homes are insured, and that they were developed by Eid-Co homes.