Grand Forks home of double murder suspect's mother hit with a dozen bullets
Police are trying to determine if the home was targeted as revenge for the double murder of two teens.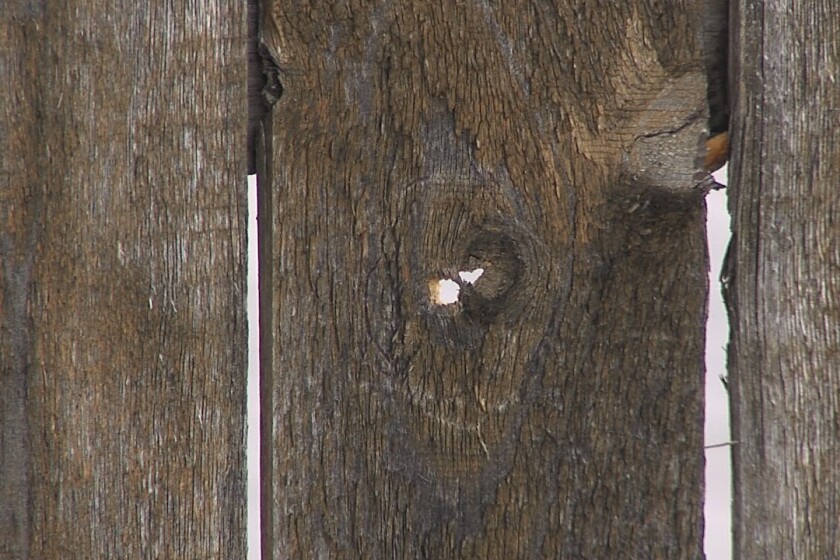 We are part of The Trust Project.
GRAND FORKS — The Grand Forks Police Department is trying to figure out if a Father's Day shooting was random or an act of revenge. They say about a dozen shots were fired through a fence of a home on the city's south side just before 5 p.m. Sunday, June 19. A few shots also hit a neighboring garage.
Two boys were in the backyard at the time and one of them was nearly hit by a bullet.
"It's very concerning. It's still an open and active investigation. We currently don't have any suspects and no other witnesses have stepped forward," said Grand Forks Police Lt. Andy Stein.
The home belongs to the mother of Valentin Mendoza. She was home and one of several people in the neighborhood to call 911. Her son is facing two counts of murder for the deaths of 17-year- old Ethan Carsen and 16-year-old Damien Powell on June 17, 2021.
Prosecutors say he slammed head-on into their car on Highway 220. Mendoza survived.
Prosecutors say Mendoza was on a suicide mission that day.
The one-year anniversary of the crash was Friday, just two days before the shooting.
"Everything is being explored at this point, we have not made any connections as of yet," Stein said.