Gardening hobbyists still going strong after pandemic
The third annual plant festival at Wild Terra Cider celebrates all things horticulture.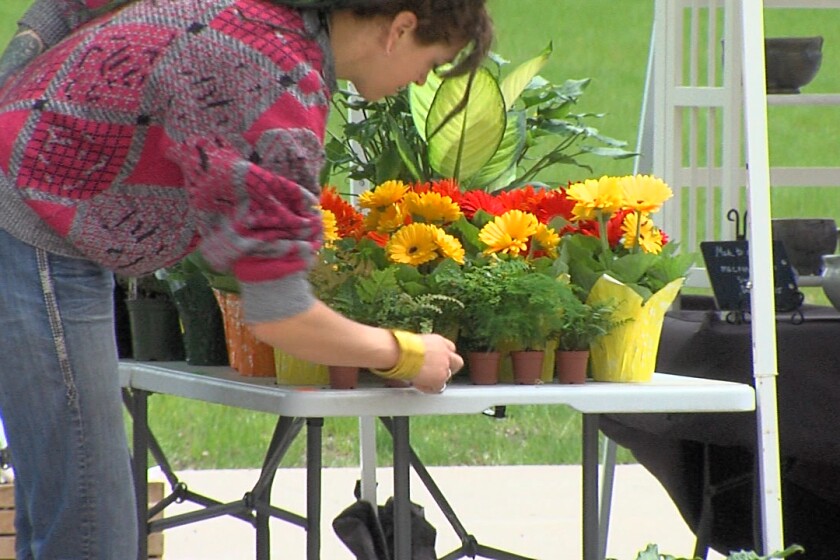 During the pandemic, many picked up new hobbies to fight the boredom. Even though it can be dirty work, maybe a little rough around the hedges for some, gardening gained a lot of interest.
Whether you're looking for fresh herbs, colorful flowers- or just a simple houseplant, local vendors brought out their finest flora and fauna at Wild Terra's third annual plant festival.
For many people in the plant world, gardening is good for the soul
"After a long day of work in a business space, it's nice to come home to have all of this green, that it's very calming and very zen," said Whitney Shoemaker, a volunteer with Plants and Patients, a Fargo nonprofit. Her interest in gardening grew during the pandemic.
"Definitely the last few years, it's gotten a lot bigger, because I've been home more," Shoemaker said.
Baker Garden and Gift Houseplant Manager Audrey Gilbraith attended the event today, offering advice and tips for those honing in on horticulture.
"The world is coming back to life, and everybody else around us is noticing as well,"Gilbraith said. "So this is when people's connection with nature is absolutely at its strongest."
Gilbraith said it's been a big couple of years for plant enthusiasts. With so many people stuck at home, she said lots of customers coming in to the shop during the pandemic were looking to make their houses a little more colorful.
"It's not only environmental, physiological, but it's also cognitive as well," she said. "Plants make people happy. Everybody wants to be around nature. It is the natural way and function of life."
She said maintaining plants, whether they're outdoor or indoor ones, is a great way to stay happy and healthy. She hopes that the increased interest in gardening is here to stay.
"Start asking questions, start looking around outside at every dandelion and blade of grass, and just get interested," she said. "Fuel that curiosity and really play with nature, feel like a child, and just get more plants."