Future of YES alternative education program hangs in the balance
An online petition drive is now underway in an attempt to save Youth Educational Services. For decades, the program has helped hundreds of students in the region.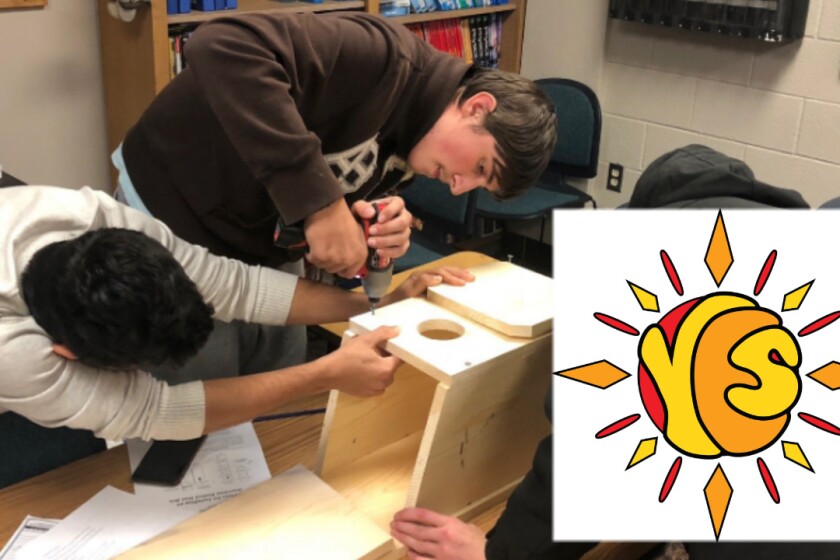 FERGUS FALLS, Minn. — The Lakes Country Service Cooperative Board on Thursday, March 9, will meet and vote on whether to end the Youth Educational Services (YES) program.
The program was designed for students in Clay County and other parts of northwest Minnesota needing an alternative to the typical high school setting.
The board meeting will be held from noon to 2 p.m. Thursday in Fergus Falls , with the future of the program, which has seen a drop in staff and enrollment, up for debate.
YES school officials, which serves Clay County students and others from northwest Minnesota, said a lot of pressures led to the decision, which many former students say is heartbreaking.
"That's the hardest part. Reading it knowing how it changed my life and others I went to school with," said YES graduate Nikki Anderson.
Now a Fargo business owner, Anderson remembers how challenging high school was for her in Moorhead as a teenager.
"It wasn't that I wasn't smart," Anderson said. "It wasn't that I didn't know how to do things. It was that I just couldn't walk through the high school doors," Anderson said.
Her anxiety was so intense she left high school and became a student at the YES program.
"Being able to be accepted by all these people that were there, the teachers were amazing. They showed me confidence that I didn't have," Anderson said.
On Monday, March 6, an online petition to save the YES program was held with former students hoping the board of Lakes Country Service Cooperative will reconsider.
"I didn't stand a chance at a fulfilled life without the staff at YES," one wrote on Facebook.
"I felt like this was literally my last chance to finish school and not be a teen mom dropout," read another post.
"I understand their heartbreak. I mean, we're heartbroken as well. It is not a fun time," said Lakes Country Service Cooperative Executive Director Jeremy Kovash.
Students attending the YES program attend the school at an academic building at Minnesota State University Moorhead.
The cooperative said it is clear the program has made an impact, but it is hard to get teachers. The number of students have dropped to around 40 to 50 per year.
According to the cooperative, there are just more alternatives for kids.
"There are alternative options all over the state of Minnesota for kids in an online environment, and that has drawn away from our enrollment as well," Kovash said.
Anderson can tell you about the impact of YES. It helped her not only graduate from high school, but college, and now has her own successful dog-boarding business.