Moorhead in need of tutors for upcoming school year
Moorhead Area Schools is searching for 18 new tutors before the start of the school year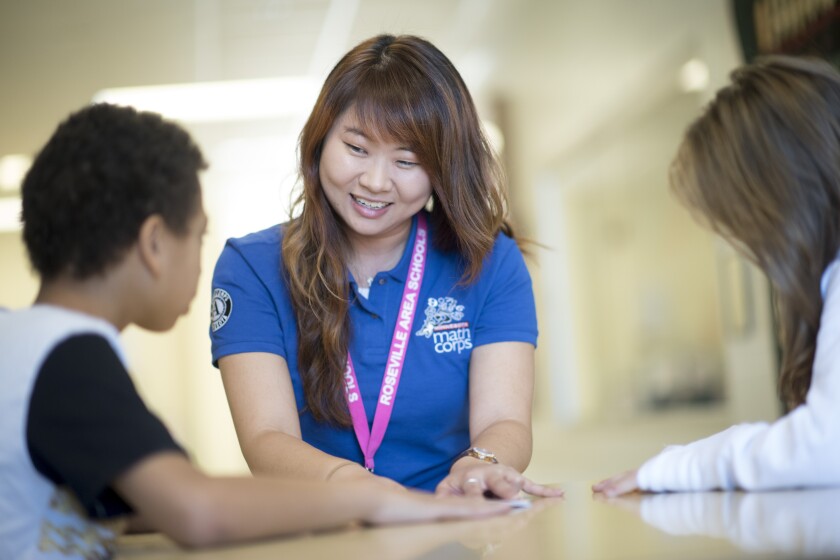 We are part of The Trust Project.
MOORHEAD — Moorhead Area Public Schools has a shortage of tutors for the upcoming 2022-23 school year.
The district is still in need of 18 tutors including 10 for reading, four in math and four tutoring early learning subjects. Anyone 18 years or older with a high school diploma or equivalent, is eligible to apply.
Athena Hartley, program manager of the northwestern region at Minnesota with Ampact, said her organization, which operates the Math and Reading Corps, has tutors of all ages.
"We have a wide age range of the tutors we do have," Hartley said. "The tutors are anywhere from college students, to middle aged thinking about a career change. Even retirees, who retired but still want to give something back to their community."
Tutors are trained at the schools they work at and receive compensation bi-weekly. No teaching experience is required and weekly hours are decided based on personal preference.
In addition, College students are eligible to receive up to $4,500 for tuition and those 55 or older can use the money for college tuition for his or her child or grandchild.
Hartley is no stranger to seeing the need for tutors after four years helping students in the Duluth area, adding it was an eye-opening experience.
"Not only do you get to give back to kids and help them with their reading goals, but you grow as a person too," Hartley said. "You start to learn more about your community's needs and even the children's needs in education."
The White House released a statement on July 5, saying "America's students are on average two to four months behind in reading and math because of the COVID-19 pandemic".
Hartley said tutors across the country are starting to bridge that gap.
"Our programs have already helped more than 300,000 students. Typically within a year, a tutor can get a student on track faster and they end up making more progress on the school year than expected."
The Math and Reading Corps are looking to hire 1,700 tutors this school year in Minnesota alone, and even more in the summer.
"It's amazing how much we tutor students and try to continue it now throughout the summer," Hartley said.
Ampact began in Minnesota and has since expanded to 13 states across the country.
Throughout the process, relationships are often built between students and tutors.
"You tend to build these strong connections with these students," Hartley said. "At the end of your service year, you look forward to coming back and seeing their growth and they look forward to seeing you."
Besides improving their reading or math abilities, students often come out of tutoring feeling accomplished, Hartly said.
"With some reading and math tutoring building their confidence, it does help them emotionally and mentally because they're feeling better with their skills."