Morning headlines: 'Racial taunting' at North Dakota basketball game prompts call for harsher consequences
Follow this Fargo-Moorhead news and weather podcast on Apple, Spotify, and Google Podcasts.
Here is your InForum Minute for Friday, Feb. 3.
JAMESTOWN, N.D. — Four parents have sent the North Dakota High School Activities Association a letter of complaint claiming school administrators are allowing racial slurs and taunting that includes monkey screeches and war cries aimed at students of color during sporting events.
The complaint stemmed from a varsity basketball game between Jamestown High School and Bismarck High School on Tuesday, Jan. 31. Some of the taunts at Tuesday's game can be heard in video clips posted to social media. Full story here.
Neighbors, social media posts by suspect help end 6-hour standoff in south Fargo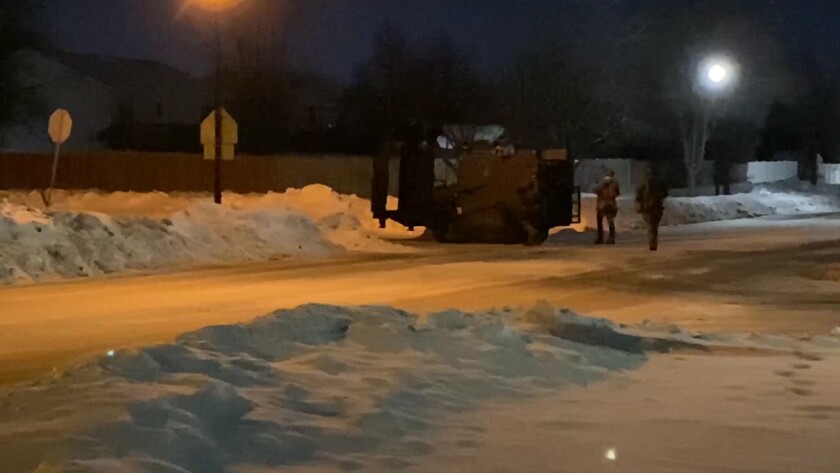 FARGO — Police work, social media and neighbors were all key factors in bringing a six-hour standoff in south Fargo to a peaceful end.
"It was quite a long incident," said Fargo police Sgt. Tyrell Fauske.
Police allege 23-year-old Patrick Opdahl fired three shots into the ceiling of his parent's home, and then pointed a laser at his father's head and neck. The family left, and their son barricaded himself inside for the next six hours. Full story here.
Priest arrested, accused of sexual assault, Jamestown police say
JAMESTOWN — A St. James Basilica priest removed from ministry pending an investigation of inappropriate conduct was arrested Wednesday, Feb. 1, on suspicion of committing sexual exploitation by a therapist in Stutsman County, according to Maj. Justin Blinksy, assistant chief of police with the Jamestown Police Department.
Neil Joseph Pfeifer, 48, was arrested in Rugby, North Dakota, and taken to the Pierce County Correctional Facility, where he awaits formal charges, Blinsky said. Full story here.