ND senators consider bill that would bar China from buying U.S. farmland, ag businesses
The bill comes amid national debate on the country's relationship with China and companies that have ties to China. Locally, conversations about Fufeng Group and its proposed corn milling plant have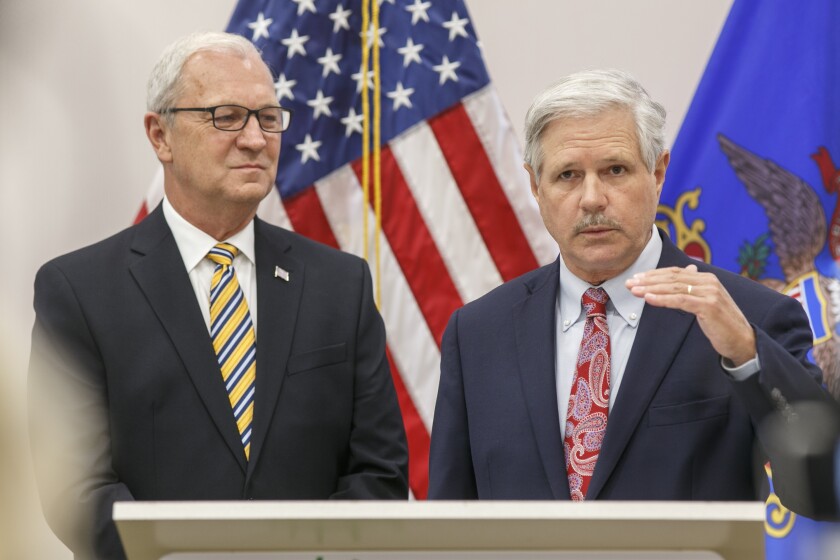 We are part of The Trust Project.
GRAND FORKS — North Dakota's senators are considering a bill introduced by Sen. Mike Rounds that would bar entities linked with China and other countries from buying land or agricultural businesses in the United States.
InForum cartoonist Trygve Olson comments on Sens. John Hoeven's and Kevin Cramer's efforts to stop the Fufeng plant.
The bill comes amid national debate on the country's relationship with China and companies that have ties to China. Locally, conversations about Fufeng Group and its proposed corn milling plant have gotten heated at times, with some expressing concerns about the company's ties to China and others worried about its environmental impact.
U.S. Sen. John Hoeven, R-N.D., said, "this is an important issue that needs attention and as a senior member of the Senate Agriculture Committee, I look forward to working with Senator Mike Rounds on this matter."
"He and I have been colleagues both as governors and in the Senate, and have worked together on many shared efforts over the years," Hoeven said.
U.S. Sen. Kevin Cramer, R-N.D., said in a statement that while he has not visited with Rounds about the bill, he is "interested in the concept."
"Agriculture investments are largely exempt from the Committee on Foreign Investment in the United States authority, but clearly we are at a time when food supply chains are critical to national security and China is very aggressive about dominating critical supply chains," said Cramer.
Earlier this week, Rounds, a Republican from South Dakota, spoke about the bill at DakotaFest, an agriculture event held each year in Mitchell, S.D. He told Forum News Service that the Fufeng land purchase is "a good example of a purchase that should have some real oversight because they're really close to that base. And that base is a very sensitive base — you fly drones out of that."
In a separate news release about the bill, Rounds said he "was alarmed when a Chinese company recently purchased farmland near an Air Force base in North Dakota. This acquisition could threaten our national security by allowing the Chinese Communist Party to closely monitor the operations and communications at a very important military facility."
Grand Forks City Administrator Todd Feland said it's hard to say at this point if the proposed bill would have any effect on the Fufeng deal. He believes the bill seems to be aimed toward foreign entities purchasing land for agricultural purposes and North Dakota already has corporate farming laws in place that deal with this topic.
"I think the state of North Dakota with its current corporate farming statutes are already ahead of federal laws like this," he said, adding it seems other states have had issues with foreign investments and Chinese entities buying up agricultural land in America.
Feland noted the land for the proposed corn milling plant has now been zoned and annexed for industrial use.
State and federal leaders have been pushing for months for a high-level federal review of the project, to which Fufeng has voluntarily agreed to submit.
"Obviously, Fufeng and this particular project has been a symbol of what's going on between our country and China. But again, the company has agreed, as per our development agreement, to submit to CFIUS. They've done that voluntarily," Feland said.
Some feedback from CFIUS and the Treasury department could come by the end of the month, Feland said. According to his understanding, CFIUS will provide an answer on whether they have jurisdiction over the deal. If CFIUS does review the deal, the review itself could take months.