Woman pleads not guilty to roommate's 2007 murder in Minot; defense claims Montana man did it
A district judge in Minot found sufficient probable cause against Nichole Rice and bound her over for arraignment, where she pleaded not guilty to the murder of Anita Knutson.
We are part of The Trust Project.
MINOT, N.D. — A woman accused this year of killing her roommate 15 years ago pleaded not guilty to the crime after a defense attorney tried to make a case that a man caught burglarizing a home about a week later might be the one who did it.
Nichole Erin Rice, 34, appeared Thursday, Sept. 8, in Ward County District Court on a Class AA felony murder charge in connection with the 2007 death of her 18-year-old roommate, Anita Knutson. Rice, whose previous name was Nichole Thomas, was 19 at the time of the murder.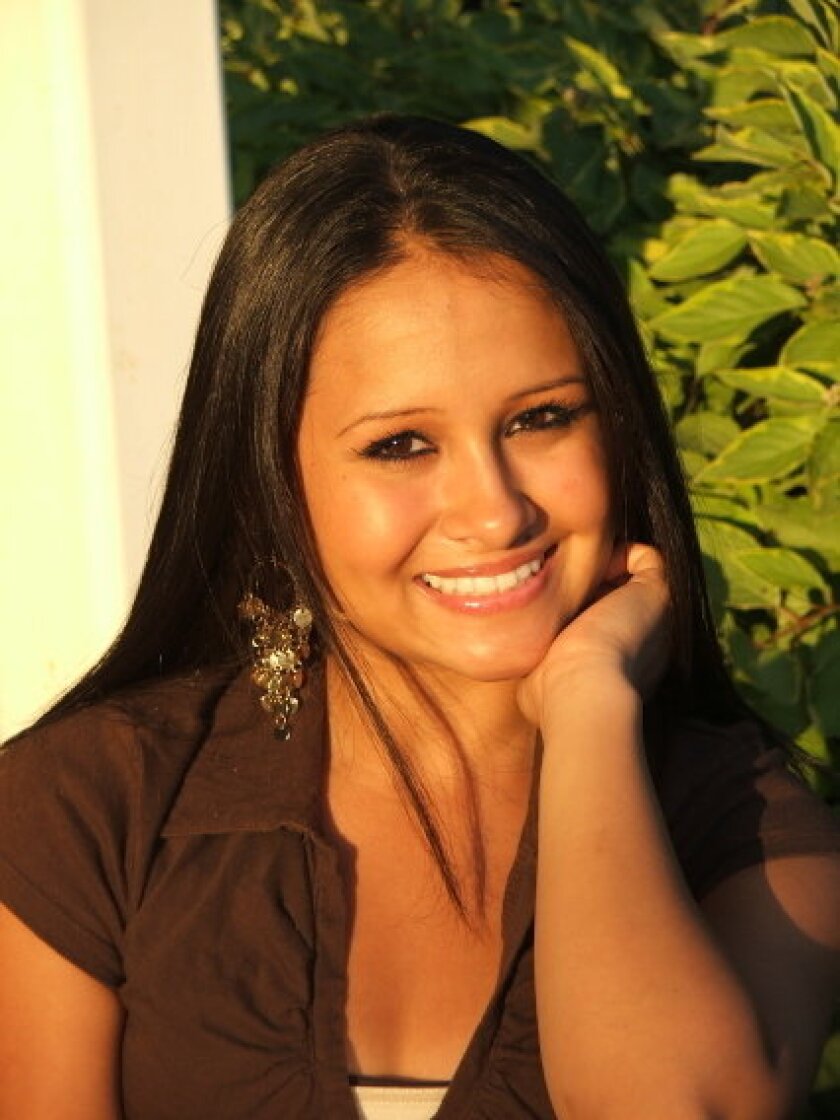 Knutson, a Minot State University student, was found dead on Monday, June 4, 2007, face-down in her bed at her and Rice's northwest Minot apartment. She was wearing only a pink bathrobe and had two stab wounds to the chest that caused her to bleed to death, according to court testimony and a criminal complaint filed against Rice.
A pocket knife with dried blood on it was found near the bedroom window, court documents said. Prosecutors suspect Knutson was killed either June 2 or June 3, 2007, according to the complaint.
During the preliminary hearing Thursday, Judge Richard Hagar heard testimony to determine whether there was evidence that Rice committed the crime.
Ward County Prosecutor Tiffany Sorgen led Minot Police Detective Mikali Talbott through testimony relating to prior investigative reports, interviews and evidence in the case.
No items, including valuables, were missing from the apartment, suggesting theft was not a motive, Talbott said.
He testified there was blood found on Knutson's bedroom window screen that had been cut, presumably after Knutson had been stabbed.
Items underneath the window were not disturbed, suggesting the window was not used to gain entry, but rather the suspect entered through the locked front door, Talbott said.
Other than Knutson, only Rice, a landlord and a maintenance worker would have had a key.
Talbott testified that Knutson had a reputation of being kind, friendly and likable, while Rice was known for being hot-tempered and reactionary.
Friends said= Rice was "super jealous" of Knutson, Talbott said, and would call her derogatory names.
About a month before her death, Knutson had her father install a lock on her bedroom door, saying she "didn't feel safe" without it, Talbott said.
Rice's attorney, Philip Becher, while questioning Talbott, attempted to make a case that a Montana man, who was a person of interest along with Rice and others early on, could have killed Knutson.
Becher said the man was arrested June 11, 2007, in Minot after he entered an apartment and was found hiding with a knife.
He said the man's physical characteristics were similar to a man reportedly seen running in the area of the crime scene on the morning of Sunday, June 3, 2007.
Becher also said ticketing information from Amtrak indicated the man had arrived in Minot from Montana the day before and suggested he could have been present to commit the murder.
Sorgen said Amtrak data likely wasn't reliable at the time, and Talbott said there is video evidence that shows the Montana man arrived in Minot Sunday evening that weekend, not Saturday.
Rice initially maintained she was at her parents' farm near Velva, North Dakota, the weekend of Knutson's murder, but subsequent statements from her and family members over the years were inconsistent, Talbott said.
Rice's story about the last time she saw Knutson also kept changing, he said.
One witness told police Rice was at a bar in Ruso, North Dakota, about 40 miles south of Minot, that Saturday night into Sunday morning, and when she left the bar, Rice said she was going back to her apartment to get some clothes.
In March 2022, Rice's ex-boyfriend told police Rice got "belligerently drunk" in 2008 or 2009 and admitted to killing Knutson, according to court documents.
People at a gathering Rice attended were discussing who killed Knutson, and later that night, as she was getting into bed with her then-boyfriend, she said she "did it," court documents alleged.
In Thursday's hearing, Becher said regarding that particular tip, Rice said someone might blame her for the murder, not that "she did it."
Once the preliminary hearing concluded, Hagar said there was sufficient probable cause against Rice and bound her over to District Court for arraignment. There, Rice pleaded not guilty to the Class AA felony murder charge, and Hagar ordered her back in court on Nov. 16.