Roommate's arrest 15 years after Anita Knutson's killing reopened 'a terrible wound,' friend says
A high school classmate of Anita Knutson remembers her as kind, funny, creative, patient and beautiful.
We are part of The Trust Project.
MINOT, N.D. — When word spread that college student Anita Knutson had been stabbed to death in her apartment here in 2007, friend Erin Haustveit told herself the killer had to have been a stranger.
She couldn't imagine that anyone who knew Knutson would ever want to harm her.
The killing went unsolved for 15 years until this week, when investigators arrested a person who was far from a stranger to Knutson.
Prosecutors charged Nichole Erin Rice, 34, of Minot, Knutson's former roommate, with Class AA felony murder on Thursday, March 17.
If convicted, Rice faces a maximum sentence of life in prison without parole.
Her father, Kevin Thomas, wrote a $120,000 check to bail her out of jail, according to court documents. The Ward County Jail said Rice was released from custody on bond Thursday night.
Haustveit is happy for Knutson's family that an arrest has finally been made, but said the move also puts everyone back in a state of mourning.
"I think this has really reopened a terrible wound," she said.
Knutson's mother, Sharon Knutson, reached by The Forum on Thursday at her home in Butte, North Dakota, had one comment about the arrest before ending the call.
"It's good in one way, but it's making everything come back again," the mother said.
Knutson, then a freshman at Minot State University, was found dead June 4, 2007, face down in her bed in the apartment she shared with Rice.
Knutson's body, covered with a robe, had two stab wounds that caused her to bleed to death, according to a criminal complaint filed against Rice.
Prosecutors suspect she'd been killed one or two days prior.
Her body was discovered by a landlady, who unlocked the apartment door, a maintenance worker and Knutson's father, who'd been concerned that he was unable to reach his daughter over the weekend.
A pocket knife with dried blood on it was found near the bedroom window. Police said a window screen had been cut in a possible attempt to make it appear there was a break-in, the complaint said.
"Whatever happened there obviously was deeply personal," Haustveit said.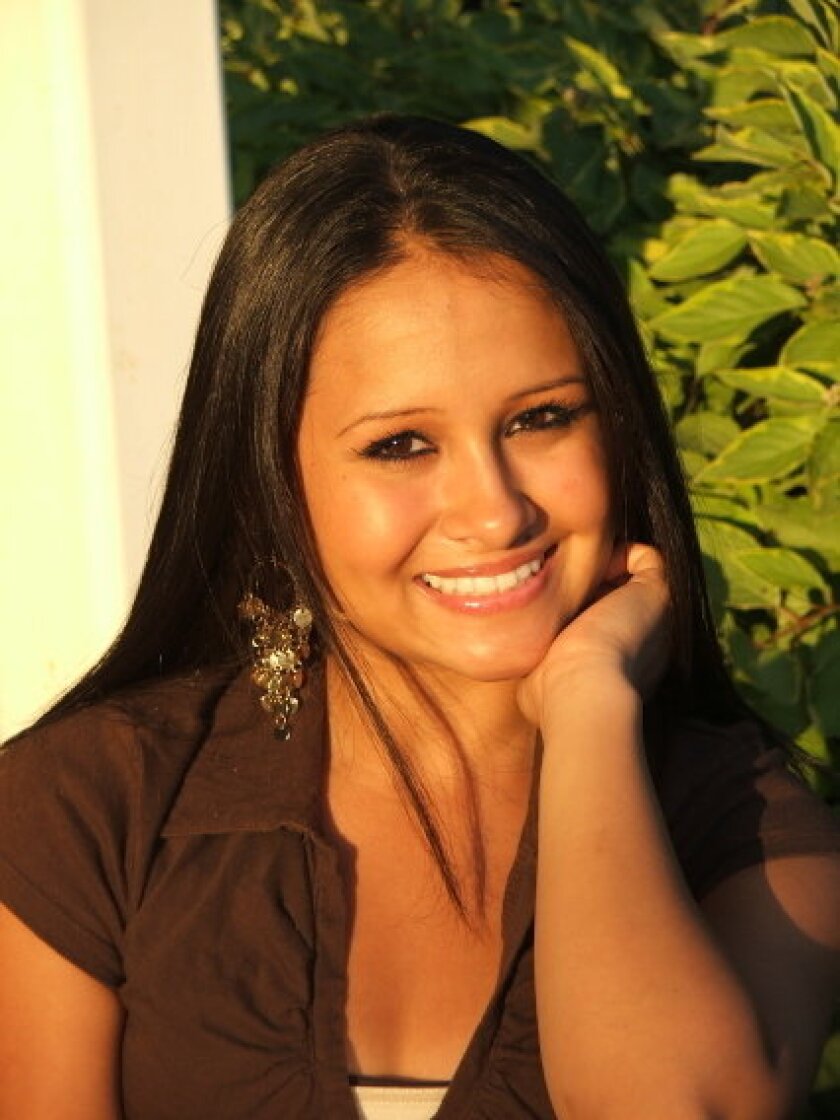 Minot Police Chief John Klug said Rice was never ruled out as a suspect and remained a person of interest, but they previously didn't have enough evidence to arrest her.
However, earlier this month, Rice's ex-boyfriend told police Rice got "belligerently drunk" in 2008 or 2009 and said she killed Knutson, according to court documents.
Rice, whose name was Nichole Thomas at the time, told police she'd been with her parents at their home in Velva, North Dakota, over the weekend when Knutson was killed.
Statements from her and family members were inconsistent, the complaint said.
One witness told police Rice was at a bar in Ruso, North Dakota, about 40 miles south of Minot, that weekend, and that Rice left at one point to get clothes back at her apartment, the complaint said.
Rice was 19 at the time of the death, while Knutson was 18.
Haustveit knew both women well, growing up in the small town of Velva, 20 miles southeast of Minot.
She attended kindergarten through grade 12 with Rice, and high school with Knutson, whose family had moved to North Dakota from California.
Nichole Rice faces a maximum penalty of life in prison without parole if convicted of killing Anita Knutson in 2007.
Nichole Rice is in custody at the Ward County Jail after police said they believed she killed Anita Knutson in 2007.
Investigators continue to monitor advances in DNA technology — including the expansion of DNA databases — in the hopes of revealed answers. Yet by all accounts, the case has gone cold, leaving Anita Knutson's family and friends in a perpetual state of disbelief and uncertainty.
Haustveit describes Knutson as being kind, funny, creative, patient and beautiful.
"She was one of my best friends, without a doubt. We had a really good friend group. Our class was really close, but that's kind of what it's like in a small town.
The friendship continued after both went off to college — Haustveit in Bismarck and Knutson in Minot.
Haustveit said she was aware that Knutson and Rice had disagreements and other moments of tension as roommates, and as such, it would be easy to point the finger at Rice.
Still, "the better part of me wanted to think she wouldn't have been capable," Haustveit said.
Now, knowing that Rice is charged makes it even worse. "This is just a different type of invasive feeling, I think is the best way to say it," Haustveit said.
Haustveit remembers Rice's reactions after the killing as being odd, though she didn't specify. "Something just didn't seem right and a lot of people were picking up on it," she said.
Most of the young women in their friend group separated themselves from Rice afterward.
"It was just … it was hard and it was awkward," Haustveit said.
Haustveit, 34, who lives in Detroit Lakes, Minnesota, and has a family of her own, said the number of people whose lives were affected by the killing has now grown exponentially.
"We've got this whole new generation of kids and families and people who are gonna feel that same amount of hurt and that same amount of grief, even as we're trying to heal," she said.
The challenge now, she said, is to find a new path forward as a community.
Haustveit credits Knutson's family, sister Anna in particular, for keeping her story at the forefront over all these years.
Months before her arrest, Rice got married in December 2021, according to her social media accounts which have now been disabled. She also has a daughter.
A message left for Rice's attorney, Philip Becher, was not returned Thursday. Reached by phone, Rice's father declined to comment.