Surveillance images released of Dilworth liquor store armed robbery suspect
DILWORTH — Authorities are following up on video and witness leads following a report of a robbery at a Dilworth liquor store Monday night, Nov. 11.
The Red River Regional Dispatch Center confirmed it received a call about an armed robbery on the 100 block of Center Avenue West at 9:44 p.m.
The robbery happened at Trax Liquors at 109 Center Ave. W., in Dilworth.
According to a Facebook post by the Dilworth Police Department, the suspect is a black male who left the store northbound behind the building, where they believe there may have been a vehicle waiting for him. Officers say the suspect fled with an undisclosed amount of cash. Police then used a K-9, but the dog was unable to get a track on the suspect.
The post indicates that video footage and witnesses in the area have provided authorities with several leads.
Check back for updates on this developing story.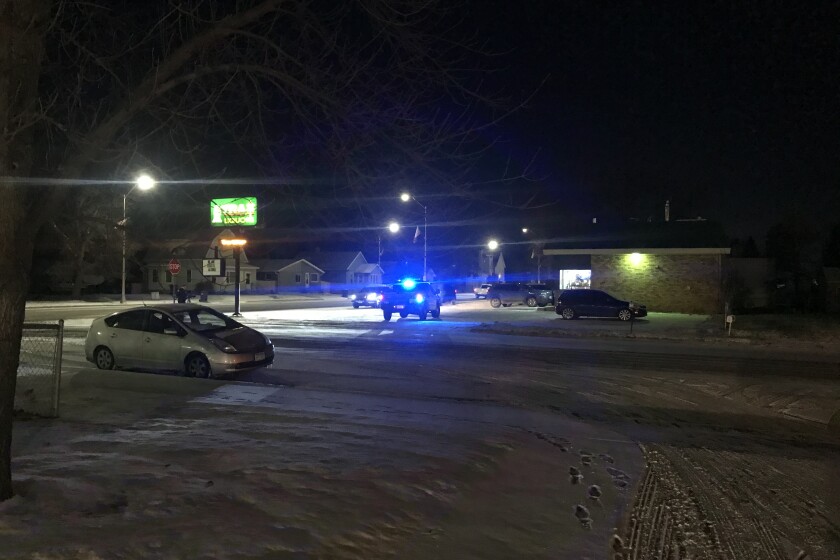 4
/
4:
Authorities investigating the scene of a reported robbery at Trax Liquors in Dilworth. Nick Broadway / WDAY