Some West Fargo city department heads got large raises in short span
Some heads of West Fargo city departments have seen their salaries increase over 50% in the last six years.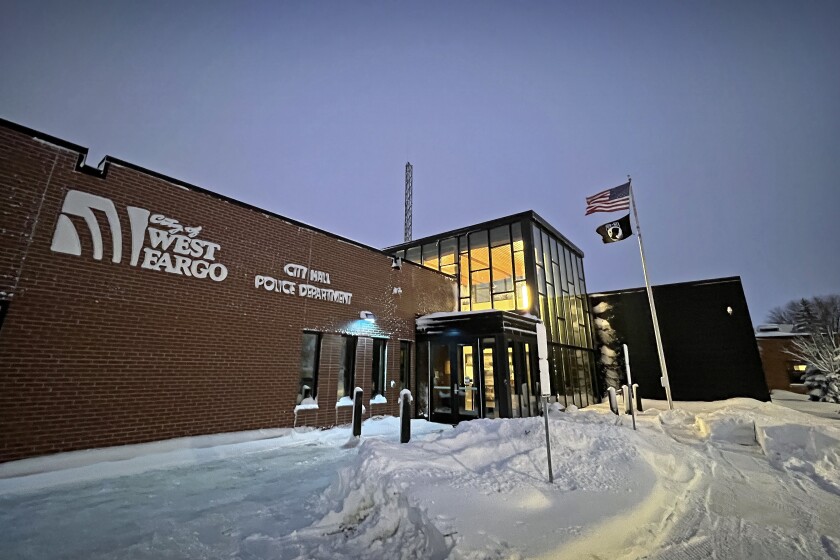 WEST FARGO — Thanks to a combination of cost-of-living raises and annual pay increases, some West Fargo city department heads saw their salaries increase by 50% or more since 2017.
Last fall, West Fargo city commissioners approved a 4% cost-of-living raise for all city employees for 2023. Meanwhile, the city's step-and-grade program offers employees a raise every year on Jan. 1, up to 11 steps, Human Resources Director Jenna Wilm said. If an employee is promoted and moves up a grade, they begin the step process again.
The city does not give employees raises based on performance. "We can't recognize performance in a monetary way, so the steps help give them recognition," Wilm said.
Earlier this month, the West Fargo City Commission asked staff to draft a policy to re-instate annual performance reviews for all employees, which has not been done since around 2018, shortly after the city moved to the step-and-grade system of pay evaluation.
The city moved to that system after the City Commission approved a salary study in late 2016, which was performed by MRA, a human resources company with offices in Minnesota, Illinois and Wisconsin.
The step-and-grade system allows the city's human resources department to base salaries upon the classification of job descriptions. A change in classification can result in a step increase or raise in pay and does not need City Commission approval.
For some city department heads, those steps and raises have added up to large salary increases over a short period of time. Using salary data from 2017, 2022 and 2023, The Forum analyzed how much some West Fargo city department leaders' salaries have risen during that time.
In 2023, recently resigned West Fargo City Administrator Tina Fisk's salary increased 8.5%, from $177,198 in 2022 to $192,299 in 2023. This year, Fisk was making about 60% more in salary than she was in 2017, when her salary was $119,974.
An assistant city administrator position was created in early 2021 and was first filled by longtime city planner Tim Solberg with a salary of $158,524. Solberg was succeeded by City Engineer Dustin Scott, who this year is earning a salary of $178,604.
Shortly before the 2016 salary study, the West Fargo City Commission decided to hire the city's first communications specialist and replace the former human resources head with a human resources generalist. The city hired Melissa Richard as the communications specialist for a 2017 salary of $51,848 and Wilm as the human resources generalist for a salary of $78,894.
Richard and Wilm were later promoted to directors of their respective departments.
From 2017 to 2022, Richard's salary increased by 106%. Richard's 2022 salary of $106,810 increased 8% to $116,132 in 2023. The communications department now has three staff members, including Richard and two communications specialists.
From 2017 to 2022, Wilm's salary increased about 60%. Her 2022 salary of $125,841 increased 8% to $136,328 in 2023. Wilm supervises one employee.
Not all West Fargo city positions have remained designated as a director position or gone up in salary over the past five years. For example, Jim Larson served as the finance director in 2022 and earned $152,897. However, Judith Afdahl was slated to earn a 2023 salary of $123,677 in the same position, a decrease of 19%.
Afdahl plans to leave the city next week after less than a year in the position.
The economic development director position is paid partly with economic development sales tax funds and not the general fund like other salaries. Economic development manager Casey Sanders-Berglund had a 2022 salary of $83,247 and will make a salary of $90,906 in 2023, an increase of 9%.
The economic development position was reclassified from a director role to a manager role in 2022 as the planning and zoning department took over some of the administrative functions of that position, Wilm said.
Last fall, West Fargo City Commissioner Mark Simmons requested the city conduct another salary study by MRA, this time paid for by city reserves rather than from the general fund.
"We're not looking to change the way our structure is set up," Wilm said. "This is strictly more as a market data study. It's been a few years. There might be a really strong need for a position in an industry so the market in that industry has gone up or gone down."
She said any changes to the salary ranges following the 2023 pay study would have to be approved by elected city commissioners.