Water rate rising for West Fargo
Fargo and the Cass Rural Water District, which supply water to West Fargo, are increasing their rates by 40 cents per 1,000 gallons.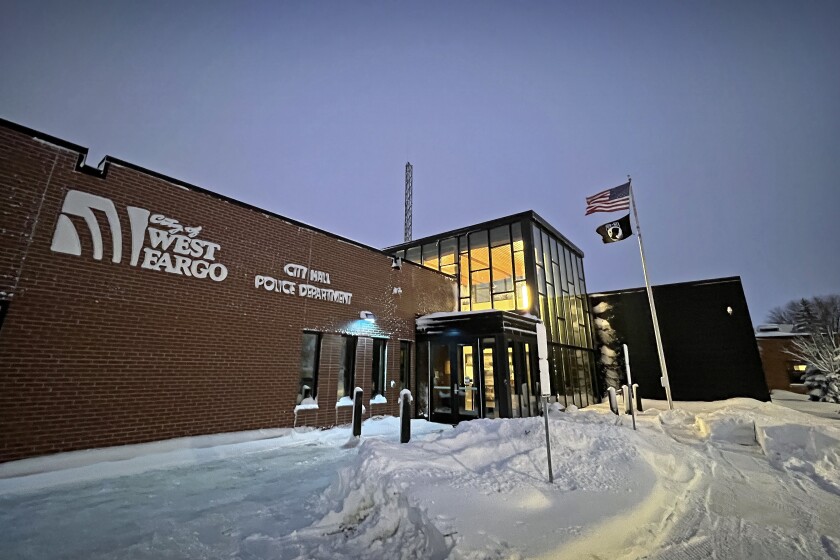 WEST FARGO — While some West Fargo City Commissioners said a water rate hike was necessary because it was set by Fargo and the Cass Rural Water District — who now provide water to West Fargo — other commissioners questioned if the increase could be absorbed by the city instead, at least temporarily.
The increase was initially listed under the consent agenda for the West Fargo City Commission's Monday, Feb. 6, meeting. Consent agenda items are voted on by the commission without discussion. However, Mayor Bernie Dardis requested the resolution be placed on the meeting's regular agenda so that "the public understands" the source of the increase.
Dardis said West Fargo's contracts with Fargo and Cass Rural Water included a rate increase of 40 cents per 1,000 gallons, an increase that was previously approved the commission.
Fargo's water rate is currently $7 per 1,000 gallons, and Cass Rural Water users pay $5 per 1,000 gallons. Both rates are slated to increase by 40 cents.
An equivalent West Fargo rate increase was approved by a 4-1 vote, with Commissioner Roben Anderson voting against it. The new rates will be seen by residents in their February bills, which will be due March 15.
Other commissioners asked if there is a way the city could foot the bill. The commission recently approved a request by the Public Works Department to hire a consultant to study garbage and recycling rates in the city, which could potentially result in a request for taxpayers to pay more for those services, too.
Commissioner Mandy George said the city generally builds in a markup of its water rates, meaning the city charges property owners a slightly higher amount than it pays for its water. She asked if that could help cover the increase on behalf of the city for a short time.
Public Works Director Matt Andvik said money generated by the markup is used for the water reserve funds which help cover the cost of infrastructure maintenance and, if necessary, a disaster or broken main line.
"We're just passing that 40 cents on, we're not inflating it," he said. "That extra 40 cents is just to meet what Fargo is charging us."
Andvik said West Fargo uses between 80 million and 150 million gallons of water from Fargo per month. If the increase was not passed on to the user, the city would pay about $32,000 to $60,000 per month to offset the cost.
Readers can reach West Fargo editor Wendy Reuer at wreuer@forumcomm.com or 701-241-5530 . Follow her on Twitter @ForumWendy .