5 things to know today: Treatment funds, COVID-19 waivers, Prosecutor fired, Birx visit, Film festival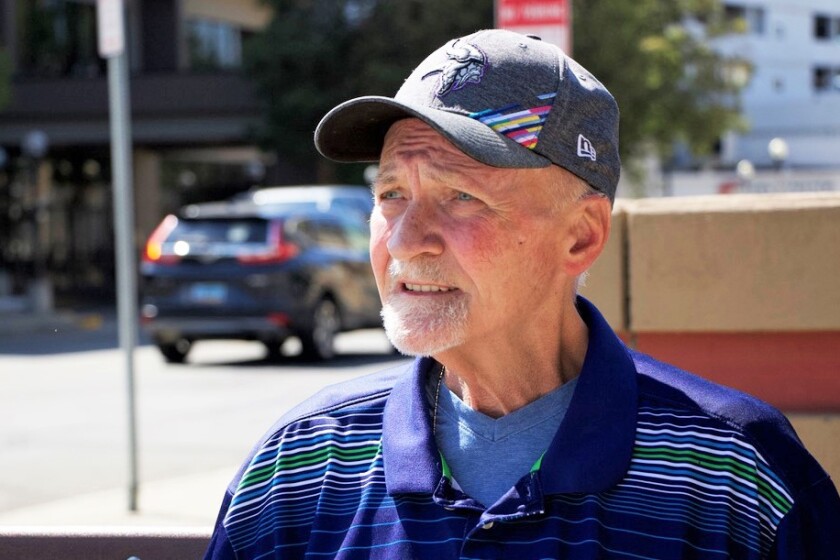 1. Funds run dry for North Dakota addiction treatment program — counselors say lives are at stake
The payment program, called the substance use disorder voucher program, has provided treatment for 4,200 people struggling to recover from addictions since it started in September 2016.
But money for the program is unexpectedly running out, so the North Dakota Department of Human Services was forced to freeze the program, barring new clients from enrolling — cutting off access to a program that addiction treatment advocates say is a lifeline for people who otherwise end up, untreated, cycling through hospital emergency rooms and jails, at much greater cost.
"They're going to end up in our jails and emergency rooms — or they're going to die," Tonya Sorenson, a licensed addiction counselor and clinical supervisor at First Step Recovery in Fargo said of those who will lack treatment because the program is closed to new clients. "That's the reality of what we're dealing with. We see our clients in the paper, in the obituaries."
Read more from The Forum's Patrick Springer
2. Local private school returning to in-person classes asks parents to sign COVID-19 waivers
While public schools in the metro area are starting the fall with hybrid models, local private schools are heading back to in-person classes, and one school is asking parents to sign a liability waiver related to COVID-19.
Park Christian School reopens Monday, Aug. 31, with full-time in-person classes, and school officials sent a letter to parents on Aug. 17 that included the liability waiver for them to sign.
"We have put in place preventative measures to reduce the spread of COVID-19, but we cannot guarantee that you or your family members will not become infected with COVID-19," the waiver states. "On behalf of yourself and your children, you hereby release, covenant not to sue, discharge, and hold harmless Park Christian School, its employees, agents, and representatives, of and from all liabilities, claims, actions, damages, costs or expenses of any kind arising out of or relating to your participation in our programs, services or activities."
Read more from The Forum's C.S. Hagen
3. Ex-prosecutor says friendship with murder case witness may have played a role in her firing
A former prosecutor says she disclosed her friendship with a witness in a Fargo murder case before she was fired this month.
Her boss, Cass County State's Attorney Birch Burdick, is saying little about why the prosecutor, Leah Viste, was let go. Viste had more than two decades of experience, including prosecuting a high-profile case involving the killing of a pregnant woman whose baby was taken from her womb.
The state's attorney's office terminated Viste's employment on Aug. 4, according to a letter obtained by The Forum through a public records request. The letter does not say why Viste was fired.
Viste told The Forum Friday, Aug. 28, her friendship with a witness who could testify against Sheldon George Davis, 45, may have played a role in her firing. Davis, who is accused of killing 52-year-old Denise Anderson in his Fargo apartment before starting it on fire in August 2019, has claimed that Viste dated the witness.
Read more from The Forum's April Baumgarten
4. White House coronavirus response coordinator to visit Fargo Saturday as state's case load ticks up
Dr. Deborah Birx, who works as the coronavirus response coordinator under Vice President Mike Pence, is set to visit Fargo Saturday, Aug. 29.
According to a press release from the White House, Birx will be meeting with Gov. Doug Burgum and community and state health officials for a roundtable discussion.
"We're grateful for the opportunity to welcome Dr. Birx to North Dakota and for her continued partnership and guidance in our efforts to fight COVID-19 and save lives and livelihoods," Burgum said in a statement.
Read more from The Forum's Paula Quam
5. Dynamic duo wins directing award at Fargo Film Festival
Making an independent movie can be a struggle as budget constraints force the filmmakers to be resourceful.
Few people know that as well as Hannah Leder and Alexandra Kotcheff. The writer/director/actors served as the only on-set crew for their dark comedy, "The Planters."
The hard work paid off. The pair earned an award for best directors and an honorable mention for narrative feature from Fargo Film Festival judges. They were set to accept their awards in person and screen the film in March, but concerns over COVID-19 caused organizers to shelve the festival.
A smaller, online version of the festival is underway this week, and "The Planters" again is one of the featured titles. Due to a distribution issue, "The Planters" is only available Friday, Aug. 28, and Saturday, Aug. 29, and only to viewers in North Dakota and Minnesota.