5 things to know today: Ward system, Common ground, Financial woes, Hometown hero, Cold case
A select rundown of stories found on InForum.
1. Fargo city commissioner to propose ward system, adding seats to commission
A Fargo city commissioner is looking to change the structure of the commission and bring the option to voters during the next election cycle.
During the City Commission's Monday, July 12, meeting, Commissioner Tony Gehrig is expected to propose three questions be added to the 2022 election ballot.
According to the meeting agenda, Gehrig will propose asking voters to decide on instating a ward system, increasing the number of commissioners and either keeping or removing term limits.
Watch the story from WDAY's Tanner Robinson
2. Wind and coal seek common ground under North Dakota county's wind moratorium
A year of tension between North Dakota wind and coal power found brief reprieve this week as leaders in one coal country county laid out plans to bring the two sides together to hash out their differences over local wind development provisions.
Mercer County, one of three counties responsible for the bulk of North Dakota's coal production, is currently under a wind moratorium barring the construction of new wind turbines in the area — a measure the county adopted a year ago in response to the announcement that the state's largest coal plant, Coal Creek Station, was scheduled to close and see much of its generation replaced by wind farms.
Read more from the Forum's Adam Willis
3. COVID-19 detonates long-standing financial woes for nursing homes
Nursing homes across the Upper Midwest are in peril.
The COVID-19 pandemic tore through many nursing homes in the region, killing vulnerable elder residents, despite intense efforts to keep them safe.
An overwhelming majority of the nursing home residents who remain are now vaccinated against the virus. So while COVID-19 is no longer the concern it once was, the pandemic's toll is far from over.
Read more from Forum News Service's Jeremy Fugleberg
4. North Dakota native helps pave the way back to the moon and, someday, to Mars
Growing up on a farm near here, Wayne Jermstad was always more captivated by space than by the prairie.
Jermstad, 53, was too young to remember the first moon landing in 1969 because he was just a toddler, but subsequent Apollo missions quickly became etched in his mind.
He recalled watching late-night television broadcasts of the missions with his parents.
"It just had an impact on me. It was something that, right away, I wanted to be part of," he said.
Jermstad has become a part of it and then some.
Read more The Forum's Robin Huebner
5. Killed in their pajamas: Listen to the story of Wade and Ellen Zick, murdered 45 years ago this weekend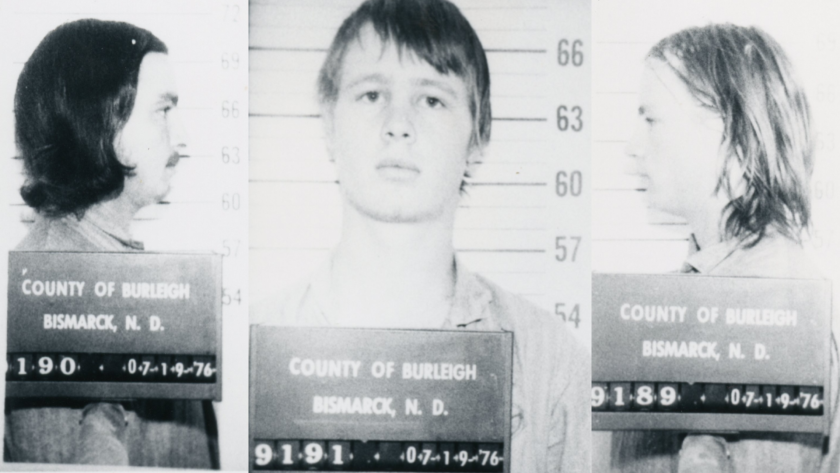 Everybody in town knew Wade Zick, bank manager and choir director at Zion Lutheran church. They knew his wife Ellen, too.
The couple were a fixture in the community and very involved in church affairs. When the Zicks failed to show up to church on July 11, 1976, it became clear that something was not right in the the little town of Zeeland.