NEW DETAILS: Police say pickup towing Porsche seen near crime scene
UPDATED 5:52 p.m.
UPDATED 5:52 p.m.
FARGO - A lead in the Monday killing of Philip Mario Gattuso prompted police late this afternoon to renew its request in finding the 49-year-old Fargo man's missing Porsche.
Police said a pickup pulling a flatbed trailer, with a silver Porsche Boxster, was seen leaving the area of 26th Avenue South and University Drive about 11:30 a.m. Monday, according to a news release.
The revelation by police puts the pickup truck - believed to be a black or dark-colored late 90's Chevy or GMC with a vinyl box cover - in the vicinity of Gattuso's home. He lived at 2536 S. University Dr.
In addition, Fargo police said the autopsy on Gattuso was completed today and preliminary results confirmed he died as a result of a head injury.
Police refuse to release any other details of the autopsy or how Gattuso might have died.
Anyone with information about Gattuso's whereabouts Monday, his missing Porsche or the pickup and trailer, are asked to call the Fargo Police Department at 241-1405.
Earlier in the day, police said they had received some calls about a missing Porsche linked to a homicide investigation, but the tips didn't pan out, Chief Keith Ternes said.
Gattuso, a periodontist, was found dead in his south Fargo condo Monday night.
Investigators this morning were still collecting and processing evidence from the crime scene at Gattuso's home, he said.
Gattuso's silver convertible was licensed with personalized North Dakota plates 2KRYSIS.
Read more Thursday in The Forum.
1
/
2:
In this submitted photo, Philip Gattuso, second from the left, is pictured with loved ones, including his daughter, Kennedy, second from right.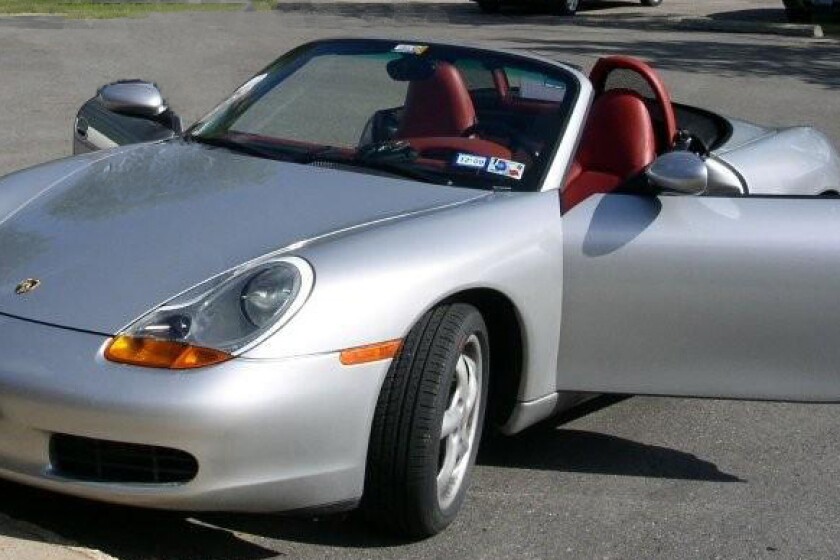 2
/
2:
A picture, given to the media by Fargo police, of Philip Gattuso's missing 1999 Porsche Boxster.