The benefits of having memory problems diagnosed by a specialist
"Minding Our Elders" columnist Carol Bradley Bursack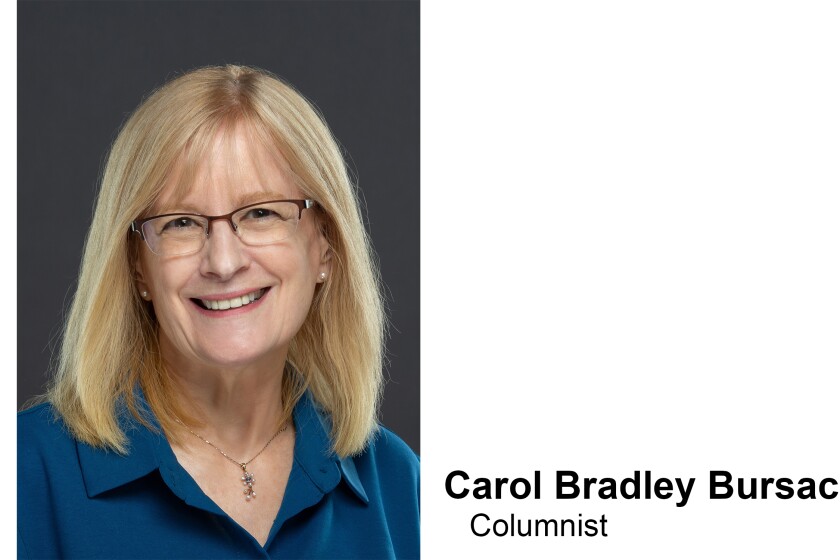 Dear Carol: My husband is only 63 but he's been having memory problems that his doctor thinks are caused by mild cognitive impairment. His dad, his grandma and an aunt all had dementia. The other change is that he's always been mild-mannered, but now he's impatient and critical. His doctor says that since there's no cure for dementia we should just wait and watch, but I'm not so sure. What are your thoughts about early testing for someone like him? — PG.
Dear PG: While mild cognitive impairment (MCI) doesn't always progress to Alzheimer's disease, it frequently does. With your husband's family history as well as his relatively young age, it seems that the risk of progression could be quite high.
Regarding his being impatient and critical, this could be progressing dementia symptoms, but it's also possible that it comes from a natural fear concerning his future, especially since he's witnessed so much dementia. Either way, it's affecting your family's quality of life so that needs to be addressed.
This doctor may have been fine for your husband's past health needs, but it doesn't sound as if he's interested in even causally looking for physical causes, let alone doing in-depth screening.
Dr. Leslie Kernisan is a geriatrician with a free website offering information that could prove useful as you decide if your husband's doctor is the right one for him. Her article, Cognitive Impairment in Aging: 10 Common Causes & 10 Things the Doctor Should Check, available on https://betterhealthwhileaging.net , could be especially valuable in situations like yours. (I moderate a caregiver support group for Dr. Kernisan).
No matter what else is done, your husband's physical health and medications should be thoroughly evaluated. He may have to find a different physician to get this accomplished. If physical illnesses and medication side effects are eliminated as a cause, then consider having him see a memory specialist or a neurologist.
There are benefits to being diagnosed early. First, of course, an early diagnosis provides you, as a couple, with time to do more or perhaps different planning for your future. This would include powers of attorney for health and finances.
Early diagnosis could also give your husband a chance to join a study if he is so inclined. There are many Alzheimer's and dementia treatments being evaluated, and several of them are looking for volunteers.
Also, while available medications are not cures, there are some that can help people in the early stages in a way that might slow the appearance of some symptoms. They don't work for everyone and some people have negative side effects, but they might be worth a try.
Another important reason for testing, particularly at your husband's age, is that some current medications are contraindicated for certain types of dementia.
To recap, it's possible that your husband is taking medications that are making him more forgetful since many people his age are. Eliminate those and he may be fine. If that's not the case, then talk seriously with him about an in-depth evaluation.
Carol Bradley Bursack is a veteran caregiver and an established columnist. She is also a blogger, and the author of "Minding Our Elders: Caregivers Share Their Personal Stories." Bradley Bursack hosts a website supporting caregivers and elders at www.mindingourelders.com. She can be reached through the contact form on her website.