Who was Marilyn Monroe?
Exhibit attempts to reveal legend's true essence through works of art When Time magazine listed it's 100 most influential people of the 20th century, it included actress Marilyn Monroe in the company of saints, philosophers and scientists, such a...
Exhibit attempts to reveal legend's true essence through works of art
When Time magazine listed it's 100 most influential people of the 20th century, it included actress Marilyn Monroe in the company of saints, philosophers and scientists, such as Mother Teresa, Martin Luther King Jr. and Albert Einstein.
The validity of such lists may be debated, but Monroe's inclusion does speak to the legendary status achieved by her, perhaps still the ultimate icon of Hollywood sexuality. Her mythology is impressive.
"Marilyn Monroe: Life As a Legend," which is at the Winnipeg Art Gallery through June 7, is a testimony to that legacy. The exhibit is comprised of more than 200 pieces and includes a number of screenprints, photographs by Richard Avedon, Henri Cartier-Bresson and Douglas Kirkland, mixed-media sculpture, oil-on-canvas works and more.
As to the enduring appeal of Monroe, who died in 1962, WAG Chief Currator Helen Delacretaz say it's "definitely Marilyn (herself), but it has to be placed in the context of her life. Her life reads like a really good movie script."
And what a script: Her mother was institutionalized as a result of psychological illness, and Monroe lived as an orphan and foster child for much of her early life. She married at age 16 when faced with the prospect of having to return to an orphanage. A photographer discovered her while she was working in an airplane munitions factory. She became a model and movie star.
She married and divorced Yankee baseball Hall of Famer Joe DiMaggio and then playwright Arthur Miller. Finally, she was found dead on Aug. 5, 1962, and to this day there's still debate about whether it was an accident, suicide or murder.
That early - she was 36 - and mysterious death cemented Monroe's legend.
There is "so much controversy even around her death," says Delacretaz. "On the death report it doesn't say suicide or homicide because no one knows for sure."
Angela Failler, assistant professor of sociology and women's and gender studies at the University of Winnipeg, believes that during Monroe's lifetime "her appeal hinged around a notion of her 'rags to riches' success story, and the fact that she appeared to embody cultural ideals with respect to femininity."
But Failler, who has led cultural studies tours of the exhibit, believes Monroe's appeal has shifted since the star died and became "a tragic heroine of sorts."
"(Feminist) Gloria Steinem observed that since the second wave of feminism, accounts of Marilyn have appealed to our rescue fantasies; that is, given what we know about (Monroe's) fate and how, arguably, it was contributed to by the exploitation and abuse she experienced living and working in a masculinist culture, she comes to represent something that we know about injustices that women face - having to bear the often brutal excesses of patriarchal, capitalist societies," Failler said via e-mail.
Monroe's essence has been a draw for a number of artists, as exemplified by the exhibit the WAG is hosting.
James O'Rourke, executive director of the Rourke Art Museum in Moorhead, says that's "because she's legendary, because everyone has some kind of feeling about her."
He also points to Monroe's mystery and, of course, her physical beauty.
But in examining Monroe's story, there's more than beauty and mystery. Monroe can also be seen as emblematic of the commodifying of an individual.
North Dakota State University assistant professor of art history Kris Groberg says artist Andy Warhol's famous, colorful images of Monroe "are sarcastic, ironic comments on how commodified she was. I mean, he loved her whole essence, but he wanted to show the world that, 'Look, this is what we did to her.' "
Groberg believes that Monroe's appeal goes beyond commodification, beauty, victimization and talent, and she sees in Monroe a sense of purity that has appealed to artists.
Whether in a Playboy magazine, glamour shots or movie stills, "she still comes across as this playful, pure, childlike person, and I think people react to that," Groberg says.
But while she was a huge star for her generation, Minnesota State University Moorhead professor of philosophy Theodore Gracyk says, "I believe Marilyn Monroe has no appeal to anyone under 30 as far as I can tell."
"I regularly, every year, I teach this stuff, I discuss the relationship between art and popular culture at length. She never comes up with the students," says Gracyk, who has published three books on pop culture. "Led Zeppelin's more relevant to them than Marilyn Monroe."
"I would disagree (judging) from the demographic that we're getting," Delacretaz says of the Winnipeg Art Museum's audience. "I see a lot of young people upstairs."
Failler also disagrees, saying, "I've had many students come out to my tours of the exhibit."
Regardless of how today's youth feel about Monroe, her legacy is sure to maintain its appeal through exhibits like this one, which runs through June 7.
Readers can reach Forum reporter Shane Mercer at (701) 451-5734
1
/
2:
This Willy Rizzo photo of Marilyn Monroe is part of the Winnipeg Art Gallery's exhibit on the legendary actress. Special to The Forum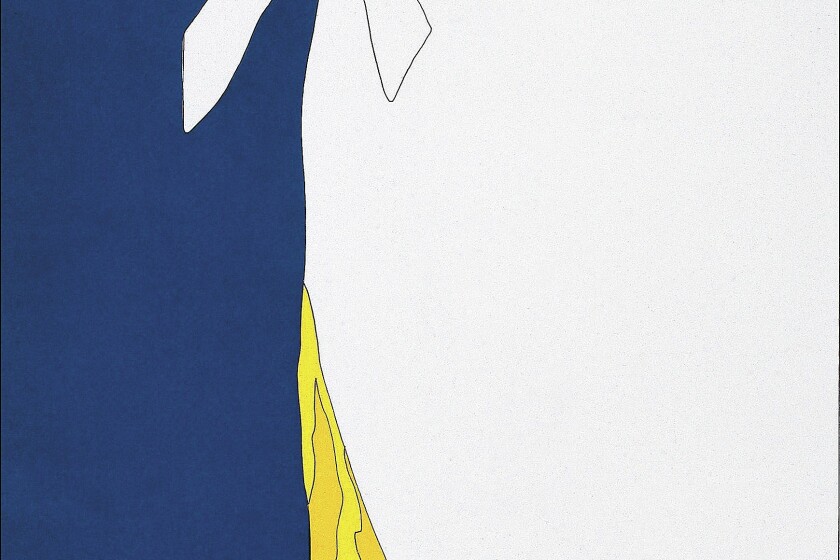 2
/
2:
"Look," 1973, by Werner Berges is omposed of folie and rapido on cardboard. Special to The Forum