Bender: 2022 predictions from Nostratonus
"I, Nostratonus, the all-seeing wisenheimer knower of things, will once again gaze deep into my crystal shot glass and unerringly predict what will transpire in 2022. Spoiler alert."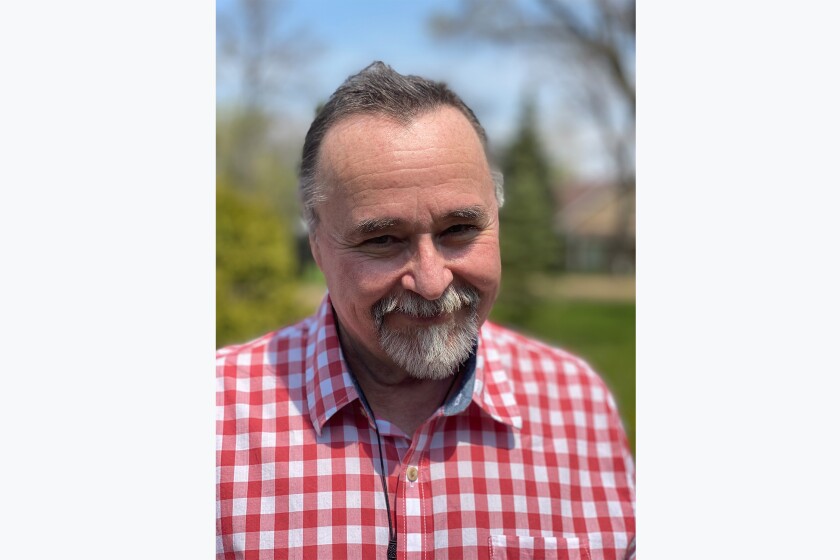 We are part of The Trust Project.
Well, we've arrived at that time of the year when most pundits attempt to analyze what the heck happened in 2021. Screw that. I, Nostratonus, the all-seeing wisenheimer knower of things, will once again gaze deep into my crystal shot glass and unerringly predict what will transpire in 2022.
Spoiler alert.

On Jan. 6, dedicated Trumpers commemorate the event by storming Stormy Daniels.
High gas prices continue to plague motorists. (Thanks, Biden.) But prices later plummet to 10-year lows, decimating North Dakota's oil industry. (Thanks again, Biden.)
A quantum physics breakthrough involving a flux capacitor and Jim Beam proves once and for all that John Hoeven is just a figment of our collective imaginations. Alas, Kevin Cramer is real.
Marjorie Taylor Greene is indicted for shooting Dancer, Prancer, Vixen, and 37 elves because "they seemed kinda gay."
In preparation for the 2024 election, Democratic strategists convince Biden to change his name to Brandon.
In a related story, Republican paranoia is justified when they awaken on April 20 to find that President Brandon has confiscated their guns, red meat, pickups, and overpriced pillows.
Pete Davidson dates Taylor Swift, ghosts her, then pens a hit song entitled, "She Snores Like a Water Buffalo."
Unvaccinated Republicans continue to own the libs by dying in record numbers.
Baker Mayfield sets a new Browns record by completing four consecutive passes to the line judge.
The collapse of the digital currency BitScam crashes Wall Street. Fox News' Maria Bartiromo endorses tulip bulb investments as the next sure-fire thing.
Alec Baldwin shoots a man in Reno just to watch him die.
Republican commentators are silenced when the iron hand of the liberal media bans the use of words and phrases like, "tyranny," "critical race theory," "woke," "cancel culture," "socialist," "thug," "leftist," "states' rights," "illegals," "bootstraps," "godless," and, lastly, "hydroxychloroquine," because no one can spell or pronounce that one, anyway.
Joe Manchin rewrites infrastructure legislation, dubbed the Build Back Worser Bill.
On the bright side, Biden's plan to fix supply chain issues, Project Enema, is a success.
A white guy dies in a hail of bullets after making a left turn on red, thereby proving that police profiling isn't really a thing and therefore reform isn't necessary.
Global warming theory is disproven because it snowed.
Coastal flooding makes Wishek the geographic center of North America. Historian Clay Jenkinson immediately declares Wishek sausage "loser sausage."
Political correctness rears its ugly head and the Minnesota Twins are forced to change their name to the Nonuplets because there are nine of them on the field.
Conservatives rise up to oppose recreational marijuana in North Dakota for five good reasons, none of which I can remember.
Conspiracy theorists' concerns about artificial intelligence turn out to be unfounded. However, artificial flatulence becomes a huge issue.
Liberals continue to mercilessly slut-shame past first ladies. Dolley Madison is next.
After Trump increased the national debt by $8 trillion, Republicans suddenly become budget hawks again.
Tragedy strikes in Sturgis when South Dakota Attorney General Jason Ravnsborg mows down Kristi Noem's horse, Triggered.
Democrats agree to support Country of Origin Labeling as long as it includes babies.
Tony Bender writes an exclusive weekly column for Forum News Service. This column does not necessarily reflect the opinion of this publication, nor Forum Communications ownership.