Danz: Be a champion of others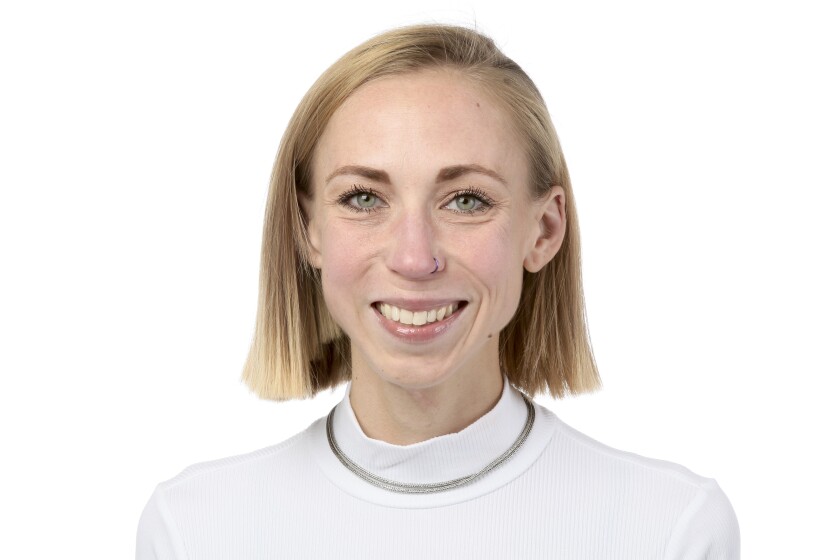 Maybe you're a role model, but are you a champion?
Role models are those whom we wish to emulate. Their character gives us a standard to aspire to and a blueprint of success that inspires us.
Champions, however, show us the beauty in who we are. They stand by our side during our highs and our lows. They're the first to congratulate us but also forgive us. They have faith in us when we're flooded with self-doubt. They're the roof over our head, the ground beneath our feet, the spine in our back and the iron in our heart. They're our North Star, guardian angel, and voice of reason.
My lifelong role model is my dad. He's taught me endless lessons. Most importantly, always show up – especially when it's hard. Be persistent, questioning and never submissive. There's power in perseverance. Fight for what you believe in, even when it's not popular; it's worth it. Don't do things for thanks, but because they're the right things to do. Everyone deserves compassion because we all have value and purpose. Every day is brand new. Have grit. Be kind. I've learned these lessons by watching my dad live them.
My dad's been my biggest role model since I was a little girl with foam rollers in my hair and couldn't yet recognize his impact. Now, I realize he's also always been my greatest champion. He tirelessly highlights my worth and reminds me that I'm enough. He sings my strengths and embraces my flaws. He encourages me to keep going even when I'm on the brink of surrender. He sees me when I feel invisible and dusts me off when I'm defeated. I'm stubborn and resilient because my dad has never let me quit. He's a light in the dark and a voice of reassurance. He's the first to remind me that I'm capable, durable and powerful. He's been there through every heartbreak, of which there have been many, to remind me that I deserve better even though I'm convinced I'm broken. He's quick to remind me of my beauty, both inner and outer, when I don't see myself clearly. I'm hard to love, I don't make it easy, but he relentlessly reminds me that there's immense value in who I am and what I do.
RELATED
'Making downtown fun since '91,' Zandbroz celebrates 25 years in business FARGO-Josie Danz has been asked since she was a little girl if she planned to one day run Zandbroz Variety, the store her parents, Greg and Renee Danz, and uncle, Jeff Danz, opened along Broadway here 25 years ago.Until recently, her answer was a...

My dad is my most ardent advocate and loudest cheerleader; for that I will be forever grateful. We should each aim to impact lives the way my dad has mine by being not only a positive influence for, but a champion of others.
Let's do more to help others recognize their importance, hone their strengths, and attain their dreams. Let's strive to be someone's second wind, clear mind, lifted fog, new day, or kick in the butt. When we champion others, we show them their worth and validate the path they forge. I've always only wanted to make my dad proud, and the best way I know how is to lead by his example by caring less about my own reflection and more about helping others recognize the beauty in theirs. Happy birthday, dad.