Grineski: On the well-being of students
"Mental health affects students' learning, thinking, feeling, acting and interacting," Steve Grineski writes.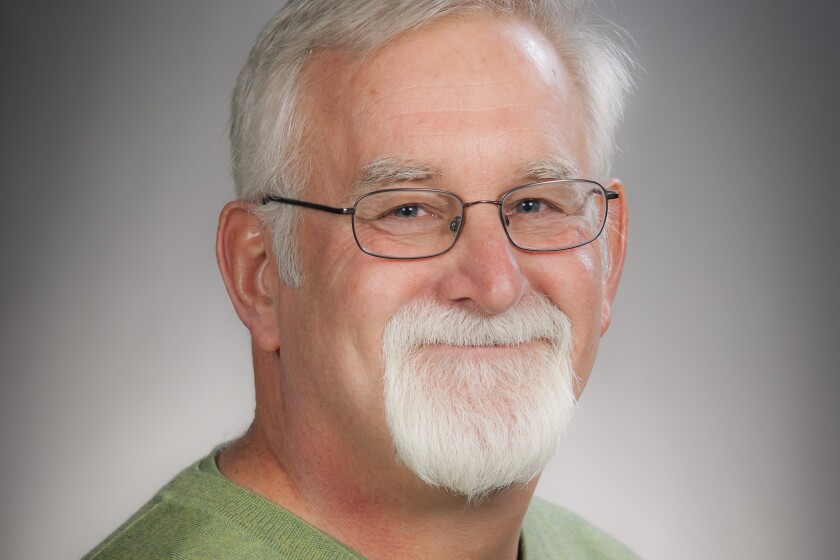 Seventy-six percent of public school staff reported growing concerns about their students' depression, anxiety and trauma. It's not just school personnel — more than 50% of parents/caregivers worry about their student's mental well-being, while 76% believe counseling would help.
Mental health affects students' learning, thinking, feeling, acting and interacting. One in five school-age students have some kind of diagnosable mental health disorder, with many more feeling overwhelmed. With one-half of mental disorders beginning before age 14, an exhaustive range of care is needed. Consequently, the American Academy of Pediatrics has pronounced children's mental health a national emergency. The federal government moved millions of dollars to support this crisis.
In response, Moorhead uses the Trauma Sensitive Schools model. Thirty states use this model, including many in North Dakota (Fargo and West Fargo) and Minnesota. School staff strive to help students feel physically, mentally and emotionally safe. Concentrating on trauma's impact on students and their learning is the model's purpose. Building resilient relationships; promoting protective factors; recognizing traumatic events; and accommodating, intervening and referring for further evaluations promotes well-being and facilitates learning.
Numbers are startling: over two-thirds of students have experienced one traumatic event and 25% have experienced three or more events. This is critical because increases in traumatic events (neglect, abuse, assault, witnessing violence), decreases mental well-being and diminishes comprehensive health outcomes (academic difficulties, depressive and anxiety symptoms). Student welfare improves because staff, working collaboratively on their behalf, see them holistically — considering homelife, relationships, behaviors, academic competence and overall well-being. Potential is great, then, for students to increase academic achievement, decrease problem behaviors and become more resilient.
Moorhead's K-4 mental well-being program (Second Step) begins with staff working to promote social-emotional learning so "all students feel safe, welcomed, supported and empowered to participate in all the school has to offer." Fargo and West Fargo also use this program. Daily and structured learning is presented and then integrated across the day in classrooms as well as shared spaces, like playgrounds. Social-emotional learning adds an additional dimension to schooling by focusing on improving cooperation, communication and decision-making.
The middle school uses BARR (Building Assets, Reducing Risk) to ease transitions so students can succeed inside and outside of school. Staff provide ongoing instruction to help students identify and develop protective factors like family support, positive friends and medical access, which lessen risk. Trusted adults are made easily available so students can discuss problems and search out solutions. Teachers, counselors, social workers and principals meet regularly to discuss protective factors, risk reduction and their effects on students.
Sources of Strength, founded by a North Dakota student resource officer, uses peer leaders and trusted staff to surround middle and high school students with protective factors that mitigate risk by promoting mental well-being and suicide prevention, while countering effects of bullying and addiction. Peer leaders, within their own network of friends, share messages of hope, help and strength to leverage their influence for change. Several Minnesota schools joined Moorhead in implementing this state-wide program, with 50 North Dakota schools, including Grand Forks, Minot and Bismarck.
With teachers serving multiple roles on education's frontline and confronted by the mental health challenges students bring into classrooms, their well-being, along with that of counselors and social workers, is also at risk.
Steve Grineski taught in the Apple Valley and Maple Grove school districts for 10 years, before joining the teacher education faculty at Minnesota State University for 31 years. He retired in 2015. For the past five years he worked with families at Churches United for the Homeless.
This letter does not necessarily reflect the opinion of The Forum's editorial board nor Forum ownership.