Grineski: The importance of school and community partnerships
Forum contributor Steve Grineski illustrates how the Moorhead Career Academy is partnering with local businesses and organizations to advance education for students.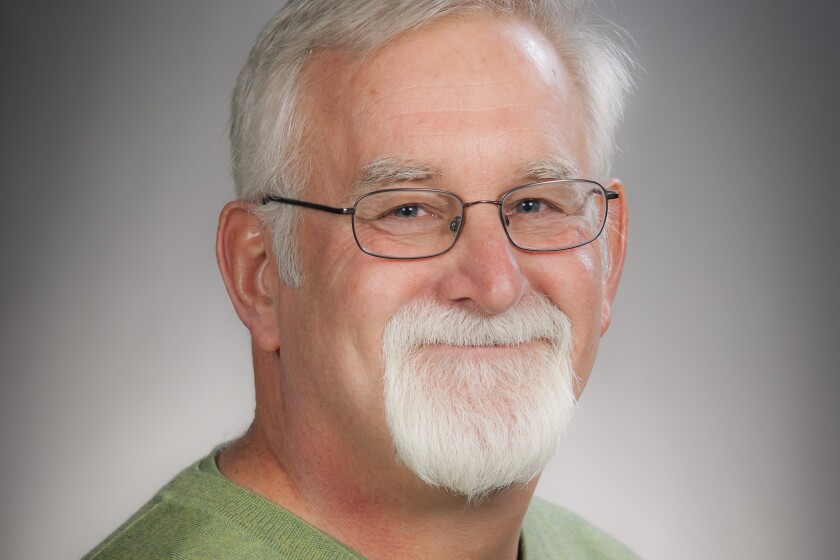 Parental involvement is necessary for success of individual students and schools as a whole. When this involvement is joined with the best efforts from school staff and meaningful community involvement, success is expanded. When whole communities strive to support and encourage students, their contributions boost engagement, achievement and retention while improving attendance and behavior. When community stakeholders work cooperatively with schools to promote forward-thinking and relevant learning — a well-rounded education for more students results.
Moorhead School's Career Academy Auto Mechanics program features a triple win school-community partnership with Moorhead's Fix it Forward Ministry. This ministry provides free repairs and service while donating vehicles through social service referrals. In 2022, a partnership began: Fix it Forward Ministry diagnosed issues of four cars to be donated; then transported them to the career academy's auto shop.
Maintenance class students, under guidance of their teacher Chantz Rud, did their own inspections and diagnostics; then completed repairs with Fix it Forward Ministry-supplied parts. Cars were returned to the ministry and then donated. The career academy's administration supported the partnership activities while parents/guardians thought it was "awesome." Students were highly motivated to work on these real-world problems, that when solved, helped community members.
A positive partnership outcome is that more students want this kind of learning. Chantz told me, "We're doing it for the kids and their futures, and the community." Fix it Forward Ministry co-founder Jeremy Jensen believes students "get a taste of being part of the community where they use their time and passion to become active participants. The kids are excited, not just for a grade, but to change someone's life: I can make a difference."
Future projects may include six to eight cars connected to the brake, steering and suspension class for service and repairs. An off-shoot of this project was a district employee donating a vehicle that students diagnosed and repaired (with parts from Fix it Forward Ministry) — the car was then given to the ministry for community donation. Ministry employees also attended the career academy's auto shop end-of-year barbeque.
An advisory board, made up of employees at local parts stores, independent shops and dealerships illustrates the benefits of school-community partnerships. These individuals work with Chantz on curriculum planning, while focusing on what skills and characteristics they would they like to see in future employees — and some students are! Board members fund projects and give work-world credibility to the program. M State-Moorhead faculty also serve on the advisory board and partner with the auto mechanics classes through on-site teaching and demonstrating new advances like the Ford Mustang Mach-E.
Career academy students who complete the auto mechanics course sequence can qualify for reduced M State-Moorhead tuition. Partnering with world-renown Hunter Engineering is a recent Auto Mechanic's Program community partnership. This company helped the program acquire under-vehicle service machinery that is used on-site for local training (at no cost to Chantz). In the near future, Hunter Engineering will do hands-on semi-truck alignment and classroom instruction on-site as well.
School-community involvement is alive and well with the auto mechanics classes at Moorhead's Career Academy. Its students are benefiting in numerous ways.
Steve Grineski taught in the Apple Valley and Maple Grove school districts for 10 years, before joining the teacher education faculty at Minnesota State University for 31 years. He retired in 2015. For the past five years he worked with families at Churches United for the Homeless.
This column does not necessarily reflect the opinion of The Forum's editorial board nor Forum ownership.