Nelson: Enjoy the warm weather while you can
"We've had five and a half months of winter this season," InForum columnist Ross Nelson writes. "That leaves 90 days of (we must hope) warm weather, one day out of four on the calendar."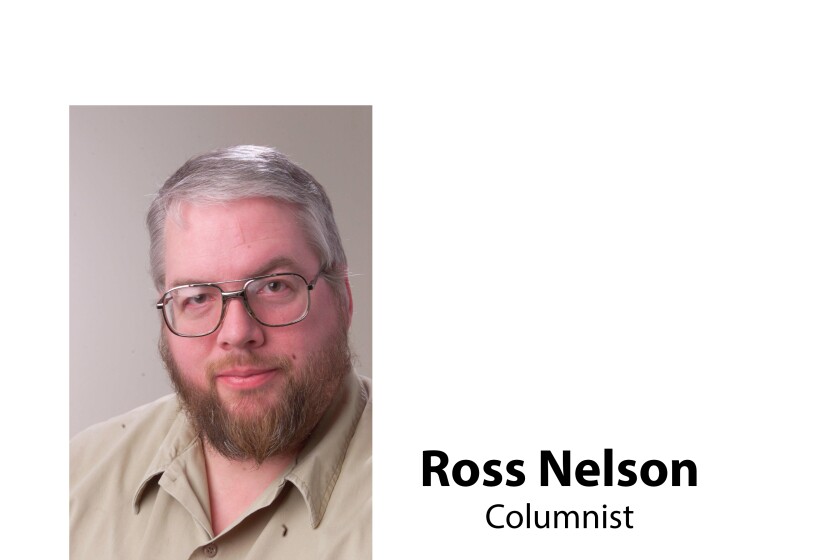 It should be safe by now to bid farewell to the second vicious winter in a row we've had. Even mild Dakota winters are nasty. There's still snow in the woods north of our house and some out in the open on our west side. I haven't seen the likes of it since 1997; in May of that year I twice mowed grass around snow drifts.
Let's not kid ourselves about winter here. It's a long slog of donning heavy clothing for months to go outside and still feel chilled, of cars stuck in drifts, ditches, sometimes even on level ground, and of colorless landscapes. Winter here is different and worse than in, say, northern Minnesota. The prairie winds pound us without mercy.
My patch on the prairie is exposed to the south, and southern winter winds are the kiss of death. The wind starts in Nebraska and heads north, gathering snow as it blows. It picks up steam crossing South Dakota. It then treks across North Dakota and traverses tens of thousands of open acres to blast against my south-facing garage, dropping its cargo on the driveway. The wind will pack the snow like macadam, making it impervious to walk-behind snowblowers. Airliners could land on it. Then it's mattock time to bust the drifts before they can be snowblown.
The previous winter, after sleeping on the floor or in a chair at work, at friends' places, and twice in my truck off the road when I ventured home but couldn't reach it or go back, I thought by late April of 2022 the fight was over. Motel stays were tempting but with my work schedule sleeping for a few hours didn't seem worth the expense. But one more storm caught me flat-footed with 60-mile-per-hour winds when I turned onto my township road. With zero visibility late at night, I resorted to pushing the door open against the gale and getting out repeatedly to check where I was relative to the ditches, then driving perhaps two to three hundred feet at a time between stops, keeping the steering wheel as motionless as possible. I know the road and crept to a short driveway into a copse, giving up the fight just three miles short of home. Covering the hole in the truck's floorpan as best I could, I tried to sleep. Miserable, but with my winter kit, I was safe.
Winter, while rarely scenic in flat, cultivated land, can be interesting. Once a powerful south wind somehow blew a perfect snowless semicircle in front of the garage, as if a compass had been used. Another time on the highway I noticed a commotion in the passenger-side mirror. As I passed by, snowy tentacles would extend onto the road with a spinning wheel at their ends that looked like satellite pictures of hurricanes. They would then retract to the shoulder, intact, as if pulled by a rope. Fascinating.
We've had five and a half months of winter this season, with possible frost to come in May and September. That leaves 90 days of (we must hope) warm weather, one day out of four on the calendar. Brace yourselves, folks: in five weeks the days start getting shorter again. Gather ye rosebuds while ye may.
Nelson lives in Casselton, N.D., and is a regular contributor to The Forum's opinion page. Email him at dualquad413@gmail.com .
This column does not necessarily reflect the opinion of The Forum's editorial board nor Forum ownership.