Nelson: Here's to a fat-filled cornucopia
Columnist Ross Nelson writes that giving up carbohydrates over the holidays can be difficult, but worth it.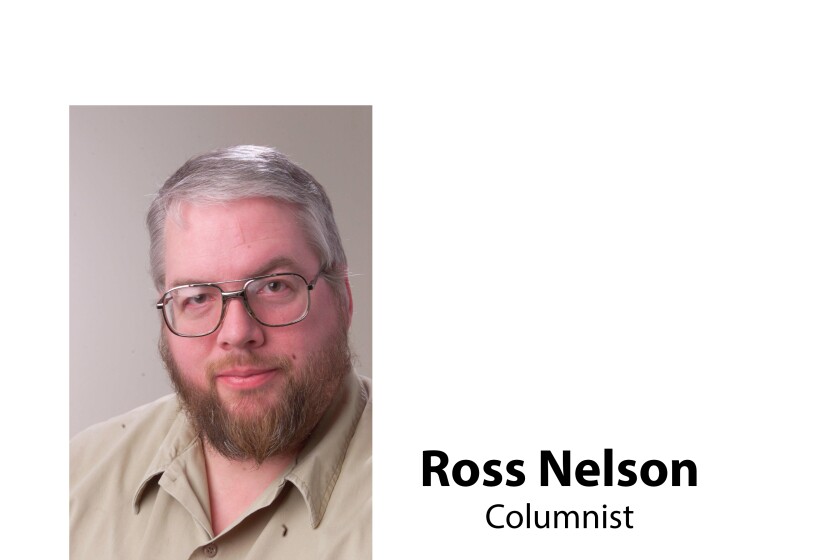 We are part of The Trust Project.
The Forum's Tammy Swift wrote recently of her two-week low-carbohydrate regimen in which she lost 14 pounds. I'm here to verify that a low-carb, high fat (my preference) diet works just that well.
Think of me as a white version of William "the Refrigerator" Perry. We're about the same height and at one point the same weight—at 340 lb. I weighed more than a sixth of a ton. I felt great but had blood tests done after an inexplicable weight loss. Our concerned family doctor called me at home to see her as soon as possible. The news was sobering. I demurred at taking injections for the rest of my life and decided to cut carbohydrates cold turkey. Within six months my blood sugar was normal and I went on to lose 100 more for a total loss of 130 pounds while still eating fat and meat like a trencherman. My caloric intake was still high but what I was eating was different, and that made all the difference.
Given the strong link between obesity and COVID fatalities our doctor might have saved me a stay in the hospital, or worse. As it was, even at my age the COVID infection was only one day of a runny nose and several hours of a 99-degree temperature.
The low-carb regimen is inconvenient. On long car trips eating out of convenience stores is nearly impossible; only nuts and jerky fit the menu. On one lengthy outing I even packed a flat of canned green beans to tide me over between mooching off relatives. It's also still a struggle to give up so many tasty things, especially during the holiday season. Bread is the hardest.
All of this is counter-intuitive: fat carries twice the calories of any other food group and seems the likeliest match to the fat in our bodies. But it turns out that the body turns carbs into fat while treating fat very differently. Not all calories are alike despite their equal BTU content. So surprise! the outdated food pyramid which specified as its base lots of bread, crackers, muffins and so forth was in fact leading to Americans getting fatter and fatter even as fat consumption dropped, with consequent spikes in diabetes and heart problems. I recall comparing the calories of a once-popular, braggingly low-fat cookie to an Oreo. The low-fat cookie had almost twice the calories, but it was nearly fat-free and therefore, to the deluded public, healthier.
The Forum has carried articles on this fat phenomenon in past years for your perusal. Time magazine has a solid piece titled "Ending the War On Fat" that debunks the shoddy studies that threw everyone into an anti-fat panic, explains why the body handles fat differently from carbs, and points out that cholesterol is not raised by fat intake. Indeed, a low-carb diet improves the desired ratio of High Density to Low Density cholesterol.
If the gentle reader wonders whence my frequent doubts and skepticism about alleged experts and their nostrums arise (e.g. fat), it's because of bunkum plopped on us that we're supposed to mindlessly accept.
I've slipped a little lately but have repented. Still, I'll have a couple of pieces of pie and a dollop of mashed potatoes this Thanksgiving. Here's to a fat-filled cornucopia.
Nelson lives in Casselton, N.D., and is a regular contributor to The Forum's opinion page. Email him at dualquad413@gmail.com .
This column does not necessarily reflect the opinion of The Forum's editorial board nor Forum ownership.
With news that President Joe Biden kept classified documents at his home, "the mainstream media lived up to its motto: Orange Man Bad, Senile Man Good," InForum columnist Ross Nelson writes.