Nelson: More spending will not ease inflation
Nelson writes, "Are Big Meat, Big Milk, Big Oil, Big Baby Formula etc. to blame as Big Brother Biden claims? Hardly."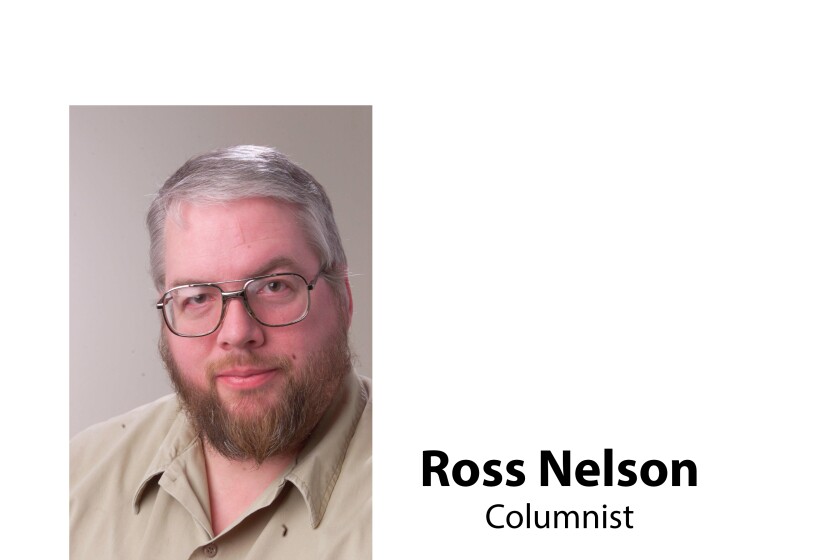 We are part of The Trust Project.
You might have noticed that the talk of America's high inflation rate being "transitory" was quietly taken to the Official Lies Cemetery and buried. It's hard not to introduce anecdotes of the devaluation of the dollar: milk I bought a few months ago locally for $2.99 is now $4.99, a 60% boost. The last gasoline (premium) I bought was a cool $4.69 a gallon in Casselton—roughly double what it was under President Trump. The current official rate of inflation is now 8.6% annually, almost certainly a lowball number, and there's no end in sight. The feds have wisely changed how inflation is calculated over the decades, though, since the current rate would've been around 15% in the 1980s.
Are Big Meat, Big Milk, Big Oil, Big Baby Formula etc. to blame as Big Brother Biden claims? Hardly. Inflation is a monetary problem: too many dollars chasing too few goods and services. The Federal Reserve's assets, i.e. money it has pumped into the economy, have risen from four trillion dollars in 2020 to the current level of more than eight trillion. Surprise! Massive inflation resulted, and the dollar in your pocket isn't burning a hole in it, it's dribbling out on the ground instead. And Biden purports to solve the problem with more spending.
Try to comprehend the ignorance of our experts on the matter. The International Monetary Fund's director Kristalina Georgieva recently expressed surprise and dismay that all those dollars floating down from heaven created worldwide inflation. She has a doctorate in economics, speaks three languages, has headed up a long list of important European commissions, and yet is as dumb as a fence post. Evidently her degrees at the then-Karl Marx [yes, really] Higher Institute of Economics in Bulgaria sapped her connection to reality.
Apologists for the Ringling Circus White House blame supply chain problems, the Russo-Ukraine war, and COVID for our increasingly worthless dollars. They're wrong. Although each of these factors brings its own disturbance to the economy, they're not responsible for a general, sustained inflation. Consider a fixed money supply of $100 and an economy of $100 of goods and services, $10 of which goes to energy. There's a sudden eruption of higher energy prices and thus inflation in that sector. That means, given that only a certain amount of money ($100) is available, more money is shifted to purchase energy. That money must necessarily come from other desired purchases (cars, clothing, etc.) which will drop in price as demand drops. Only if government floods the economy with baloney bucks can an overall inflation be sustained.
We've gone from Orange Man Bad Trump's 1.4% inflation at the end of his presidency to the present mess. A hearty congratulation is in order for all those who couldn't exert a modicum of time and thought to what Biden was proposing during his basement campaign for the presidency. I have an idea: all those who voted for Biden should pay the ongoing inflated prices—which will continue rising--for oil, transport, electricity, and food, while those who didn't should pay what they paid two years ago. It's the adult thing to do: take the consequences of our actions.
Nelson lives in Casselton, N.D., and is a regular contributor to The Forum's opinion page. Email him at dualquad413@gmail.com .
This column does not necessarily reflect the opinion of The Forum's editorial board nor Forum ownership.
Nelson writes, 'Only the states have the authority, and thus the sovereignty, to change the Constitution just as they called that document into existence."