Nelson: The results of failed COVID-19 policies
"The sheer incompetence, cowardice, and corruption in our response to COVID-19 are proof that we as a country went down the wrong rabbit hole," InForum columnist Ross Nelson writes.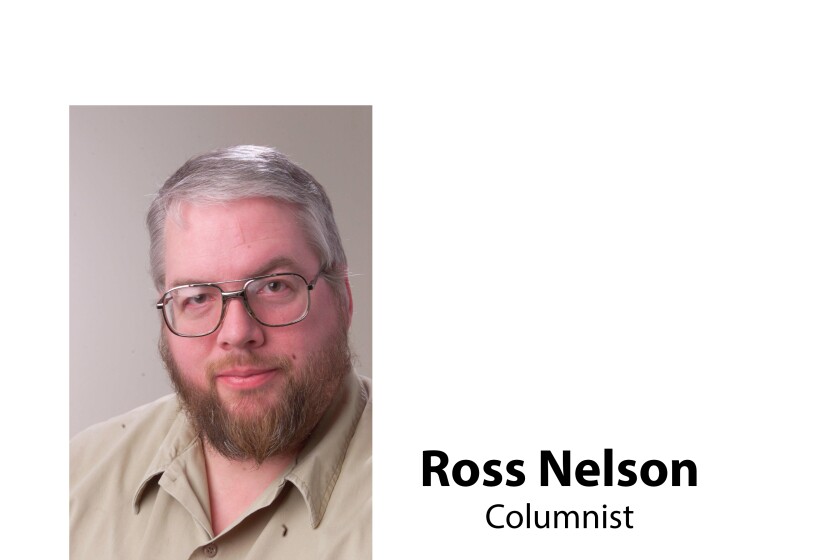 "If science can't be questioned, it's not science anymore, it's propaganda. When did science become this blind agreement?" asks Aaron Rodgers.
It took a football player to point out the obvious. The sheer incompetence, cowardice, and corruption in our response to COVID-19 are proof that we as a country went down the wrong rabbit hole.
Liberals love science, no? Let's look at the COVID-19 science and its failed methodology's results.
The Forum has repeatedly reported the first example of failure: the current North Dakota hospital crunch being mostly due to non-COVID cases. Why? Because in our headlong panic both patients and hospitals delayed treatments and now the backlog has arrived. And despite more than half the population being fully vaccinated, compared to none in 2020, COVID-19 is on the upswing — again.
Sanford's Sherm Syverson reported to The Forum that the boost in patient visits is from those who "delayed care and their condition deteriorated, making their diseases more acute and difficult to treat." We put all our eggs in the vaccine basket while ignoring or even deriding therapeutic protocols; we now reap what we sowed.
COVID-19 mandates are a reason why we shouldn't let experts turn our brains off. Take our masks, please. They did nothing for Forum columnist Rob Port or me, although my infection was extremely mild despite my age and co-morbidities.
As I've referenced elsewhere, 21st century pre-COVID-19 mask studies showed they are ineffective at best (except to a limited extent N95 masks), even in hospital settings. These studies were deep-sixed when the pandemic arrived, not because they were disproven but because mindless panic called for their burial. This is baloney science at work.
Indeed the CDC, according to The Forum, now says to ditch cloth masks for something better. There went two years of bad advice. No wonder Minnesota just reached a new peak in infections despite tyrannical lockdowns and masking.
The CDC also changed the quarantine period from ten days to five and guess what? It's dropping the PCR test that everybody has taken in favor of alternative tests, apparently because the PCR was so inaccurate.
Defenders will say that these changes are because we're getting smarter, but isn't that the point of skeptically eyeing these diktats rather than swallowing them whole like little children?
Meanwhile vaccinated, highly-fit athletes are collapsing by the dozen worldwide. Celebrities are embarrassing the vaccine crowd by dying soon after vaccination or boosters. VAERS reports thousands of post-vaccine deaths within days of injection and millions of "adverse events." Coincidences, right? Just like Thoreau's trout in a bucket of milk. Why would I, with natural immunity — which is not invulnerability but superior to any vaccine — take a chance with myocarditis or blood clots?
Here's more science: ivermectin works, which is seemingly verified by leaked military documents and numerous studies such as the American Journal of Therapeutics's review of the efficacy of the medicine.
Ivermectin isn't a panacea but a helpful tool. Conversely, Pfizer's CEO stated that two jabs don't work against the prevalent omicron variant. Take more!
Already the original vaccines are useless against the newest version of COVID-19. We're justified in applying empirical reasoning to the Coronareich's claims.
Click here for more from Forum columnist Ross Nelson.
Nelson lives in Casselton, N.D., and is a regular contributor to The Forum's opinion page. Email him at dualquad413@gmail.com .
This column does not necessarily reflect the opinion of The Forum's editorial board nor Forum ownership.