Port: North Dakota Democrats now control just 4 seats in the state Senate, and just 12 in the House
The North Dakota Republican Party now controls 90% of the seats in the state Legislature.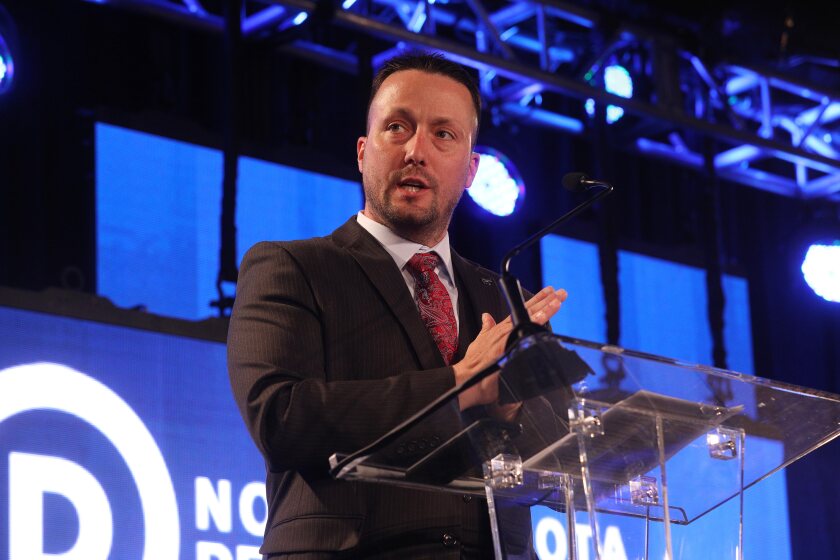 We are part of The Trust Project.
MINOT, N.D. — Every year I think to myself that the North Dakota Democratic-NPL couldn't possibly do any worse in the state's legislative races. I convince myself that they've found rock bottom. They couldn't possibly go any lower.
And then they do. The North Dakota Republican Party now controls 90% of the seats in the state Legislature.
Based on the unofficial results from Tuesday's vote, the Democrats lost three seats in the state Senate. Incumbents Richard Marcellais (District 9), Tracy Potter (District 35), and JoNell Bakke (District 43) all lost their re-election bids.
The partisan power balance in that legislative chamber before the election was 40 Republicans and 7 Democrats.
It's now 43 Republicans, and just four Democrats, and it could have been worse. In District 10, newly created by last year's redistricting, Republican Curtis Olafson lost by just 38 votes.
Even so, the Democratic-NPL's Senate caucus could hold their meetings in a diner booth going forward, and that's remarkable.
The family of state Rep. Donna Henderson has extensive ties to a Missouri-based church that espouses racist and antisemitic views.
"I think this juxtaposition illustrates something important — namely, the utter futility of legislative attempts to force the LGBTQ community back into the closet."
House appropriators are advancing an amendment that would set aside $3 million to litigate a newly passed Minnesota law prohibiting the import of power from carbon-emitting sources.
Particularly surprising is Senator Marcellais losing. Potter was appointed to replace former Senator Erin Oban, a Democrat who left to accept an appointment from President Joe Biden, and wasn't favored against Republican newcomer Sean Cleary. Bakke, meanwhile, was yet another casualty for Democrats in Grand Forks, a city that's been trending red for a while now.
But Marcellais?
He was considered safe.
He's one of the first Native Americans to serve in the Legislature, and his district covers the Turtle Mountain Indian Reservation, one of the few reliably blue areas Democrats can count on in our state.
Or, could, anyway.
Marcellais lost to Republican Kent Weston by convincing margin, 46 percent to 53 percent.
Go figure.
Things didn't get much better in the state House.
Going into Election Day, Republicans controlled 80 seats, and the Democrats 14. But Tuesday, the Democrats lost a net three seats, leaving the balance at 82-12.
Incumbent Representatives Marvin Nelson (District 9b), Ruth Buffalo (District 27), and Mary Adams (District 43) lost. Republicans also picked up a seat in District 41 that was held by Rep. Pamela Anderson, who didn't run for re-election.
These gains were offset by Republican Rep. Terry Jones losing in District 4a, and Rep. Kathy Skroch losing in District 25.
I don't want to pile on, but it's hard to express just how much of a low point this is for Democrats. There are 141 total seats in the state Legislature, and Democrats control just 15 of them, or about 10%.
North Dakota's Legislature is 90% Republican, and that's remarkable, even for a deep-red state.
There hasn't been that level of single-party control in North Dakota's legislative chambers since the early 1950s , before the Nonpartisan League broke with Republicans and joined the Democratic party, becoming the modern Democratic-NPL.
A previous version of this column calculated the post-election balance of power in the state House incorrectly. It had failed to include a Republican loss in District 25. The column has been changed to reflect that.