Port: North Dakota lawmakers, get thee to Bismarck
In a declared emergency, North Dakota law gives our governor broad executive powers, but there are still many policy decisions that must be made by the Legislature.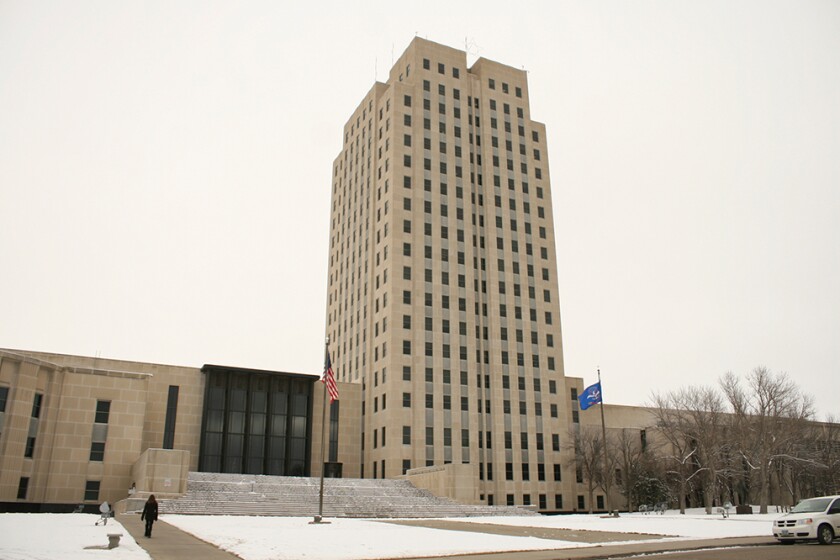 We are part of The Trust Project.
MINOT, N.D. — North Dakota's Legislature must be called into special session.
Thanks to the coronavirus crisis, our state is facing challenges on all fronts, and we need the state's top policy-making body to engage.
The planning for this must begin sooner than later. Because of social distancing, there will have to be some dramatic changes to how lawmakers go about their business.
Unfortunately, there are several factors contributing to resistance to calling the Legislature to Bismarck.
One may be Gov. Doug Burgum. The decision to call Legislature to session is his, but he's had a rocky relationship with the lawmakers since taking office.
Legislative leaders sued his administration in 2017 .
That same year the governor was asked to leave the floor of the state Senate for violating the dress code (he was wearing jeans).
During the 2019 session, lawmakers tried to marginalize Burgum by all but removing his executive budget from their appropriations process.
For Burgum's part, given his background as a business executive, he's chafed at the need to govern alongside lawmakers. He may see a special session as more hindrance than a help.
These differences must be set aside. In a declared emergency, North Dakota law gives our governor broad executive powers, but there are still many policy decisions that must be made by the Legislature.
Among them, how to perhaps reallocate some of the state's stockpile of financial resources — including the Legacy Fund — to aid North Dakotans harmed by the virus, both in terms of their health and their wallets.
The sooner lawmakers begin those debates, the sooner we can create policy and start helping people.
Another point of resistance is that lawmakers just don't want to go to Bismarck.
Who can blame them? The Bismarck/Mandan area is one of the state's COVID-19 hot zones. A special session would ask lawmakers to leave their homes, their communities and their families, and put themselves at risk.
The desire to avoid that is very human and understandable.
Still, every single member of the Legislature campaigned for the privilege of that job. If they aren't willing to do it now, when our state needs them the most, they ought to resign their seats and make room for someone who will.
I've made this call before, and it's been dismissed as premature both publicly and privately. House Majority Leader Chet Pollert, told the Associated Press that "lawmakers should exercise caution about promoting a special session," arguing that we don't yet have a clear picture of the virus' impact on state finances.
Another lawmaker, a Fargo Republican, echoed the same sentiment to me during a recent discussion. "We'd just be sitting around looking at each other waiting for the oil revenue numbers to come in," he said.
Yet the Legislature does more than just budget. The Legislature also makes policy, and there are a lot of things we could be doing in terms of policy to help North Dakotans get through.
Let's get to it.
Rob Port, founder of SayAnythingBlog.com, is a Forum Communications commentator. Reach him on Twitter at @robport or via email at rport@forumcomm.com .