Danz: Tuning out the noise and prioritizing ourselves
The challenge comes in being brave enough to let go of things that don't support the shape you want your life to take.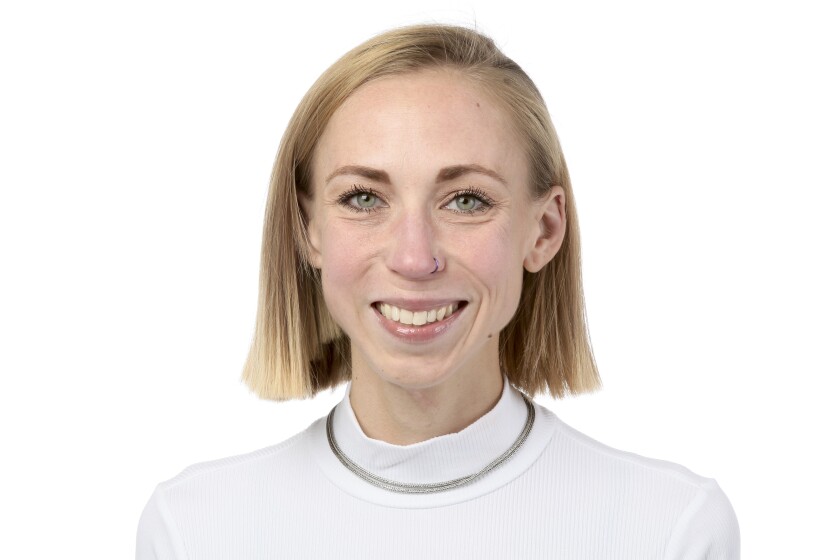 I always promised myself I wouldn't settle in life, love or possibility.
Yet sometimes I've caught myself chasing after things that don't suit me, only to find myself creating a life built on ideas I thought I was supposed to want rather than on what fulfills me. When we pursue things rooted in other people's expectations rather than our own hopes and priorities, we constantly crave more because we're not aligned with who we're meant to be. Striving to fit the lines you think the contour of your life should take is no better than settling if it leaves you unhappy.
On a recent work trip to New York City, I found myself simultaneously appreciating the beauty of the bustle and feeling insignificant in this vast world. The simplicities of home left me searching for understanding in the wild unknowns of my new surroundings. I couldn't absorb the complexity of life's conditions, from the broken to the beautiful, and questioned where I belonged.
On my second day in the city, I ran from Midtown to the Lower East Side. I took a path along the Hudson River and turned around at a pier that looked across the harbor to the Statue of Liberty. I stopped to take in the dawn as it broke across the city skyline. In that moment, after months of uncertainty, a tidal wave of gratitude washed over me, and a burst of clarity broke through. We don't have to take on the world; we just have to make our place in it. I found peace knowing that I could be both open to the world and committed to and confident in my own needs and hopes.
Reflecting on all the changes I've embraced in the last year, I recognized that sometimes it hurts knowing you can accomplish the things you set out to do only to realize they're not right for you. Sometimes an idea you've romanticized lingers and won't let go, so you cling to and chase it. It's okay to see things through and let things play their course so you don't become burdened with regret.
Click here for more columns from Josie Danz.
The challenge comes in being brave enough to let go of things that don't support the shape you want your life to take. As I finished my run, I settled into certainty. It's an intimidating thing to realize that you're the only person who can define your growth and happiness. New York City is quick to remind you that you can't live your life in the confines of fear and to allow your head and heart to work in tandem.

My promise to never settle is a commitment to welcome new beginnings and trust goodbyes. I didn't leave New York City feeling insignificant, I left with newfound trust in myself. Just like the rush of the city, we're each constantly filled with comings and goings.
When we tune out the noise and prioritize ourselves, we become what we deserve. Sometimes, the brilliance of what we prove we're capable of pulls us away from that to which we're committed. Sometimes, our place in the world, the life we want to live, is right where we've always been.
Danz is an avid runner, reader and writer. She's a graduate of Concordia College in Moorhead who lives, works and believes in downtown Fargo. She's a regular contributor to The Forum's opinion pages.
This column does not necessarily reflect the opinion of The Forum's editorial board nor Forum ownership.