Letter: Your safety is our highest priority
COVID-19 is on the minds of almost everyone these days. While we are still in the midst of a global pandemic, it's important to remember that some things, like health care, cannot wait. We've all been instructed to stay home to help flatten the curve and slow the spread of COVID-19. While that is still good advice, there are some situations where you should follow your gut, trust your instincts and seek medical care in person.
However, you might be reluctant to seek care and we at Essentia Health understand that. It's important to know that delaying care or ignoring severe symptoms can be very dangerous. We have spent time developing policies and procedures to ensure that our patients and staff are safe within our walls.
Your safety is our highest priority.
As statewide restrictions have been lifted and businesses begin to open up again, we at Essentia Health are working to welcome additional patients back into our facilities. A couple of examples are elective surgeries and non-essential appointments, which were postponed so we could concentrate our resources on responding to COVID-19. Essentia Health has taken steps to safeguard our facilities while continuing to follow guidance from state departments of health and the Centers for Disease Control and Prevention.
While much of the world has grinded to a halt, we recognize that our patients can't hit "pause" on their health concerns. Many of them have waited to receive care. But they can't do so indefinitely. Essentia has found creative solutions to provide treatment from afar, like our Virtual Video Visits, of which we're conducting between 3,000-3,500 per day. Oftentimes, though, there's no substitute for face-to-face appointments. And we're ready to responsibly and carefully resume these.
When you come to one of our facilities, be it the hospital or a clinic, you'll notice some changes. All staff, patients and visitors are required to use designated entrances, where they will answer screening questions and have their temperatures taken. Everyone at Essentia is wearing a mask; you can help us conserve our supply of personal protective equipment by bringing your own mask and wearing it when you arrive. If you cannot provide your own face mask, one will be given to you to abide by our universal masking policy. Covering mouths and noses is an effective way to contain a virus that is spread by droplets.
Everyone in our facilities are being directed to practice prudent social distancing, most notably at the registration desk. Plus, chairs in our waiting areas are spaced further apart than normal to allow for social distancing.
RELATED
Visitor restrictions continue. This is a difficult decision but one that reduces the likelihood of COVID-19 transmission.
We are establishing immunization clinics that decrease the chance of exposing healthy people to illness.
Importantly, we have rerouted traffic within our hospitals to isolate COVID-19 patients. Rooms have been converted to create negative air flow, which traps viruses and bacteria.
We are rigorously cleaning and sanitizing all of our rooms, those that house COVID-19 patients and those that do not. This includes intense processes aimed at killing viruses and bacteria, such as UV light technology. These enhanced cleaning standards demand significantly more time and resources, but they promote peace of mind that our patients will be seen and treated in the safest environment possible.
As we resume elective and time-sensitive surgeries, we will methodically evaluate those patients we're operating on. Seventy-two hours beforehand, a COVID-19 test will be administered and, if negative, the patient will be asked to self-quarantine until their procedure. We also have the ability to perform a rapid test on the day of a procedure. In both instances, the results will determine whether it's OK to move forward.
These changes do not mean our attention will be diverted away from the coronavirus crisis. We will proceed carefully and in a phased approach. The surgeries we perform will be ones that have a minimal impact on our hospital-bed capacity and PPE usage. This is by design; we continue to expect a surge of COVID-19 patients, and we want to ensure we're ready for it.
Essentia is strongly positioned to deliver safe, timely care thanks to our diligent conservation of PPE and our increased capacity to test for COVID-19. We've been preparing for this, and we'll continue to prepare, because nothing is more important to us than the wellbeing of our patients, staff and communities.
Thank you for your patience during these uncertain times. And thank you for your trust in Essentia Health.
Heegaard is president, Vetter is chief medical officer and Hurley is chief operations officer at Essentia Health-West.
1
/
3:
Dr. Bill Heegaard is president at Essentia Health-West. free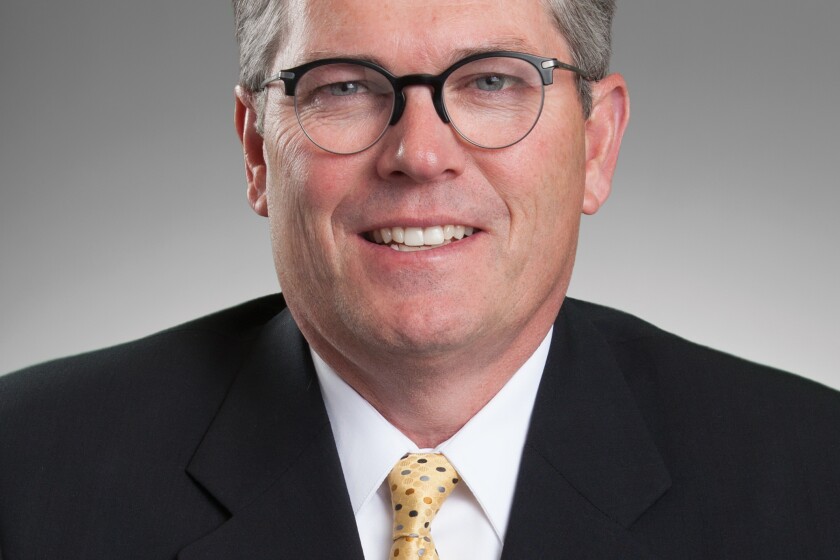 2
/
3:
Al Hurley is chief operations officer at Essentia Health-West free
3
/
3:
Dr. Rich Vetter is chief medical officer at Essentia Health-West. free
1
/
3:
Dr. Bill Heegaard is president at Essentia Health-West. free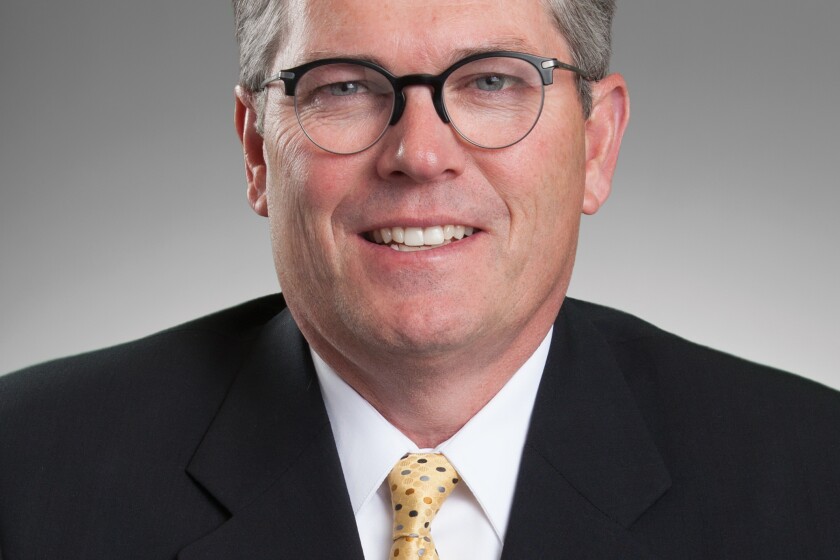 2
/
3:
Al Hurley is chief operations officer at Essentia Health-West free
3
/
3:
Dr. Rich Vetter is chief medical officer at Essentia Health-West. free