Nelson: 'Insensibilius Hystericus'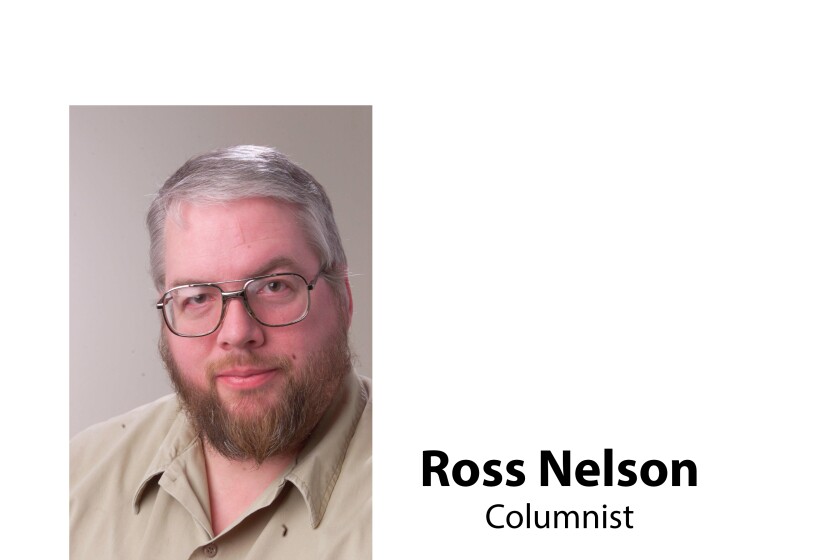 There's a coronavirus going around that's infected half of America with dire effects. It's called the "Insensibilius Hystericus" (IH) virus, and its symptoms include uncontrollable rage and brain shrinkage. Its latest manifestation is an irrational belief that President Trump trailed the nation's medical advisers in fighting COVID-19 and made light of their warnings.
Yet Dr. Anthony Fauci of the White House Coronavirus Task Force said in January that the coronavirus was not a major threat to the U.S. and nothing to be worried about now. In mid-February he said the danger was "just minuscule" and denigrated it compared to the flu threat. NBC's medical correspondent on Jan. 25th thought the virus nothing to be "terribly concerned about." Dr. David Agus on CBS argued that the coronavirus would not cause a major issue in the U.S. CNN discussions considered the flu to be the bigger problem. So it was Trump who was actually ahead of his advisers, the doctors, and the media when he took action in late January.
Forum columnist Jim Shaw is in high dudgeon over anyone who puts the current virus crisis into perspective. He takes the typically liberal position that it's "free speech for me but not for thee." The IH virus has him in its fell grip. Why didn't he call for the destruction of the country's economy and people's lives during the Swine flu epidemic of 2009 in which some 12,700 died, or in 2018 when 80,000 Americans died of the common flu? Why didn't he notice that the 1956 Asian flu killed 116,000 Americans and yet the country refused to shrivel and blow away in the wind, and Americans were free to leave their homes or sit in their cars at the beach without being arrested?
We may query the medical doctors Shaw interviewed the same way: they didn't call for America to crawl into a corner during these three flus. Why not? Are they as hysterical as the media? If you're injured or sick, see a doctor of medicine. If you want clear thinking, you're probably better off seeing a doctor of philosophy.
In a previous column I unfavorably compared our reaction to the coronavirus to our ancestors' reaction to the 1918 Spanish flu. Of course liberals saw the comparison as hard-hearted, nothing else. So let me put it so plainly that even liberals should be able to understand: the Spanish flu which killed 675,000 Americans didn't crush the economy or even cause a recession. It didn't make governments force people to stay home. We might conclude Americans acted foolhardily or ignorantly at the time. We might also conclude that they didn't consider that plague to be enough to destroy their lives, livelihoods, and country.
We permanently gave up many liberties after 9/11 because a handful of men in caves caused great destruction, one time. Professor Kevin Cope's poll featured on NPR showed that most Americans are willing to give up their civil rights again, including free speech (see Shaw), to fight the coronavirus. Land of the free and home of the brave? No more.