Nelson: It's not just a race problem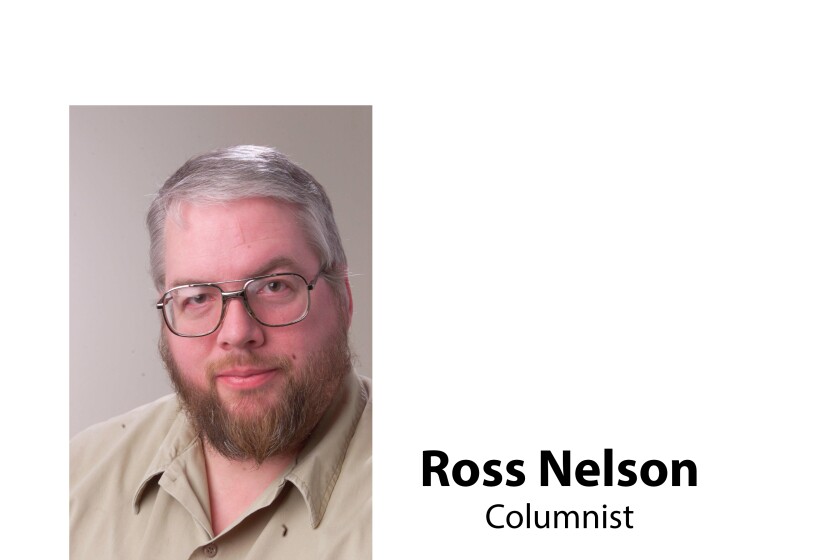 Tony Timpa called the Dallas police for help, saying he hadn't taken his medication for schizophrenia. He was partly restrained when the police arrived, who took him down and held him on the ground for 14 minutes with a knee in the back. He begged for help and repeatedly yelled "You're gonna kill me" until he went silent. The officers laughed and joked. Timpa was soon dead. The police said he'd been aggressive but were contradicted by camera footage. All the officers were cleared of wrongdoing.
Daniel Shaver had a pellet gun in his Arizona hotel room that he used in his job shooting birds inside stores. The police were called. In one of the most disgusting videos you might ever watch, the police played Simon Says with the terrified, utterly compliant and unarmed Shaver in the hotel hallway before slaughtering him. Needless to say, the cop who did the shooting was cleared of wrongdoing.
You didn't hear of these and other cases such as James Boyd's because the victims were white. There is racial bigotry in many police departments which undeniably makes life harder for Blacks. It's not just the unnecessary violence, but endless harassment as well. But the truth is police abuse of power, coupled with a justice system that frequently overlooks such abuse, is more widespread than just a simple bias.
RELATED
Nelson: It's our duty to question experts

Nelson: This is madness, not compassion

Fortunately North Dakota has largely avoided the extremes of injustice we see in many metropolitan areas. Nonetheless, the state's law enforcement agencies have imbibed some of that "us versus them" mentality and a rambunctious attitude toward civilians. The Forum recently ran columns by Jane Ahlin and Joan Brickner on unjustified police stops because of their race or the type of car their son drove. Longtime readers of the Forum might recall my complaints over the years for late night harassment. It got to the point that Cass County Sheriff Paul Laney (Ret.) mentioned me on a talk radio show when I bought a different car that his deputies now had to get accustomed to.
Once I was trailed and eventually pulled over (for no signal at the top of an interstate off ramp) because of driving slower than the interstate speed limit. Drive too fast, you get a ticket. Drive the limit, you're nefariously trying to blend in. Drive slower than the limit, you're obviously hiding something. Probable cause and reasonable suspicion are no longer operative terms in North Dakota. Only once was a pull-over legitimate: my car's taillights had stopped working. These incidents are small potatoes indeed, but are indicative. When I talked with Chief Deputy Sheriff Jim Thoreson (Ret.) he remarked that the newer deputies were eager to make their bones and that his advice for them to cool down a bit hadn't worked.
It's not just a race problem. The militarization of our law enforcement, including paramilitary training, has made it both likelier it'll needlessly use deadly force and ignore civil and constitutional rights. Defunding the police would be lunacy, but permitting their often out of control approach to the public must be stopped.